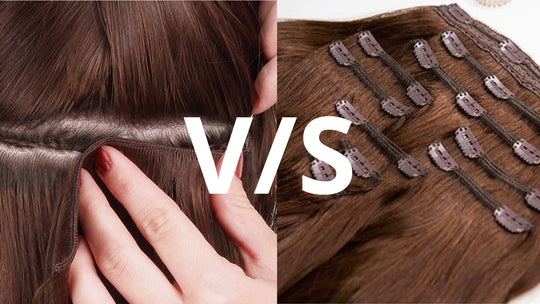 • Bhumika Nagpal
It can become a challenge to figure out which ones are the best for you and your hair type. Of all the different types hair extensions, clip-in hair extensions and sew-in hair extensions are the most popular choices for women.  Both are a great way to add length, texture, and volume to one's natural hair. It's crucial to note, however, that these two sorts of extensions are not the same. If you are not sure which one to get, this blog will help you decide because we will discuss the difference between clip-in and sew-in extensions in...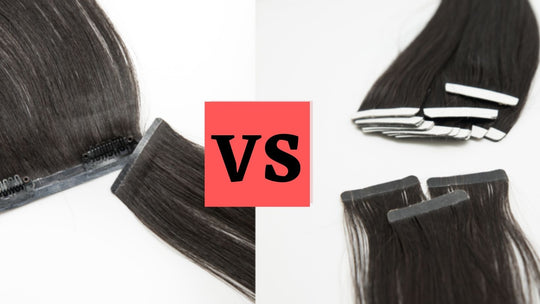 • Bhumika Nagpal
Unhappy with the thickness or length of your natural hair? Hair Extensions are what you need! They make for an ideal technique to upgrade your Hairstyle and ameliorate your look without causing damage to your natural hair. Whether you want to add length, volume, color, or style to your natural hair, Hair Extensions will make your hair transition journey seamless and quick. Clip-in Hair extensions and Tape in Hair Extensions are perhaps the most...
---
Looking for quality clip-in hair extensions? Buy 100% clip-in human hair extensions at Diva Divine! Easy to install, they are the best in quality.