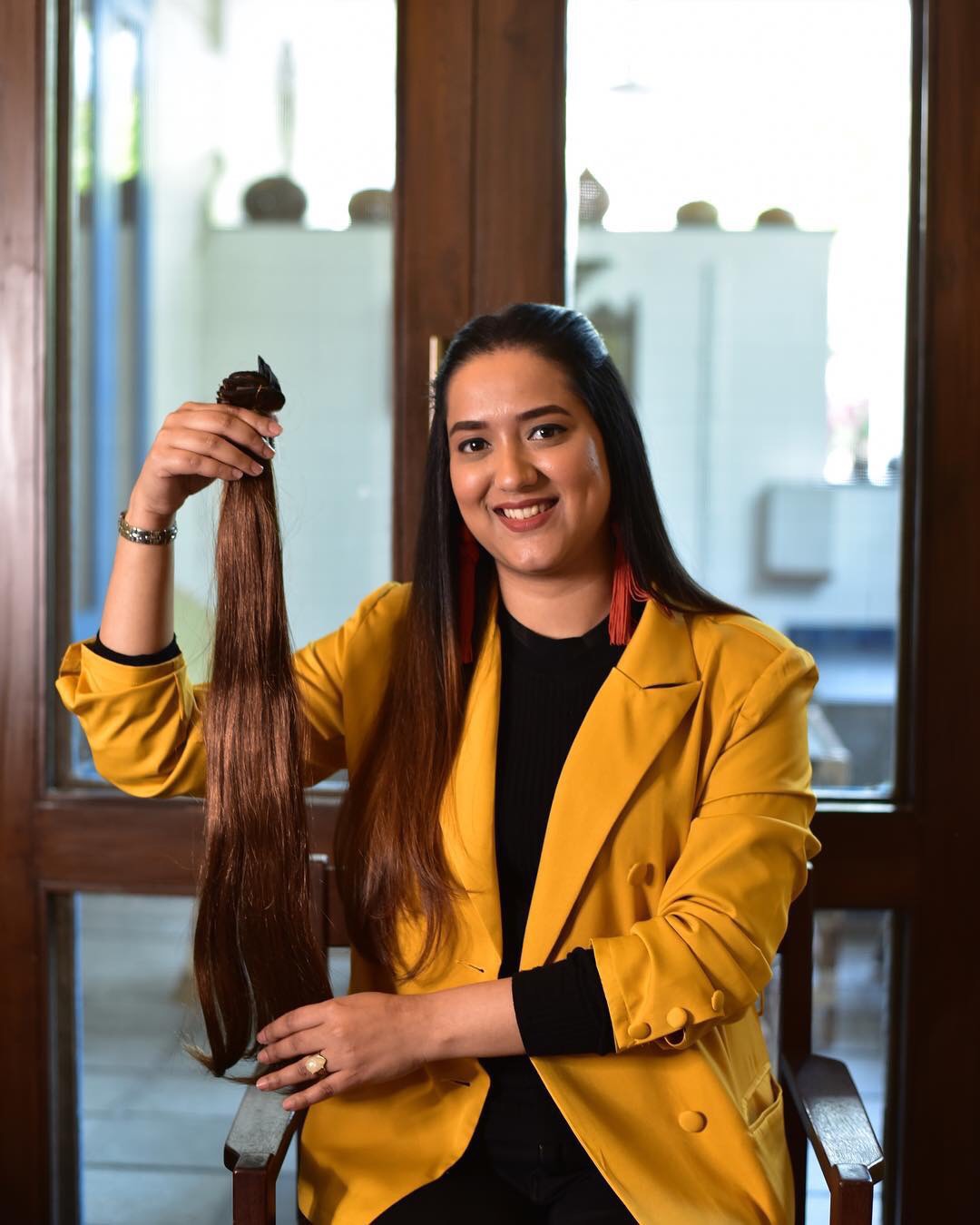 What are the different types of Hair Extensions?
Choices are said to be important when you want to buy anything but too many choices can confuse you very easily! When it comes to picking out the right hair extensions, it becomes all the more important to first know all your options well in advance. Diva Divine offers a wide range of real human hair extensions and we are here to get you started on your basics, continue reading!
Human Hair v/s Synthetic
Before we go into the details of different hair extensions on the basis of application, let's find out the main ways in which Hair Extensions are made.
Human Hair Extensions are made out of real human hair which is collected from a donor. If the hair is real, it looks and feels completely real and also blends with your natural hair very effortlessly. They give you complete liberty to treat them like your own hair: straightening, curling, blow-drying, coloring - you can do anything with no fear of damage. And the biggest plus point and value for money is that it can last for more than a year.
Synthetic Hair Extensions, on the other hand, have completely no real human hair and are made out of synthetic and blended fibers. You will find it difficult to blend them into your hair because they don't look real and to find your matching hair color shade is quite impossible. Also, they don't give you the liberty to style them with any heat or hair color because that results in their complete damage. And of course, since they are synthetic, they will only last up to 3 months.  
Diva Divine Hair Extensions are made out of 100% real human hair and hence have the ability to blend in like a dream. Now that you know the 2 major ways in which Hair Extensions are made, let's jump to their application categories!
Clip-in Hair Extensions
The most popular and in-demand Hair Extensions anywhere in the market are by no doubt clip-in hair extensions! The ease with which these beauties can be applied to your hair is too good to be true. Diva Divine clip-in Hair Extensions have small pieces and also long shafts attached with multiple clips to give you huge volume at once. Just open the clips, place it on your head, close the clips and you're done!
Tape-in Hair Extensions
Diva Divine clip-in hair extensions are a must to have for a quick hair makeover but if you're looking for something that is more permanent, then Tape-in Hair Extensions are your pick. These Hair Extensions are pre-taped together and are taped or glued on your hair with a heating tool. They demand more care and attention from your end as they can loosen with an excessive amount of hair products. They usually last 4-6 weeks and if maintained well, they too can be reused.
Sew-in Hair Extensions
These hair extensions are a more technical hit in the hair extensions field. From their application to their maintenance, you need to put in extra efforts to use these. The natural hair is first woven close to the scalp and then these extensions are woven into them. It takes several hours to get done and often puts a strain on the hair and is definitely not recommended for people with thin hair. You need to deep condition your hair and they will last for up to 8 weeks.
Micro-link Hair Extensions
Micro-link Hair Extensions are small wefts of hair extensions attached to small parts or the natural hair with a tightening tool that secures the bead of the hair extensions to the natural hair. These are attached very close to the natural hair and don't feel bulky at all. It has a more permanent approach since they can last up to 2-3 months and would only need retouching as the hair grows. Diva Divine offers a wide range of colors and types with these hair extensions with the best professionals to apply them.
With all this knowledge, now your visit to the Diva Divine store is going to be very easy and you will be able to choose the best products for yourself. Diva Divine is also available online at www.divadivinehair.com where you can come across any type of hair extensions for any occasion. Tell us what your experience has been like with any of the hair extensions that you have tried.