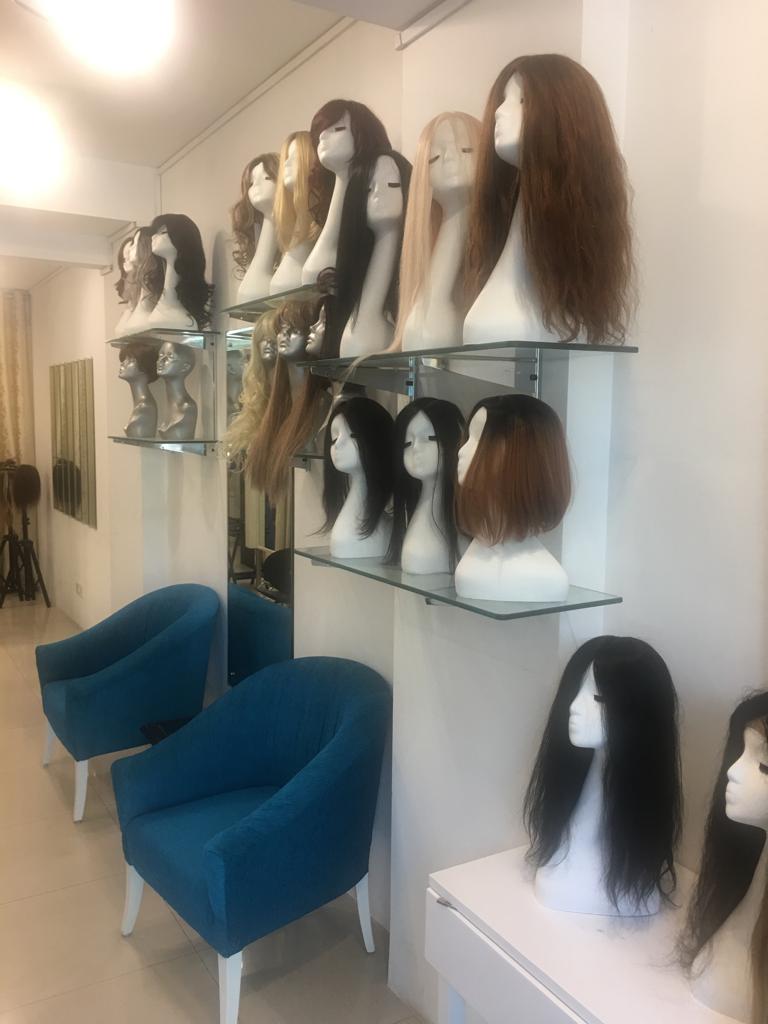 Wigs For Cancer Patients in India - Choosing A Wig Before Chemotherapy
Are you about to be treated with chemotherapy? You might be considering buying a medical wig. Well, it's actually better if you look for a wig before you undergo chemotherapy. Why is this? It will be much easier for you to already have a wig in hand, so you will have it when the time comes. It also helps to make sure you have the correct color, fiber, and cap so that you don't have to worry about it while you're going through chemotherapy. 
Should I Get Human Hair Or Synthetic?
You might be wondering what type of wigs for you. One positive aspect of choosing synthetic wigs is they are very low maintenance. It's much easier to take care of synthetic wigs than human hair wigs. Human hair wigs require more care than natural hair, so synthetic is usually a better alternative. However, if you feel like human hair wigs are a great fit for you, then try it out. They might cost more, but they are more natural-looking.
If you decide synthetic wigs are for you, then there are some ways to make them look more natural. You can choose a shade lighter than your natural hair color. When you start chemotherapy, your face might turn more pale than usual. Having a lighter shade colored wig can make the hair more natural than choosing a color that matched your natural hair color.
Are There Wigs Made Specifically For Cancer Patients?

Those undergoing chemotherapy might be considering the option of wearing medical wigs. It all comes down to the type and size of the wig you choose. In order for the wig to fit correctly, you might consider getting a smaller size, as hair loss will cause the wig to sit closer to the head. The more hair you have, the bigger the wig size you'd need to cover up and hold your hair underneath the wig.
You might be wondering if clip-in hair extensions or hairpieces is a good idea for when you start losing some parts of your hair. We don't recommend this, as thinning hair can be tugged and pulled by the clip in attachments. Instead, we recommend wigs with caps that are comfortable on a sensitive scalp, as well as headcovers that are soft and keep the head warm when experiencing hair loss from chemotherapy.
Are you browsing the right kind of cap? You want to figure out which kind is suitable for your scalp, especially if you have sensitive skin. There are a few different types of caps that you should learn about so you can choose the one right for you:
Monofilament

Double monofilament

Hand-tied

Basic Caps

Lace front
Monofilament caps are great for creating a natural look by being able to part the hair in different ways. Every piece of hair along the base is hand-tied along with the mesh material provides a realistic look of hair growth. Therefore, this enables you to comb and part the hair in various ways. Double monofilament caps are great for sensitive scalps due to the soft material.
If you are interested in the hand-tied caps, try looking for the 100% hand-tied caps. This means the whole cap is completely hand-tied. This creates a very natural look for this type of wig cap because each piece of hair can move like our natural hair. This also makes it easy to comb and part this artificial hair any way you like. However, while the monofilament caps alone are great for sensitive scalps, this type of cap makes it the best type for sensitive scalp and hair loss.
Basic caps might be the ones to browse if you are searching for some based on affordability. Although the crown has a closed lace layer, the rest has wefts of hair sewn into the cap. The crown also has added volume to hide any parts of the cap, creating a more natural look to the wig.
If you are looking for the most natural look, go with a Diva Divine lace front wig, as the lace blends amazingly with your natural hairline and allows you to style off the face.
Most lace front wigs are already styled and ready for use. Keep in mind that the lace is a delicate material, so you'll want to be extra careful with it, so it retains it's the high-quality look and feel. 
The Right Choice For You
Remember, most insurance companies cover at least some of the cost of a medical wig (or cranial prosthesis) because hair loss is a side effect of chemotherapy. Synthetic wigs might be for you as they are low maintenance, making it easier to handle when you are undergoing treatments. However, human hair wigs are the most natural-looking so they could be better suited for your needs. If you are searching for the most comfortable wig cap, then the 100% hand-tied and monofilament are the best choice.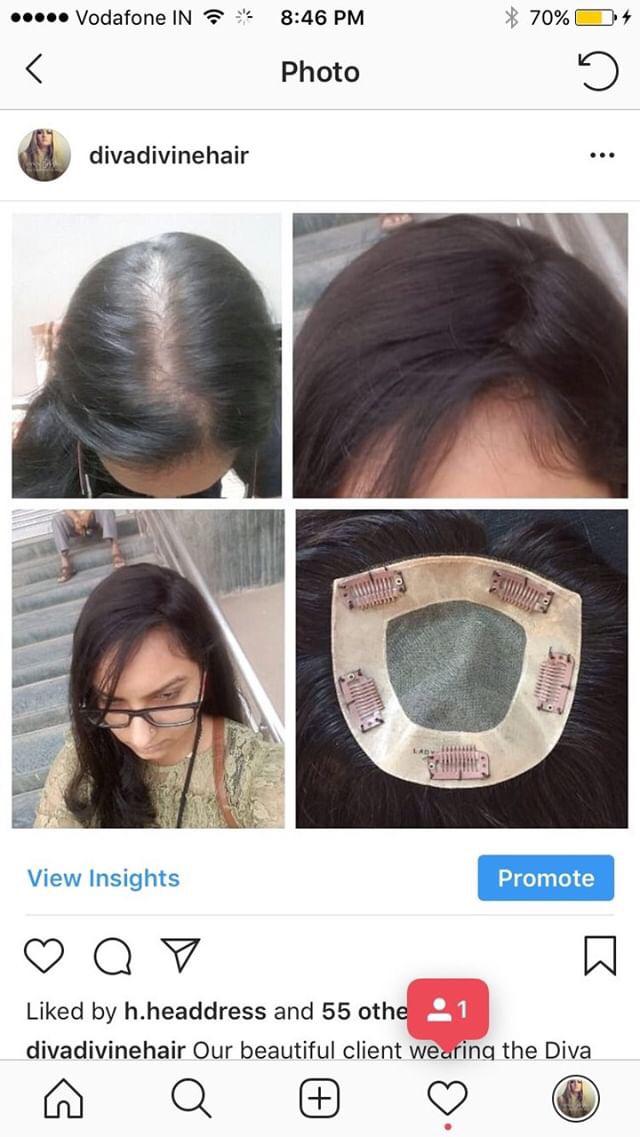 Alopecia
Hair loss is something every woman hopes to prevent. Typically, we consider hair loss a medical issue or a side effect of aging. Believe it or not, certain hairstyles, treatments, or even accessori...
Read more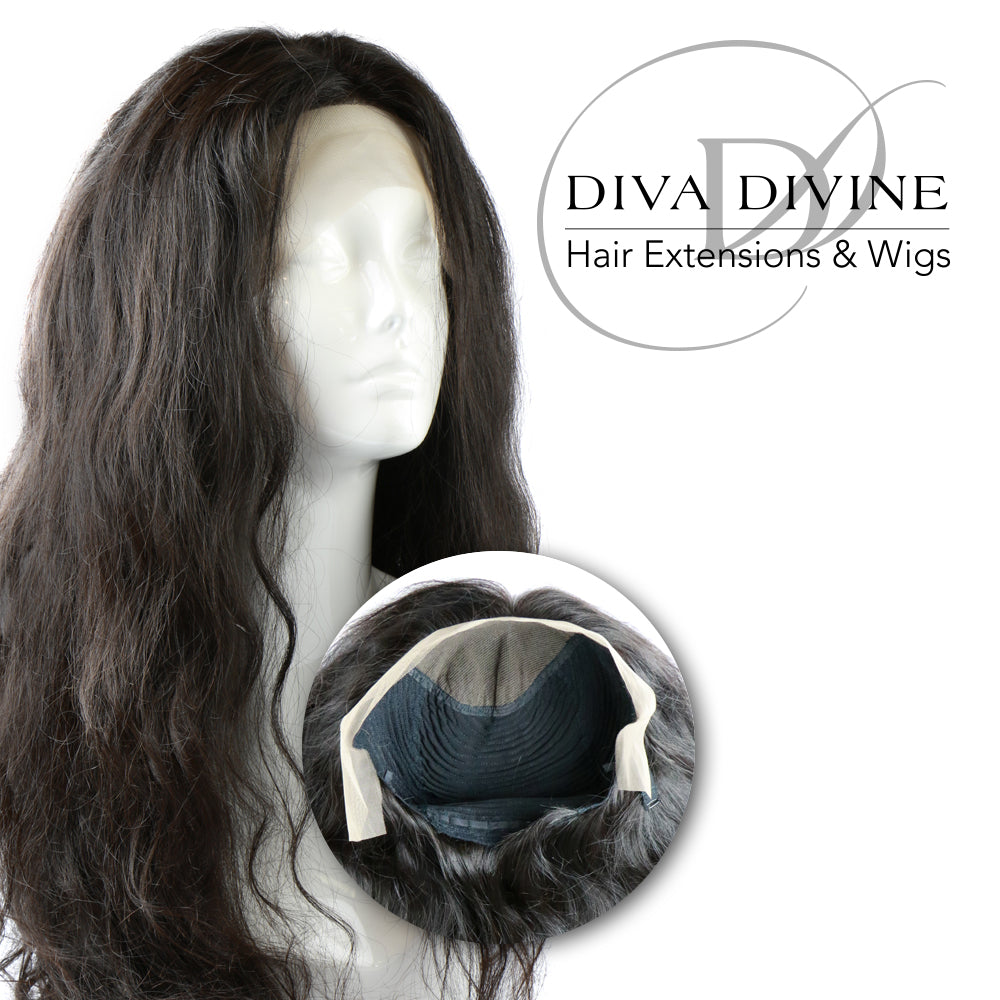 Alopecia
There aren't many options to purchase high quality wigs in Delhi. If you do a google search for Wigs in Delhi, you will see a few places with terrible websites and don't seem to have a variety of w...
Read more