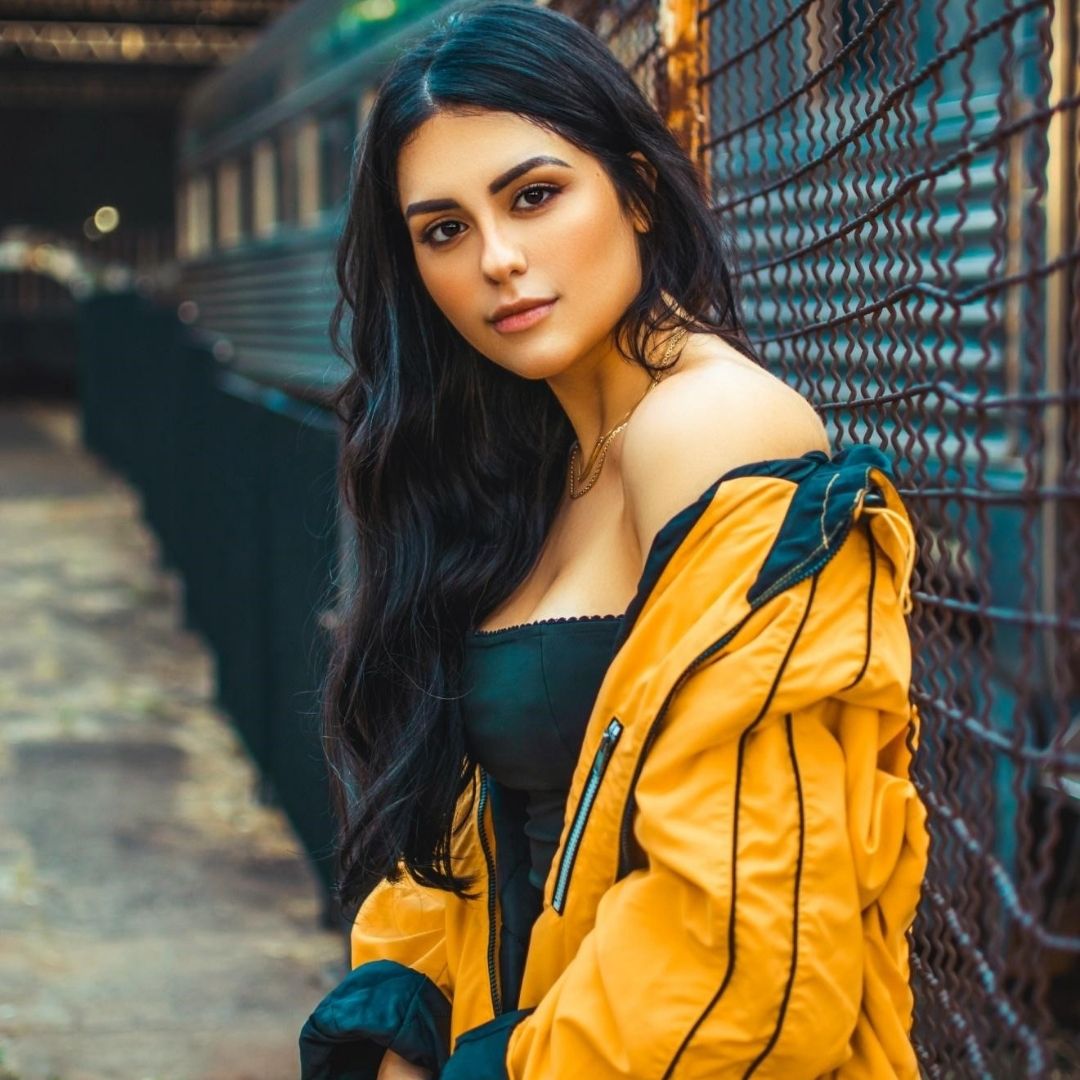 8 Halo Hair Extension Tips and Tricks You Need to Know
Halo Hair Extensions are an innovation that provides length and volume with fewer clips. They are perfect if you want a fuller look with just one extension with only one installation method. Halo extensions are not attached to your hair; instead, it sits on your head like a crown with a clear wire. These are amazing if you are experiencing hair thinning or starting to lose hair. They come in various lengths and a wide range of colors. There are only two categories for hair extensions- permanent and temporary that you can install yourself at home. Like Ponytail and Clip-In Hair Extensions, Halo Extensions fall in the temporary category. Here are eight Halo Hair Extension tips and tricks you need to know to make your life easier.

Match the color of the extension and your hair
                                Matching the Color is an Important Part of Choosing the color of Extension
Matching color is a crucial part of choosing the color of your Halo Extension. It freshens up your look and helps you hide a bad hair day. Matching the colors also provides an effortless look, and the seamless transition will offer a natural look.

Customize Your Halo Extensions

This is a great trick that you can use to customize your Human Hair Halo Extensions. Cut and trim them to match your hairstyle needs. It is a brilliant way to achieve a natural look with halo extensions. Take your extensions to your hairdresser and customize them. Halo extensions made from human hair can be dyed in any color.
Pro tip: if you are going to color your halo extensions, get them two or three shades lighter. This way, you can avoid bleaching them, increasing their longevity, and getting the color you want!

Adjust the Halo Wire

Women who are new to Halo Extensions often wonder how the extension will fit and stay on them. Don't worry as the invisible halo wire can be adjusted to fit your size because they are flexible. The clips on the side provide extra security and keep the extension in place.

Get it wet

Your Halo Hair Extensions may feel thin because they are industrially straightened. However, you can thicken it up by making it wet. Please don't wash your extensions; instead, run them under water and leave them to air dry. This will remove the excess silicon and recover the natural body of the hair for a natural look.

Wear Your Halo


                                           Halo Hair Extensions Can be Applied in three Simple Steps

If you are wondering how to wear Halo Hair Extensions, you have come to the right place. They are pretty easy to wear and can be applied in three simple steps, that are as follows:
Follow These Steps to Wear Your Halo Hair Extensions:
Pull the top section of your hair and secure it into a top knot. Leave two-inch-wide sections at the front of your face. This will make sure that your extensions blend beautifully and look as natural as possible.
Place the extension on your head with the wire 1-2 inches from the front of your hairline. It should sit comfortably and securely above your ears.
Takedown your top knot, so that the top section of your hair covers the halo and the wefts. Brush the ends of your hair for a perfect blend.

Styling Tips For Halo Hair Extensions
Halo Hair Extensions are made of 100% human hair. They are versatile and can be styled in any desired manner, just like your natural strand. Here are some exciting hairstyles that you can achieve with halo extensions.

Low Ponytail


                                                                                  Low ponytail

A stunning low ponytail is one of the most popular hairstyles to achieve with halo extensions. To create a Ponytail, wear your hair extension and then pull the hair back into a low ponytail.

Textured curls


                                     Textured curls are timeless and require minimal effort to achieve

Textured curls are timeless and require minimal effort to achieve. You can create this stunning hairstyle without the use of heat. To achieve the hairstyle, dampen your hair and braid it before going to bed. The next morning, undo the braids and apply some anti-frizz to the ends if required. Easy right?
  Boho Bun


                                                                            Boho Bun

Want to style your Halo Hair Extensions in a bun? It may sound fake, but it can be done. It is one of the simplest styles for Halo Extensions and is very easy to create. Secure your hair into a ponytail, then twist the length. Wrap the twist around the base of the ponytail and secure it with bobby pins.
Care Instructions
Just like your Clip-In Hair Extensions, Halo Extensions will last anywhere between 3-6 months, or even longer, depending on the number of wears and how it is maintained. Brush the extensions with a boar bristle brush to brush your hair, and use the right hair care products for hair extensions to ensure that they last as long as possible.
Just like clip-in hair extensions, be sure to use only sulfate-free products on your halo extensions. Always use a heat guard before heat styling to prevent your hair from heat damage. Deep condition your hair with hair masks to keep your hair healthy and moisturized.

How To Wash Your Halo Hair Extensions?

You don't have to wash your Halo Hair Extensions every day. Washing them once every 2-3 months is enough unless you wear them every day.
Follow the Steps to Wash Your Halo Hair Extensions:

Prepare your hair
Washing your extension is different from washing your natural hair. They are more likely to matt and tangle. So, make sure you brush them before you wash.

Thoroughly wash the halo

Once you have brushed your hair, soak the hair in cool water. Make sure the water runs from the top to the bottom to prevent hair tangles.
Shampoo your hair
Once you have brushed your hair, soak them in cool water. Make sure the water runs from the top to the bottom to prevent hair tangles.

Condition your hair
Apply a moisturizing conditioner on your hair and let it sit for 5-10 minutes. Then, rinse the hair thoroughly. Make sure your hair is really clean.

Dry Your Halo
To dry your Halo Hair Extension, lay it on a towel and fold the towel in half to cover the hair with the towel. Gently squeeze the excess water out of it. Then, leave your hair to air dry.
The outlined tips and tricks will be beneficial when wearing your halo extension to get the desired look. You need not worry about where to get them from. Shop halo hair extensions online or visit a store near you.