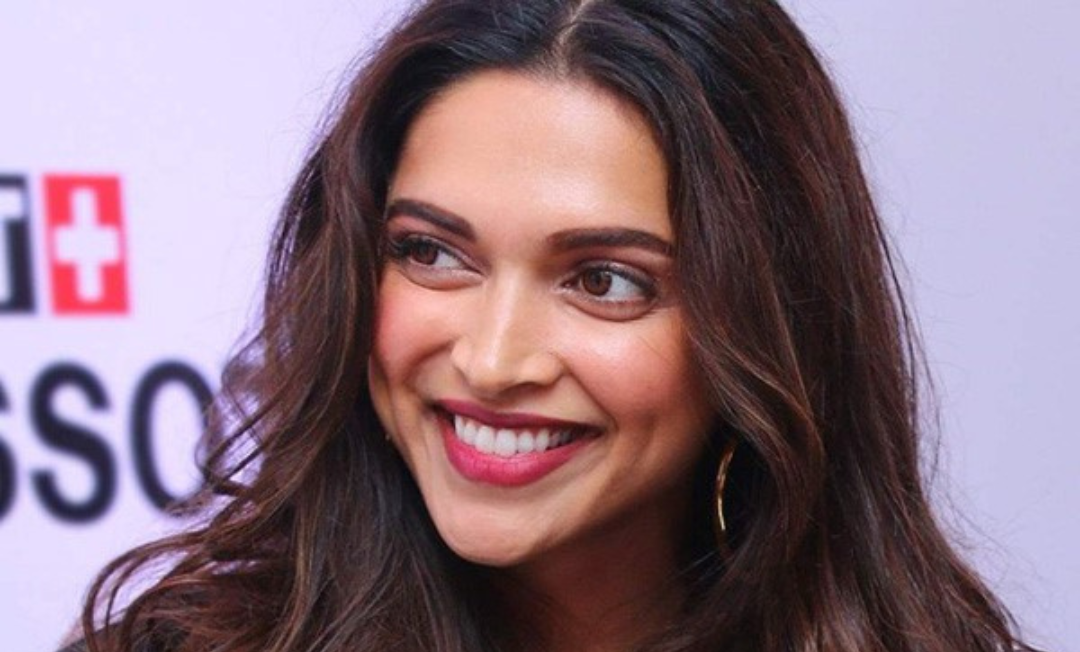 Deepika Padukone's Hairstyle Guide With Diva Divine Extensions
Today the queen of Bollywood, Deepika has not only managed to win hearts by her fabulous acting skills alone but influenced many with her adorable dimple studded smile, pretty almond eyes and her beautiful hairstyles that change her vibe completely. In one bun she looks like traditional Indian beauty and in another bun look slays Paris fashion week. How cool is that!
How does she do that? If this has crossed your mind, we are sharing some easy hairstyles along with steps that you can follow to create these looks with Diva Divine hair extensions or your hair if they have enough volume and length.
So let's learn some of these hairstyles for a quick makeover.
Puffed Step Cut Ponytail
A Classy Puffed Ponytail For Every Occasion
It is one of the signature looks of Deepika that you can usually see her sporting at PR events or for interviews. It looks very good on semi formal wear and enhances your jawline and gives you height as well.
This is how you can create this hairstyle:
Take your Diva Divine Tapered 10 Piece Clip-in Set hair extension and slightly loose curl them.

Now put them at the back of your head to merge with real hair.

Now take hair from the front and with a rat tail comb brush them to upward direction.

Put these front part hair in a small puff and secure with a bobby pin.

Now put hair at the back in a ponytail lying 5 inches above the neck.

Brush your hair with your fingers to complete the look.
Middle Parted Twisted Bun
Perfect Indian Look With Bun
This hairstyle looks so good with Indian wear. It is very traditional and elegant. You can try this hairstyle with sarees and topping off with bindi will definitely make you the perfect "desi girl".
To get this look, just do the steps as follows:
Take your hair and do the middle partition with a tiny tooth comb.

Once done, put them in a low ponytail.

Now divide this ponytail in 2 potions and twist them or wrap around each other.

You can accessorize it with flowers or dazzling bobby pins to finish the look.
Puffed Fishtail Braid
Flirtatious Braid Look For Innocent Glamor
A super fancy hairstyle that looks very basic but still has a very fine finish that makes it chic. If you have an extravagant dress or one with big and elaborated shoulder tops, this hairstyle can definitely be put into display. This hairstyle can also be done with Diva Divine's ear-to-ear volumizer as it requires length and volume to have a pretty look.
So, check the steps to do it yourself.
Take hair from the front and with a rat tail comb brush them upward.

Put these front part hair in a small puff and secure with a bobby pin.

Install the Diva Divine extensions at the back of your hair to have the length we were talking about.

Put your hair now into a side ponytail. It should be at least 2 inches in gap from your ear.

Not divide this ponytail in two portions equally.

Take a small portion of hair from the outside of one section and add it to the inside of your other section

Follow the same process from the other side too.

Once reached the end hold the braid and slightly brush it over to create that rubby texture.

Then put rubber in the end.

At last, loose your braid lightly with finger pull to give the braid a little broader look.
Wavy Back Twisted Hair
Simple Look That Speaks Volume
Girl next door vibes that you can do on your college day, on a date and even at the office. This look is compatible with every time and occasion. You can also say this as an everlasting look.
This hairstyle looks best with Diva Divine 4 Clip V-Shape Clip Extension because they curl and give that pretty wave texture very well.
To try this look, just follow the simple steps mentioned below.
Put Your hair in loose waves with the curling rod.

Put the curls in the second half portion of your hair.

Now on one half side, take some hair from the front and stat twisting them softly towards the ear.

Now with a bobby pin tuck them back of ears.

Do the same process on the second side of your hair.

Once done gently with a comb brush if any knots are there.
Tight Ninja Bun
Extra Fashionable Hair For Your Statement Look
This hairstyle speaks perfection because it is so slim and sleek that it gives you a Met Gala kind of vibes because of its ultimate beauty. This hairstyle is simple to look at and simple to do, you just have to take care of the finish.
Check the steps below to learn how to do it.
Put all your hair in a high ponytail or use Clip-In Ponytail Extension.

Secure it with an elastic band that doesn't slip out.

Now roll the ponytail tightly in swirls from the center till it finishes the length.

Once done tuck the end in the ponytail.

Now if any wavy hair or flyways are there, work with gel or mascara to neat it.
Deepika is a fashion icon because she has the power to change her look with a simple hairstyle that can be done at home with our Diva Divine extensions as well. So, book yourself the gorgeous extensions online or visit the stores to be all ready for DIYing Deepika's fabulous hairstyles.