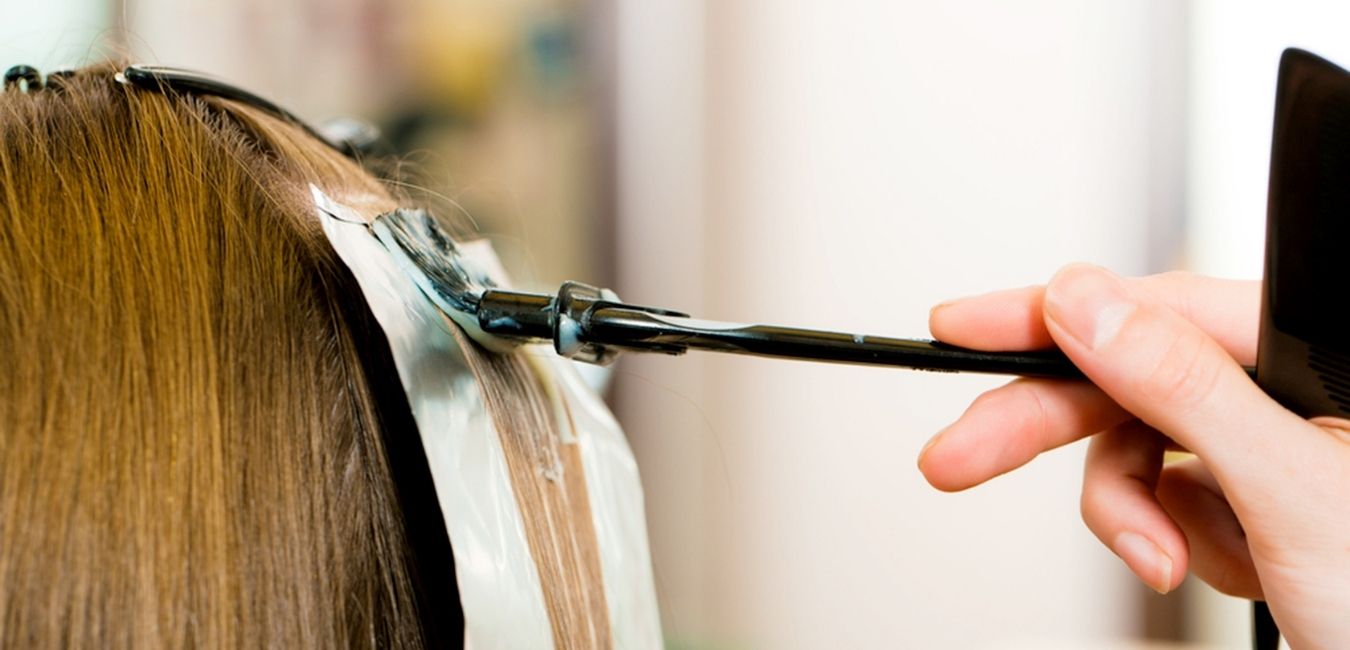 Do Highlights Damage Hair? Here's What You Don't Know
Does highlighting your hair harm it? Yes, but to various degrees of intensity. Unless you apply a gloss, coloring your hair will always cause harm. The quantity of alteration done to the hair, on the other hand, determines the extent of the damage. If you only do a single procedure or mild highlights, the damage will be small, and you may not even notice. 
Still, if you go platinum or extensively highlight your hair, you will notice a significant amount of damage. Why? Bleach effectively eliminates color from the hair shaft, leaving the follicles extremely brittle, causing strands to seem drab, dry, and prone to breakage. However, because of advances in the hair and beauty industries, we now have many alternatives to consider. What is the point of adopting alternatives such as hair clip-ins or hair-extension? Let us tell you what you don't know about how highlights harm your hair and what options are accessible to you but first, let us give some highlights on what kind of damages highlights do to your hair. 
Short-term hair damages may be remedied as soon as you discontinue using that kind of hair dye. These are not harmful, but they do cause hair damage that may be repaired. However, these hair colors have long-term consequences. You will also notice allergic responses even after using it for a long period. It has been noticed that people acquire allergies even after a long time in their lives.

Long-term hair damage When a woman straightens and colors her hair, she also does irreversible harm to it. Aside from that, misuse of colors, keeping the dye on for an extended length of time, and so on all negatively influence your hair and its health. Hair dye is safe to use if measures are taken.
Various colored hair extensions
Highlights fade naturally over time and are more likely to fade after extended sun exposure- The color will fade faster if washed often and exposed to sunlight.
Darker roots will eventually appear, necessitating a salon appointment or new application- With new growth, you may need to re-apply the hair color.

When exposed to pool chemicals, they are also prone to discoloration-Pool chemicals, such as chlorine, are extremely damaging to hair, degrading its quality.

Costly- If you continue to highlight your hair, you will need to apply it repeatedly, and the expense of a trip to the hair specialists will rise.

Highlights

, especially when done in sections, can cause hair to become dry- When compared to natural hair, highlighted hair strands are usually overly dry, which may result in an uneven texture to your hair's quality.

Time-consuming- Whether you highlight your entire mane of hair or just a few sections, it will take some time.

Temporary- Hair coloring products are not long-lasting. If you decide after dyeing your hair that you want to preserve the original color, you must either repeat the coloring procedure or use a new product.
But, as we previously stated, we have a few of man's finest innovations that are genuinely a godsend to the issues of highlights. We can completely shift the game of hair damage by using highlights and streaks.
We have personally delved into the various types of Highlights and Streaks available as the best alternatives.
Highlighted/Colored Clip-ins
Different shades of color Extensions
What exactly are clip-ins? Clip-ins are made up of numerous contoured hair strands held together at the base using silicone or fabric. The process of attaching the extensions is so easy that most people can do it on their own. All required is to clip it to one's natural hair strands and arrange it so that the extensions are not visible.
Clip-in streaks are a great alternative since they can be easily placed anyplace. Select a contrasting color for strong streaks or a complementary color for a subtle highlight effect. These simple clips in highlights come with the clips already connected, letting you change your hairdo in under 5 minutes.  Now isn't this amazing? You may save time and money by not dyeing your hair, or you can immediately change your look for a night out. These washable clip-on highlights may be curled, straightened, or colored to your preference.
Colored Hair-Streaks 
Rainbow hair streaks
What distinguishes streaks from highlights? The primary distinction between highlights and hair streaks is the amount of hair dyed. Highlights are often applied to extremely thin hairpieces, whereas hair streaks are typically applied to bigger chunks of hair. Highlights seem almost natural, integrate well, and comple the highlighted hair streaks or clip-ins.
Balayage Hair Extensions
Balayage it is
Balayage is a highlighting TECHNIQUE. It produces well-blended vertical streaks with hints of a deeper hue throughout the length and even at the ends. The lighter balayage pieces are deliberately positioned; some begin higher and closer to the roots, some lower, and some brighten the ends. Many different balayage hair extensions in various styles and colors are available, giving you the perfect coverage and texture without having to dye your hair fully, thus avoiding long-term damage to your hair. 
Hair Chalk
Experiment with these hair chalks
Chalk hair color is, well, exactly what it sounds like—chalk for your hair! The powdered stick quickly and easily applies temporary color to your strands. Hair chalk is fantastic for anyone who struggles with commitment because it can be removed with a single wash. Hair chalk is an excellent tool for adding temporary washable streaks to your hair. It is available in various hair colors and is a good choice if you want to experiment with colored strands without permanently harming or changing your natural hair. This option is best for someone who would want to find out the best shades of color for their hair.
Colored Hairsprays
Try out the ultra-blue hair spray
Hair color sprays, as the name suggests, are spray-on hair colors that are not permanent. Typically, these sprays will linger until you wash your strands. Hair color sprays, as the name implies, are non-permanent spray-on hair colours. Typically, these sprays will remain in your hair until you wash it. With the availability of different colored hair sprays such as glitter hair sprays, hair tints, and temporary colors, the problems of faded highlights and hair damages may be simply avoided.
Highlights are a great method to modify your hairstyle and color without coloring your entire head, but the hazards have us worried up to this point, right? Hair Care may be time-consuming and challenging at times. Most YouTube DIY/tutorial videos are great, but when it comes to procedures that require technical adjustments, such as hair bleaching and highlighting, don't DIY at home if you're just starting out. 
Do not attempt any DIY projects at home. But instead, utilize the alternatives we've outlined, and we hope that this blog has debunked some of your Highlights myths. Please feel free to experiment with the vivid clip-ins or other colorful options listed above.