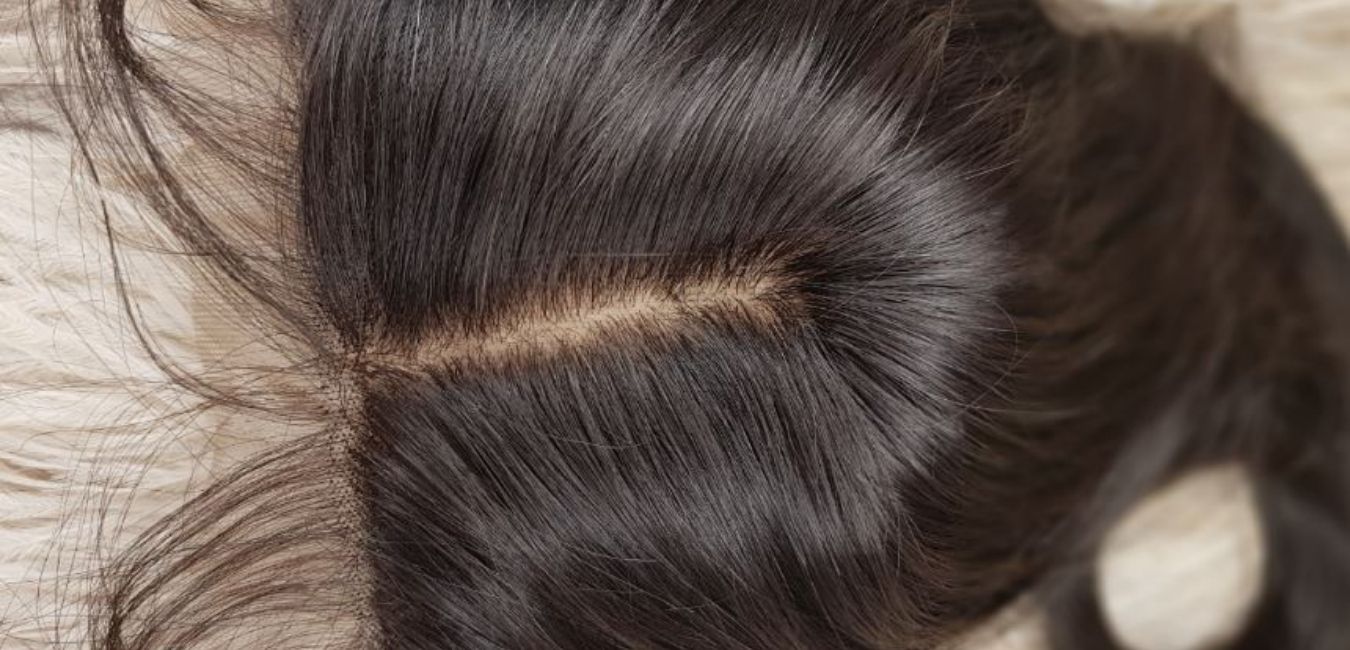 Everything You Need to Know About Diva Divine Hair Toppers
Have you stopped socializing just to hide your shining scalp that's the result of constant hair thinning and falling in great amounts? Do you silently know that your dull and limp hair needs quick attention but you feel helpless and can't do anything? Do you lack confidence in admitting that your hair isn't that what you need? If you're nodding your head to yes, then you need to stop wasting your time in resorting to thousands of fake promising treatments and waiting for magic to happen to your hair. 
Some of you must have tried your hands on promising hair care products of top notch brands, or have undergone natural hair care treatments, paid expensive salon visits while others had to resort to expensive medical treatments for hair growth just to see unsatisfying end results. That's the true sad story of all of us. What if we tell you that you can still get strong voluminous hair without spending much on expensive hair growth treatments or applying harsh chemicals to your hair? Sounds impossible, right? Luckily, there's one unrivaled solution to all your hair problems and we call it Hair Toppers. 
Hair Toppers are a very popular kind of hair extensions lately and there are many good reasons for that. Unlike wigs, hair toppers provide coverage to one particular area and are worn by simply clipping into your hair for adding volume on top of your head. They come in a variety of colors, styles, sizes, thickness and textures.They're an incredible solution for those looking to add volume on their crow area or on the top of their head. Hair Toppers are made of heat defiant fiber or human hair. 
Since toppers are worn on your natural hair, they tend to offer a natural appearance and they'll be totally invisible to everyone around you. Hair toppers are ideal for those women who want to conceal hair loss on the crown area and have fine or flat hair. Toppers help them give coverage and volume on top. Unlike wigs, toppers are light in weight and not as bulky as them. 
Now that you know what hair toppers are and who should use it, you must start the exercise of finding the right hair topper for you. Though there are endless options available in the market for hair toppers, if you're looking for the most natural looking toppers that offer seamless application and look, you need to try Diva Divine's Hair toppers. 
Our Monofilaments toppers are the best selling hair toppers that help hide receding hairline or fixing all low to medium hair problems. To help you dig more information about Diva Divine's hair toppers, we've outlined a few FAQs for you.
Frequently Asked Questions About Hair Toppers
What Are Hair Toppers Made Of?
Know the Composition of Your Hair Topper
Our hair toppers are typically made from monofilament or swiss lace base.The base of our hair toppers vary in sizes, it can be 2.5x5", 4"x4", 10"x10" and anywhere in between. These toppers come in different lengths and thicknesses. They look very natural as they can be parted in any direction you want. 
How Do I Know If I Need A Hair Topper?
Shining Scalp Indicates You Need A Topper
If you're experiencing gradual hair loss or partial hair loss, or you just want to add length and volume to your hair, hair toppers make the perfect solution. If you're facing total hair loss, then you must consider buying a Hair Wig to achieve complete coverage.
Does A Hair Topper Offer Styling Versatility?
Hair Toppers Offer Styling Versatility
Absolutely Yes!!! You can style human hair toppers just like you style your own hair. The best way to style a hair topper is to spray it with water, comb it through, let it dry, apply a little heat protectant, straighten or curl it the way you like. 
How Do I Choose The Base Of My Hair Topper?
Measure Topper Base Size Carefully
Instead of doing guess work, you should know the right way of measuring the base size. It's crucial to know the amount of hair loss you have and for that you need to measure it from front to back and from both the sides. You can simply search for videos on YouTube that will help you to understand the measuring process. This way you will be able to understand how much of a coverage you require and you'll easily be able to finalize base size for you. Another best way is to simply visit our store and our professionals will do the work for you. They will help smoothen your journey towards finding a perfect hair topper for you. 
Can I Apply Color To My Diva Divine Hair Topper?
Hair Toppers Allow Coloring Too!
Yes! You can dye your Diva Divine Hair toppers without getting them damaged. Since our toppers are made using 100% remy virgin hair, they are safe for coloring or heat styling. We suggest you to go for our Monofilament hair toppers for adding instant volume to your hair and jazzing up your look by coloring them. If you 're opting for a natural black shade, make sure to apply a lighter color. For lighter shades, we recommend dark colors. Light shades take color very well. Just FYI, we do have hair toppers in light colors! (Wink*)

What Is The Cost Of A Hair Topper?
Price Vary With Size, Length & Material Used
The price of hair toppers for girls varies depending on the base size, topper's length, and its hair density. Also, the price of toppers is dependent on the hair used in making it like synthetic or human hair. For more details, you can reach out to us anytime. 
Can I Wash My Hair Toppers? If Yes,Then How Often?
Wash Your Hair Topper Once in 2 Weeks
Yes, you can wash your hair topper but it need not to be washed as often as you wash your own hair. We recommend you to limit its washing to one time in every 14 days. Since your hair topper doesn't collect oil from your scalp, it doesn't require frequent washing. Washing it in short intervals will only reduce its longevity. Don't wash it until it has collected visible dust particles and air pollutants. 
What Is The Lifespan Of Hair Toppers?
Maintenace Decides the Life of Your Hair Topper
Hair toppers typically last anywhere from six months to over a year if worn daily and taken good care. There's always room for betterment so you can prolong the life of your topper by ensuring the best upkeep. Place your hairpiece safely in a box (if not wearing) and avoid using alcohol and sulfate based shampoos and conditioners. Use Sulfate free leave in conditioners and serums to keep the hair stay soft and protect them from getting dry as they don't strip oil from hair. 

The Bottom Line
When it comes to buying a hair topper, it's wise to be prepared with the product information in advance so that you spend money wisely on a topper that's right for you. At Diva Divine, we carry a wealth of options for hair toppers to cover any magnitude of hair loss. Whether you're dealing with permanent hair loss or temporary, we will certainly create the look you desire with the high grade topper or a wig.