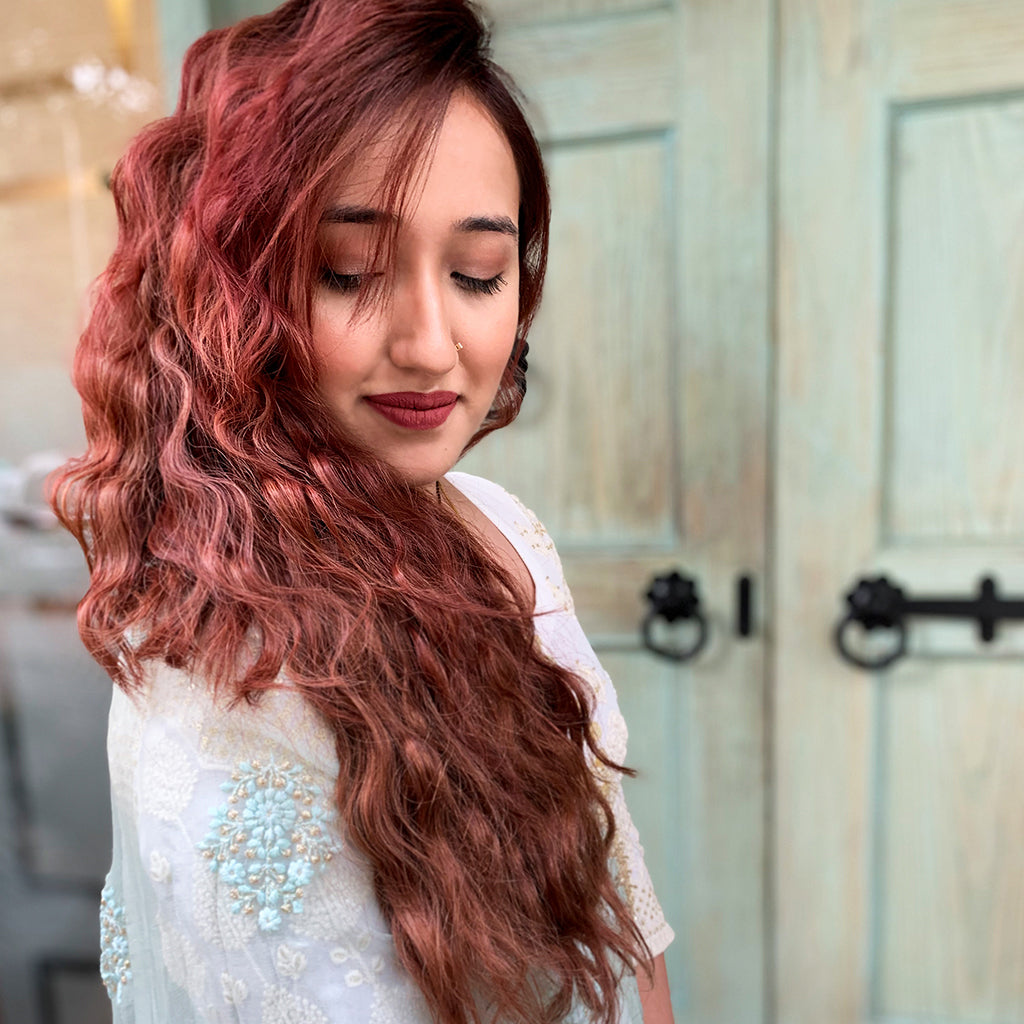 Hair Extension Care: How to Properly Take Care for Your Clip-in Hair Extensions
Human Hair extensions are the best options when it comes to adding length and volume instantly. They are also a savior when the hair cut does not match up your expectations.
Extensions can enable you to add a dash of color and length and even if you have short hair you can turn it into a long ponytail instantly with the help on clip-on extensions.
Ever thought of Returning the favor & taking care of this power-packed product?
 Today, we discuss how you can take good care of your hair extensions so that they can last you a longer period of time.
So, let's begin by some expert tips to take care of our Clip-in Human Hair Extensions
         Remove your hair extensions before going to bed
You should always remove your hair extensions and sleep as they may tangle.
Whenever you are removing the hair extensions start from uppermost extensions first and then go down removing other parts of hair extensions from your hair.
         Don't wash your hair extensions frequently
You should wash your hair extensions only after using them for a minimum of 5-6 times. You can wash them at home by placing your hair extensions in a small tub or in the sink, you can also use a hand shower. Apply a sulfate-free shampoo and rinse them with water. Repeat with the conditioner.
         Natural dry your hair extensions
Once you wash your hair extensions squeeze excess water and soak it with a towel. Hang the hair extensions to naturally dry them in a well-ventilated place. Once these hair extensions are dry, then you can brush or style them.
It is very significant that your hair extensions are completely dry before you comb or brush your hair to avoid frizz!
         Comb your hair extensions with a Loop brush
Combing your hair extensions is the right way. You can use a loop brush or a wide-tooth comb.
Start combing them from the ends and work your way to the top. Never brush right from the top to the ends. Be patient and take as much time as is needed when brushing extensions otherwise your will damage these hair extensions.
          Deep Condition your hair extensions
It is very important for you to keep your extensions well hydrated, especially when you heat-style your extensions regularly. When your hair extension gets dry, apply a small quantity of leave-in conditioner.
Avoid over-applying conditioner in order to keep the extensions matching with your own hair and maintaining a natural look.
Pro Tip: Apply conditioner and leave it overnight. Wash it with water the next morning.
         Heat-styling your hair extensions
Human hair extensions can easily be heat-styled in whichever way you want them to. Curl or flat iron them but under controlled temperature. It is advised to use heat- protecting spray and style them before you clip them in your hair.
These were a few tips that will help you take good care of these hair extensions. For more tips on hair extension, comment in the section below!