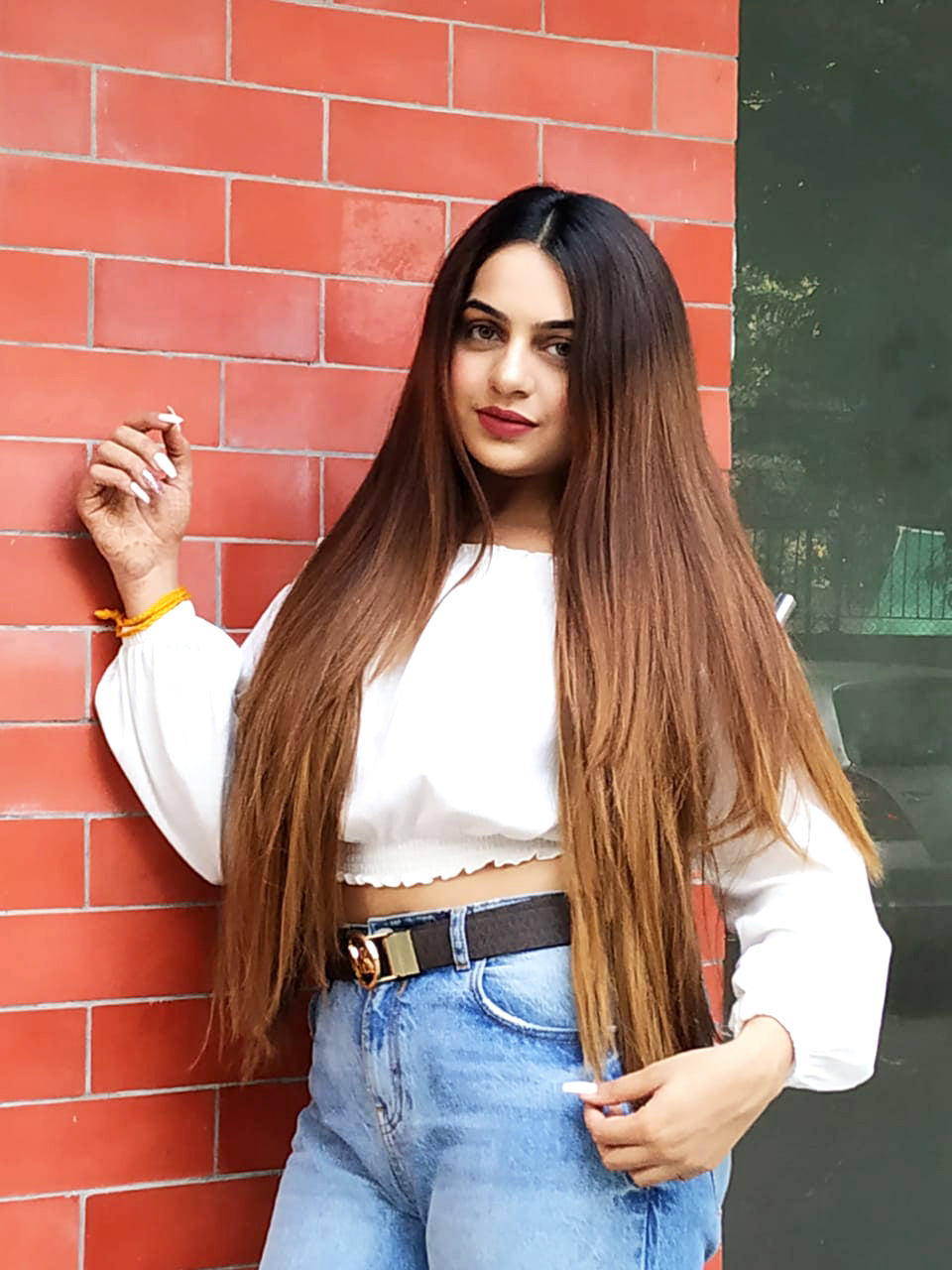 Hair Extensions Just to Your Rescue
There are a lot of occasions in our daily life wherein, we regret chopping our hair short and missing those waist-grazing tresses. 
 

 Though we are in love with our make-over for a few moments later, make us think otherwise!
Good news: Diva Divine Hair Extensions has always got your back!
 RAPUNZEL HAIR
 In today's fast forward life, we just cannot wait for things to happen, we make it happen. So, why to wait for your hair length to increase and miss out on your desired hairdo for the occasion? 

Wear your full-length clip-in hair extensions and walk out of the door with swaying tresses with your best look! 
 With 100% human hair extensions every hairstyle becomes easy as they can easily be heat-styled and blend-in so well with your natural hair. 
 You can go all out with that Rapunzel look with that instant long hair making an instant style statement!
 Recommendation: Diva Divine 10 Piece Clip-in extensions 
 JUST LIKE A QUEEN
 Tired of your locks falling flat, despite all that tedious backcombing?
 Hair extensions will make your dream come true. Not only hair extensions add an instant volume to your crown area but they also create a bouncy look. 
 Hair extensions help in creating a bouncy effect that has been missing initially with your flat look. The best part about clip-in hair extensions is the application and removal process. It is very easy to apply for your hair extensions and just takes a few minutes and you are ready unless you are going for an advance hairdo.
Recommendation: Diva Divine 4 Clip V-Shape hair extensions or 5 Clip Ear-to-Ear Volumizer 
 FRINGE IT OR NOT   
We are always stuck between which look to go for and which look will suit us. And let's just agree with one fact that we all at some point in our life thought of keeping fringes but were skeptical. Some of you must also be stuck between 'wanting an edgy fringe at times' and 'getting irritated with all that hair on your face'! We don't blame you, we all love a non-commitment way of life. 
So, here we are with the fringe clip-on hair extensions which will take less than a minute to get that edgy look. You can relax without booking an appointment with your hairstylist, to chop your hair and regretting it, thereafter.
Recommendation: Diva Divine Natural Fringe
COLOR MANIA
Life is too short to have boring hair. But coloring your hair has always been an issue. Fret not!
Diva Divine hair offer 30+ shades to choose from or you can get to customize and experiment any hair color with your 100% human hair extensions and make your dull turn into bright and trendy without any risk of hair damage. 
Clip-on a quirky set of ombre hair extensions and style your locks the way you want to. And yes, you can also get an instant volume boost as a bonus.
HIGH ON HIGHLIGHTS
Ain't got no time to jazz up your mundane locks before the party of your lifetime? How about a quickie?

Experiment with vibrant highlights, clip-on a striking streak and dance the night away like nobody's business. Who knew you couldn't get such fancy highlights with zero effort, right?
Recommendation: Diva Divine Hilites
 So, what's your instant pick?
 Answer in the comments below!