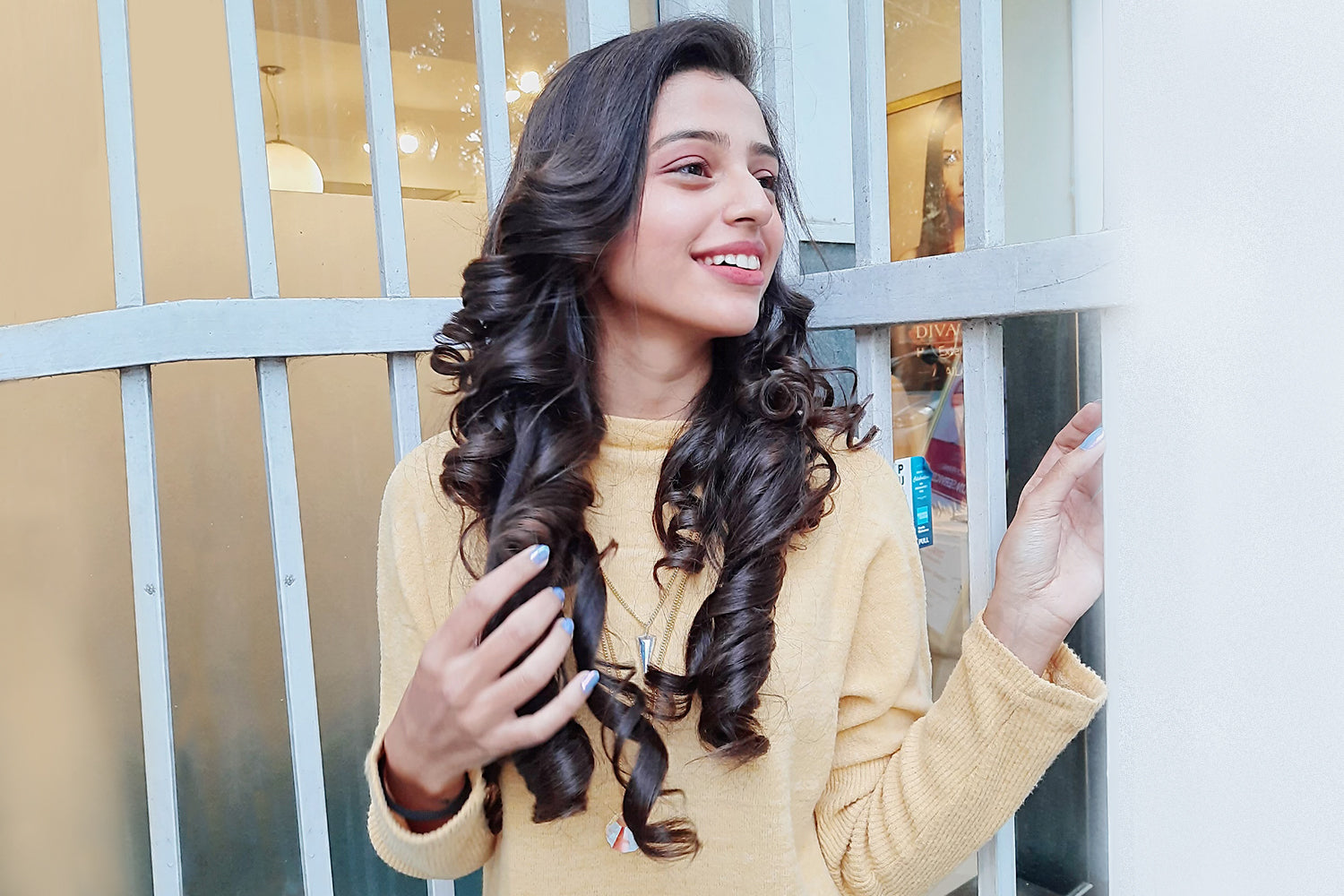 Hair Guide: How to Deal with Hair Texture Changes?
Did you know: Your Hair texture can change?
There are many instances where you have heard your girlfriends talk about their hair texture changing over time. Hair becoming more curly, straight, thin, or coarse are the changes take place because of the maturation process.


Perhaps, there various reasons apart from age because of which this could be happening like stress, diet, and hormone changes.
Today we are going to discuss how you can prevent that change with the best hairstyle tips.
Heat, Diet, and Stress


Our everyday routine plays a major impact on your hair's overall health. Apart from genetics and hereditary traits or hormonal changes, there are different day-to-day things that can cause your hair thinning or changing of hair texture. For example, if you have been noticing thinning towards the ends of your hair instead of at the roots, over heat-styling may be the culprit, that causes dryness and brittleness. Though, these changes are easily preventable by cutting back to heat-styling.
Pro-tip: Add a thermal styling spray in your kit.
Diet plays a vital role in hair growth and hair texture. Lack of protein, iron or fatty acids like omega-3s in your diet, leading to thinner hair strands, as our hair requires high levels of nutrients to reproduce.
Pro-Tip: Add salmon, avocado, oysters, and eggs for healthy hair
One of the major reasons for changing hair texture is stress. With increasing competition and ever demanding professional and personal lives, stress is one of the key ingredients that we all have to experience. On average a person loses 50-100 strands of hair a day, shedding only happens when you consider when there is an excessive amount of hair loss.
Pro-Tip: 8 hours of sleep and regular exercise reduces stress.
How to Prevent texture Change?
There are several ways available that can work wonders on your hair. Tough, managing your stress and eating a protein-rich diet plays an important role but we recommend using hair oils as well. One of the best remedies for aging hair or hormonal hair changes is castor oil as it is rich in Vitamin E, proteins and minerals. It can lead to quicker hair growth as it moisturizes hair and promotes blood circulation in the scalp.
New Hairstyle
A fresh look with new hairstyles that make you look younger helps you deal with the changes. Going for face-framing highlights or you decide to give bangs a try, there are so many ways to disguise thinning hair and unwanted texture changes.
Pro-tip: Clip-in hair extensions are one of the easy ways to deal with the same.
Bangs or Fringes
These are one of the best options to hide thinning of hair. if you are skeptical about keeping fringes, then you can go for fringe hair extensions that can help you decide whether you look good or not. In fact, even if you decide to keep fringes you can always use these extensions. You can flat iron them to smooth out bangs or curling iron for extra volume. Washing and conditioning them is also very easy as they are 100% human hair, keeping them soft & shiny. They can easily be clipped in or taken out and will cause zero damage to your natural hair.
Regardless of whether you're experiencing texture changes or diminishing locks, these hair changes can be a chance to attempt new looks and blend into your hairdo to improve things.