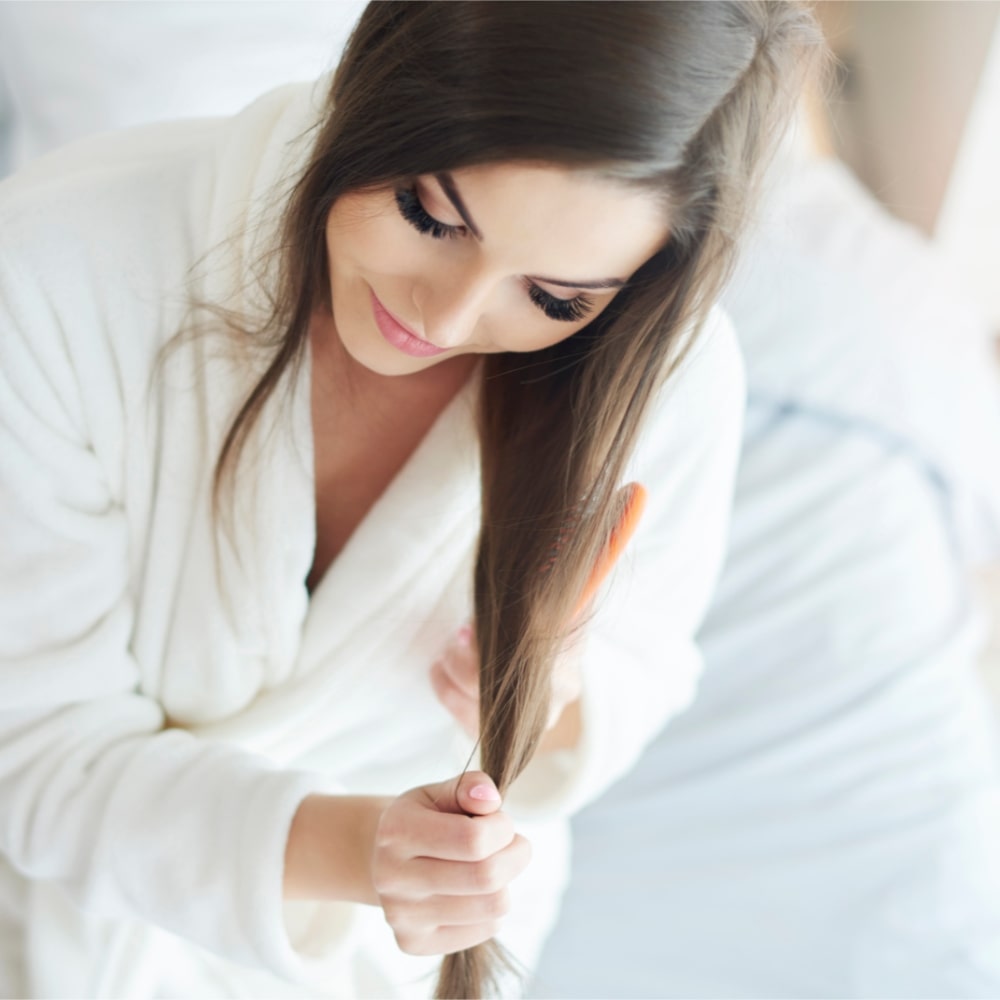 Haircare Regime An Eco-Friendly Way
We are all aware of the health of our environment and have all thought for once how can we do our best to make a little change to this eco-system. Well, what if you were told to start your contribution by changing a little with your hair care routine. Quite interesting, right?
So, here is what you can do to change or to make a better world and you will be delighted to see how easy it is to go with your green schedule.
Let's get started.
Shampoo Bars instead
Shampoo bars are one of the great ways to secure nature as they are decreasing the use of plastic bottles which contains fluid cleanser. Most of the bars are biodegradable and do not have a plastic bundling. Moreover, they are made with essential ingredients that are away from chemicals or dangerous artificial substances.
Bar shampoos have various advantages, aside from being naturally cordial. They are conservative and simple to go with, practical and are detailed for all hair types and so utilizing a cleanser bar will leave your locks looking gleaming and very perfect.
Go heatless
You can help the planet as well as help your hair if you reprieve from a blow-dryer or any other heating tool. This not only helps mama earth but reduces dryness and frizzy hair causing zero damage unlike with straighteners or curlers. The best part about going heatless is that it gives you the liberty to try different hairstyles that are manageable or style your locks with natural waves or curls.
Pro-tip: You can always use hair extensions for instant length and volume to transform your look completely and that too without even using a blow-dryer. Voila!
Innovative Reuse
There are a million ways where you can contribute to a better environment and one of the simple ways to start is by upcycling the plastic bottles that we use for either for conditioners or cleansers. Rather than throwing them away that gets sent to landfills every year.
You can transform them into various interesting things such as cosmetics brush holder or an adorable plant holder, perhaps.
Pro-tip: Make a cleanser holder take with you to the exercise center.
Less water intake for bath
There are a lot of ways to hold your water use under wraps. One of the simple ways to incorporate that in your daily lives is by using a wet-towel or simply a wet tissue to wipe your face after you cleanse your face. This will not only save water that we keep running from the tap while you wash your face but will also help exfoliate your skin.
Apart from this you can always bucket bath rather than spending a lot of time under the shower. A lot of water gets wasted when you go for a hot water tub bath. Though is relaxing and soothing to your senses either you can half fill your tub or maybe skip it for a few days.
Fun-Fact: Only one shower can use more than 150 liters of water!
So, here were a few things that can heal our planet and make a better place to live in for all of us!
If you have anything creative apart from this, feel free to answer in the comments below!