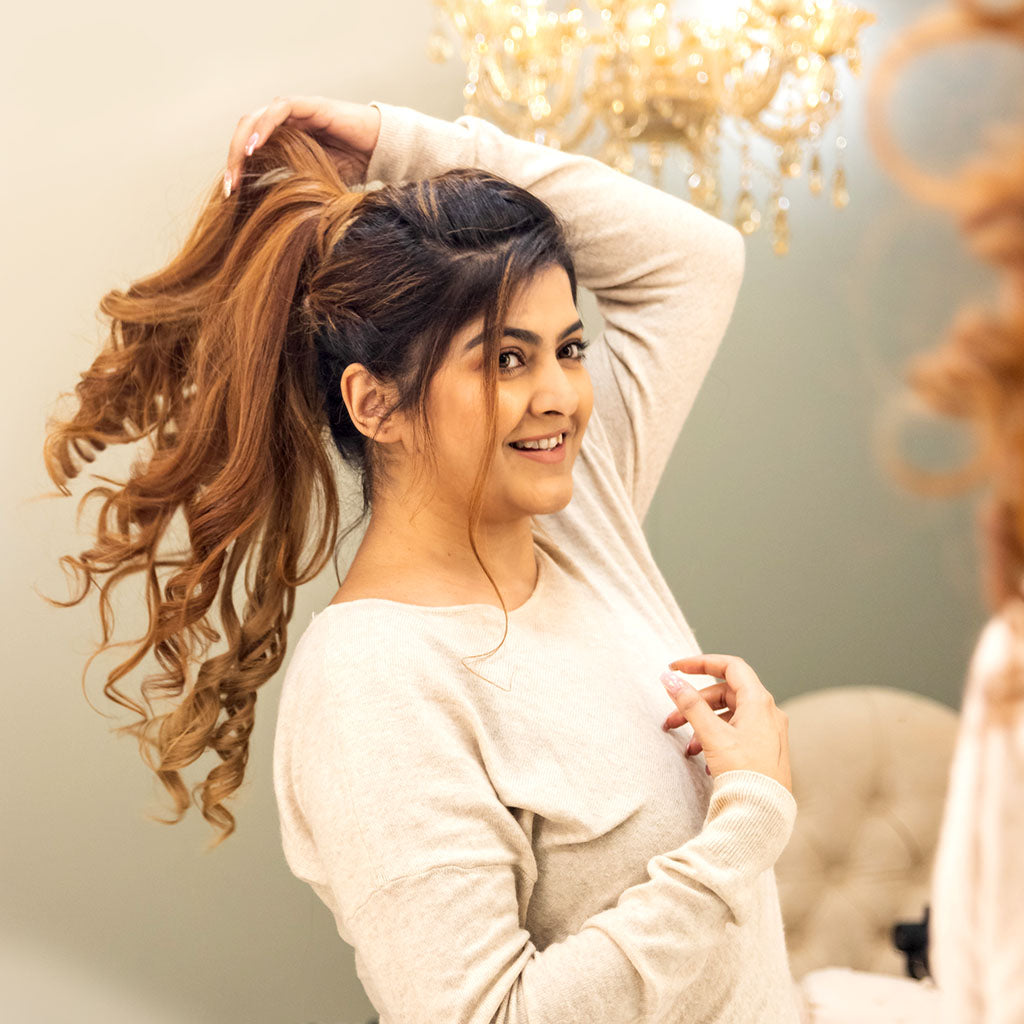 Ponytail Extensions: One Step Guide to Stylish Hairstyle
We have at some point in our lives have seen women going to extraordinary lengths just to look good. It's amazing to see that they would do anything just to get there. You just cannot beat them when it comes to the creativity of a woman for great-looking locks be it for a casual or formal occasion. But there are times when we're barely managing to make it to our work or special events on time.
On days where we don't have the luxury to obsess about our mane, the ponytail has always been offering comfort without settling on the style. You can easily get through the day, from your corporate meeting to cheerful hours. You can swiftly work out in the gym or can host a party at home, the ponytail keeps your hair off the face and saves the day!
One of the beauty-challenge any woman can face is not having enough length or volume. But don't worry. We have got your back!
Ponytail Extensions have made it easier to make any kind of ponytail irrespective of hair length and volume. You no longer have to be concerned about your favorite hairdo.
Today's blog is all about ponytail extensions. Let's get going.
Why you need ponytail hair extensions
Ponytails are one of the most stunning and flexible hairstyles to be ever created. You can play with it in so many ways of creating a unique look. This hairstyle can complement with your formal as well as informal events.
With these ponytail hair extensions, you can achieve instant hair length as well as volume without compromising with your natural hair growth, length and volume. Instead, they will enhance your entire look and you can finally enjoy the ponytail hairstyles you have always admired.
Benefits of Ponytail Extensions
Ponytail extensions are specially curated for people who want to keep their look natural with added length and volume. The best part about ponytail extensions is that it is very simple to install. With just a snap of your fingers, you get that perfect look.
Easy to apply & Comfortable

These extensions are so comfortable that you can wear them all day long without any problem. Ponytail extensions are one of the most comfortable and easy to apply.
Human Hair extensions & Affordable
Rather than going for expensive hair products to make your hair thick and long, you can go for ponytail hair extensions since it gives you instant hair transformation. They are 100% human hair extensions which can easily be heat-styled just like your natural hair. They are much more affordable as they last for a really long time.
Depending on the kind of look you want to exude for whichever occasion, you'll be surprised at how stylish ponytail extensions can be. Whether a sleek high, romantic, or messy ponytail, you can create stunning styles to suit your mood or outfit for that day. And they're pretty quick and easy to create.
Let me which one was your favorite hairstyle using these extensions. Answer in the comments below!