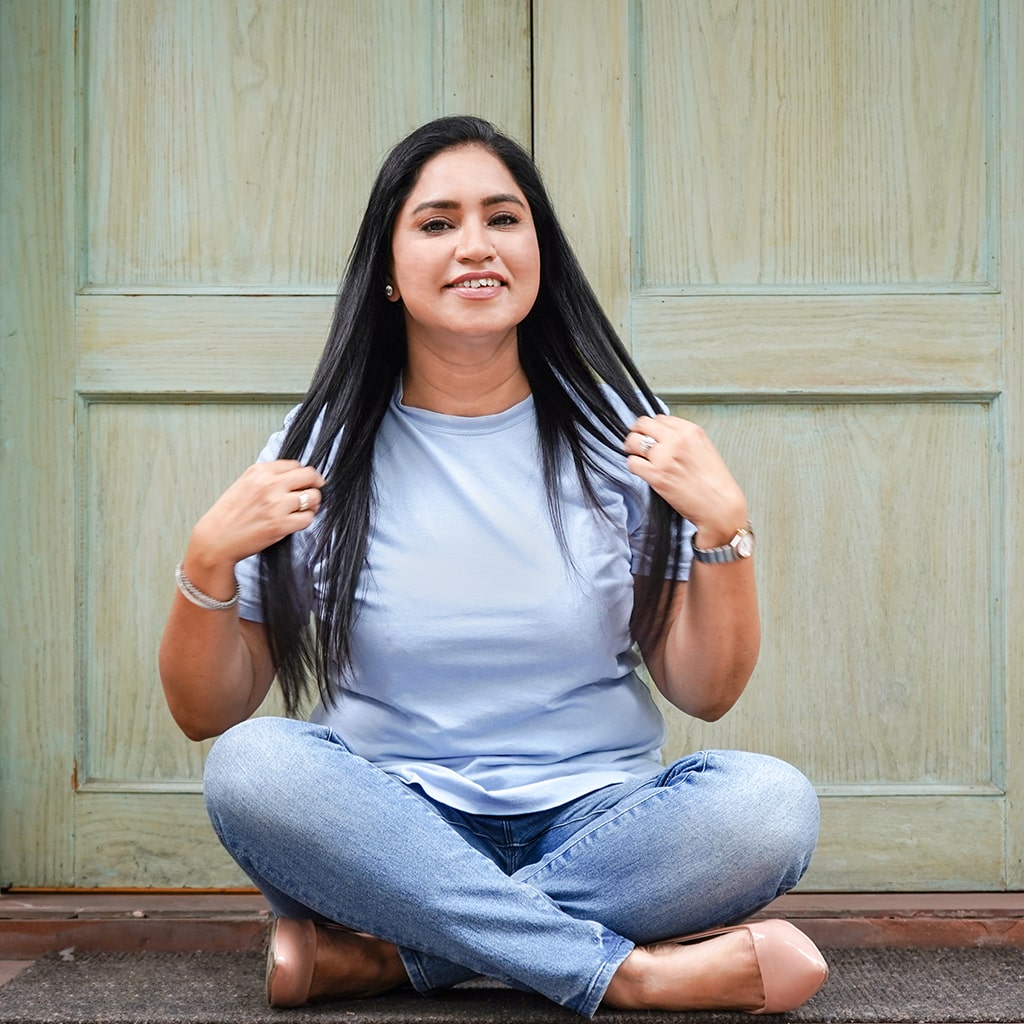 Quick and Easy to Apply in Just One Go - HALO EXTENSIONS
Looking for something as easy as a hairband, with longer and fuller hair?
Did you know: Halo Extensions is an answer you have been looking for!
Let us guide you about these Halo Extensions.


WHAT ARE DIVA DIVINE HALO EXTENSIONS?
Halo extensions are simple and a quick method to achieve longer and fuller hair. They are best if you are using it for the first time and easy enough to apply for everyday wear in just a few minutes. These extensions sit gently on the top of your head, secured with a thin, invisible wire.
WHAT WEIGHT AND LENGTH DO HALO EXTENSIONS COME IN?
The weight of the full Halo set is 100g. They are available in four lengths: 18", 20", 22", 24" respectively.
WHO CAN WEAR HALO EXTENSIONS?
Halo extensions are best suited for those with hair longer than shoulder length and a thin to medium thickness hair type.
WHAT ARE HALO EXTENSIONS MADE UP OF?
Halo extensions are made with same, premium quality 100% Remy human hair as all Diva Divine Hair extensions. The Halo weft has a stretchable wire attached.
HOW DOES THE HALO STAY ON WITHOUT FALLING OFF?
The stretchable wire helps you get that perfect fit for your Halo extensions. After you apply the Halo, the weight of your hair laying on top will also help keep it in place. You can whip your back and forth without any worries about the extensions falling out!
HOW DO THE EXTENSIONS BLEND-IN?
Since Halo extensions are for those with hair that is already longer than shoulder length and thin to a medium thickness, the weft has been specifically created to ensure that it blends seamlessly with these hair types.
ARE THERE HALO EXTENSIONS FOR SHORT HAIR?
If you have short hair, we do not recommend Halo Extensions, as they likely will not blend seamlessly. Instead, we encourage you to opt for our Classic clip in hair extensions.
CAN YOU WEAR HALO EXTENSIONS WITH A VOLUMIZER?
Yes. Simply clip the volumizer on top of the Halo Extensions first, then apply Halo as normal.
HOW LONG DOES IT TAKE TO APPLY THE HALO?
Halo Extensions are lower maintenance that our clip-in extensions, it just has 1 weft to apply, and should only take a few minutes to achieve beautiful length and volume.
So, what is your everyday reason to add these Halo Extensions to your kit? Answer in the comments below.