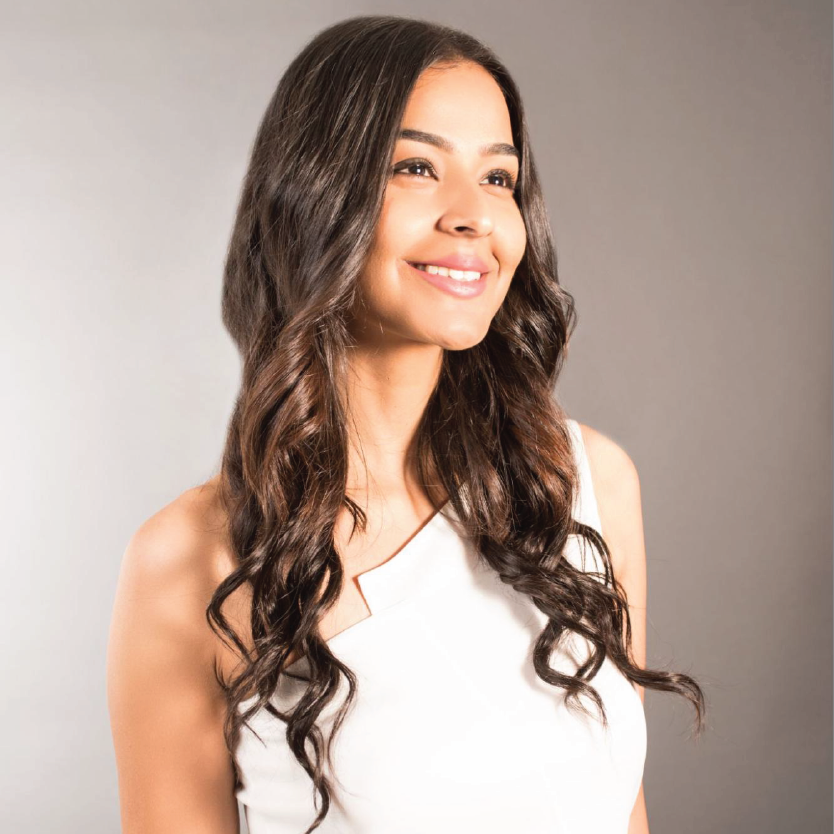 Top 10 Best Hair Extensions Brand and their reviews in India
Clip-in hair extensions have taken the world by storm and have easily become the bestseller because of their easy application. However, looking for the best clip in hair extensions in India can be daunting, to say the least. There are hundreds of stores and online portals selling different brands and different qualities of hair extensions like synthetic, human hair, and of course a blend of both.  And the last thing you want is to spend a good amount of your money on some cheap-looking, horrible hair extensions. To avoid getting into that situation, you must do your research on the type of hair extensions you want and to invest in quality hair. Choosing the right extension is very important so that it will blend perfectly with your hair to give that natural look.
So what are the best brands of hair extensions in India? To take the guesswork out of your next hair extension purchase, we spoke to a handful of customers and hairstylists to lead the way.  Here are the 10 best extension brands in India and their reviews.
1. Diva Divine Hair Extensions & Wigs

Diva Divine Hair Extensions & Wigs is the go-to place for hair extensions because of the versatility they offer. They offer the highest quality human hair with the widest range of hair extensions and wig products, at the most affordable prices. Their entire hair collection is quality assured and they stand by the reputation of their product. Not only do they market online, but they also have stores in major cities across the country allowing clients the ability to see and touch the hair for themselves. Diva Divine also offers one of the best clip-in hair extensions in India made with 100% human hair and available in a wide range of textures, colors, length, and weight.  You can check out the entire collection at Diva Divine 
"I got this product for a recent function. The good thing is that it's real human hair so you can curl it and tong it to match whichever style you are going for. Thetic tac clips are very easy to clip and unclip and the best part is that you don't need to go to a salon and pay for an expensive service. I got a color that was slightly lighter than my own hair so it was an easy way to get highlights without paying for coloring with my stylist. Simply put, I love the product and have already recommended it to my sisters and friends. Price is a little high but you can't compare fake hair to real hair. I guess you can say you get what you pay for''.
Linda
2. BALMAIN HAIR EXTENSION
Balmain Hair Couture is a luxurious hair product range created by Balmain, the fashion house adored by celebrities worldwide. Balmain hair extensions finally reached India and have quickly become popular in the market due to their high-quality hair extensions in varied styles- keratin bonds, micro rings, tape-ins, and clip-in hair extensions.  The company uses 100% human hair, artificial human hair (very similar to real hair) and fiber hair to make the extensions. They also offer a huge variety of Balmain hair products that you can use on the Balmain hair extensions to achieve the hair of your dreams! You can get these extensions from online sites like Flipkart, Nykaa, Amazon, etc.  Check out this tutorial on how to wear Balmain Hair extensions Watch YouTube Videos
3. ALCHEMANE HAIR EXTENSIONS
Alchemane Hair Extensions specializes in clip-in, tape-in, micro ring, keratin bond extensions, and wigs for patients.  Their hair extensions are made from 100% human Indian Remy double drawn hair and can be styled and colored any way you want without sacrificing the quality of the extensions. They are also popular among celebrities in B-town.
For client review, watch  Videos
4. BBLUNT India
If you are looking for long and voluminous hair extensions, BBLUNT offers the best clip-in hair extensions in India. Available in natural hair colors as well as funky colors (BBLUNT color quickies), these easy to attach clip-in extensions are specially created for Indian hair. They come in two styles- B Long Length & Volume clip-in hair extension and B Hive Volume on Crown Clip-in Hair Extensions.
Check out blogger Perkymegs review of the BBLUNT clip-on fringe extensions here: Click Here
5. KROME INTERNATIONAL
Krome Hair specializes in exporting 100% Indian temple Remy human hair extensions with all cuticles intact and is a renowned manufacturer of Indian human hair. Their human hair extensions are unique in feel, wear, durability, and are tangle-free because of organic treatment.  Krome products include: Virgin bulk hair, Wefts hair extensions / weaves hair (Natural black and colors), and Pre-bonded tips, Clip in hair extensions, Pony Tails, and Tape Wefts. These products come in a wide range of colors, lengths, volumes, and textures. View more details on the products at Krome International
''Awesome hair! My friend recommended me to buy Krome Hair, and I'm glad I did because they feel and purity of this hair is unbelievable. Washes well too and I can keep it down not like other hairs I previously used.''
6. INSTALENGTH
Instalength is an online luxury 100% Remy Clip-in Hair Extensions Company. They offer a wide range of removable hair extensions classified into 3 collections (For fine/thin hair volume 100g set, for medium to thick hair 150g set and for thickest hair 200g set) depending on the desired hair volume. The clip-in hair extensions come in 3 different textures (natural wavy, natural straight and natural curly), 5 different popular colors (Jet Black, Off Black, Mocha Brown, Chocolate Brown and Dark Brown ) and 5 lengths (16'', 18'', 20'', 22'' and 24''), at a fraction of what other hair extension companies charge. Their clip-in extensions are specifically designed with smaller clips and unique silicone strip that won't damage your natural hair or scalp. Each set comes in 7 pieces-one 8'' wide weft with 4 clips, one 7'' wide weft with 4 clips, one 6'' wide weft with 3 clips each, two 3'' wide wefts with 2 clips each and two 1'' wide wefts with 1 clip each.
"Love my Insta length hair extensions! Nobody could tell they are extensions unless I told them. My hairdresser even asked where I bought them in India. I would definitely recommend them."
Aarti Vaishnav, Hyderabad.
7. SALONLABS
SalonLabs Virgin hair Extensions is engaged in manufacturing & exporting a wide range of premium quality Hair Extension and Hair Wigs in India.  They are pretty transparent from where they source their hair, unlike other companies. They use 100% Remy quality raw hair from within the country. The product range offered by them consists of Remy Indian Temple Bulk Hair, Wavy Human Hair Extensions, Curly Human Hair Extensions, Straight Human Hair Extensions, Remy Clip in Hair Extensions, Lace Wigs, Lace Closures, Lace Frontals & 360 frontals and many more.
Here is a tutorial on how to wear Salonlabs clip-in hair extension: Click Here to Watch YouTube Videos
8. RITZKART
One of the most affordable and best clip-in hair extensions in India can be found at   Ritzkart is also a popular hair extension brand on online shopping sites like Flipkart, Amazon, Snapdeal, etc. The brand offers both real human hair and synthetic hair extensions in a wide variety of styles, natural colors, and lengths. Their longest clip-in hair extension is 38''.
9. EASY LIVING BRANDS
Loaded with multiple beneficial characteristics that make it a favored choice among modern women, the hair extensions from Easy Living brand is a 30 seconds styling solution at hand. Their extensions are not only time saving and budget-friendly but also available in different hairstyles and colors. Made from high-quality synthetic fiber, you can even comb this hair extension without any tangle. It is the most sought after affordable hair extension brand online
10. MAJIK
When it comes to hair grooming products, hair extension from Majik is popular in e-commerce sites like Amazon and Flipkart. The extensions come both in synthetic and Remy hair. The company is one of the leading service providers for nonsurgical hair restoration. They also offer wide range hair extensions from clip in hair extensions to wigs in different styles, lengths, and colors. For more information, visit Majik.in
Check out YouTube Videos a customer's review on Majik hair extensions that she bought from amazon.