What is the Difference Between A Wig and A Hair Patch?
In this ever-changing world, hair loss is a very common issue. Nowadays, individuals lose hair due to numerous reasons. In turn, hair loss picks up on their confidence. To cover up with such situations, people come up with escape plans. They avoid public gatherings and restrict themselves from meeting up with their close ones.
To help people with such situations, a hairpiece comes to the rescue. Hair extensions, wigs, wefts, and Hair Patches help individuals feel confident by covering their hair loss patches. Bald people can wear hair wigs, and toppers can be worn by people who have hair loss patches. Hair extensions add length and thickness for people with thin hair.
It is fundamental to know the difference between a hair wig and a patch when selecting to cover the type of hair loss you have. The important distinction between a wig and a hair patch is built up by the head's range that they cover. A hair wig covers the whole head, and a hair patch covers a specific spot.
Due to pollution, chemicals, and cancer, individuals lose their hair, and as a result, they experience hair loss. A Hair Topper is perfect for use, as it best suits one's needs covering bald spots but not the entire head, and you can use as numerous patches as you wish. The key reason to select a hair topper than a wig is because of its excellent blending ability with natural hair. 
People facing issues like alopecia, or the after-effects of radiotherapy and chemotherapy, have to face complete hair loss. When you suffer massive hair loss, then a hair wig is ideal for covering your head. A natural-looking human hair wig can give us back volume and length with a perfect realistic look.
What is a wig?
                                                                               Human Hair Wigs
A Wig is the best friend of a person dealing with hair loss; they also support the styling statement you want to make with your hair. Wigs have been excelling in the beauty and fashion world for a long time now. They have been celebrities' favorite hair accessories to switch their look immediately. They gained popularity in the fashion industry because they are worn with seamless perfection. It is no longer like the wigs of classic-British days. A professional stylist can create a look using a wig which makes it impossible to tell whether or not they are wearing one.
They come in varying textures and colors, providing us with many styling options. Human hair wigs are high-quality products that are versatile and give many styling options. Hundreds of wigs made from fibers called synthetic wigs come pre-styled with unique colors.
Types of hair wigs
                                                                        Types of hair wigs
Lace Front Wigs
With lace blending effortlessly with the scalp, human hair lace front wigs give you a natural look. They are so real that actors initially used them in Hollywood to achieve a seamless look to fit the role. People started using lace front wigs to create fabulous styles after that. Individuals adore lace fronts for numerous reasons, from their excellent quality to styling flexibility. Moreover, there are countless diverse reasons; individuals wear them, from hair misfortune due to alopecia, cancer medications, or a fantastic fashion accessory.
Full-Lace Wigs
Full lace human hair wigs have a ventilated unit that provides versatility to part your hair in many ways. Full lace wigs offer us many styling options like braids, cornrows, ponytails, etc. You should braid your natural hair into cornrows from front to the back for installing full lace wigs. After that, apply adhesive around the natural hair growth. It is a safe approach because no natural strands are glued. Then, a wig is placed onto the scalp, and the clips are secured. 
Custom Wigs
A custom wig is designed for a specific person after measuring the head size and preferred style. Initially, the base is designed with a lace or a cap with accurate head size. This wig type is a perfect idea when you want the exact size and your favorite style. The flexible band also allows you to adjust it if the capsize is not accurate.
Synthetic Wigs
With technological advancement, synthetic hair has improved over the years. They resemble natural hair, making it difficult for us to differentiate them from human hair wigs. Synthetic fibers with impressive thickness and human hair feeling make them look like real human hair. It is so difficult to say they are synthetic hair if you don't know about wigs. However, you can figure it out if you have a human hair wig and a synthetic wig in front of you. When you touch them and feel them, you can tell which one is made of synthetic fibers.
Synthetic wigs usually come pre-styled, so you can use them right after pulling them out of the box. The style is permanent and withstands any weather conditions. Synthetic hair holds the style even after washing it. However, they lack styling versatility; you cannot create other hairstyles like that in human hair wigs. Some synthetic wigs are designed to withstand heat styling; with those wigs, you can use hot tools to achieve various hairstyles.

What is a Hair Patch?
Hair Patch Conceals Hair Loss


A Hair Patch is a small piece of hair accessory imperative for concealing certain areas on the scalp-a pure and quick solution to hide thinning hair and bald spots. It adds volume for fine hair and replaces the lost hair on balding scalp regions. The simple and effective technique is used to attach the hair patch onto your head. Clips are useful materials that come on a patch's base. The simple method of using clips is comfortable and secure.
Exposure to chemicals, pollution, or even health issues causes hair thinning for adults. The Hair Patch is engineered to combat these issues. However, hair patches come in different styles and colors. You will have to make a perfect choice that blends perfectly with your natural hair.
Types Of Hair Patches
The industry provides various hair patches for women with fine hair. You can choose the hair pact to hide your fine strands according to the hair loss. Two types of hair patches, namely, full lace hair patches and permanent hair patches, are popular globally.
Full Lace Hair Patch
This is the Hair Patch For Women with full lace covering the hair loss without damaging natural hair. A Full Lace Patch provides a natural look in whichever way you style your hair. Keep your hair down or gather them up; nobody will be able to suspect you are wearing a hair patch.
Permanent Hair Patch
A Permanent Hair Patch is a non-surgical method of restoring bald spots to gain full hair. Only advanced hair salons offer these hair patch options. A permanent hair patch can give you natural-looking strands to fill in the gaps on your scalp.
How to choose a Wig and a Hair Patch
Permanent Hair Patches


Be it a wig or a patch, selecting one requires adequate knowledge to get the best product with immense benefits. Here is a list of crucial points to remember when you buy a wig or a Hair Patch: 
Know the circumference of your head and choose the cap-size that fits your head.

Select a wig or a patch that has a similar tone and texture to your natural hair. However, you can style and color synthetic wigs later to blend with your natural hair if it is not precisely like your own hair. 

Check if the product is made of human hair or synthetic fibers. Human hair provides styling versatility, but it could be problematic in bad weather. Synthetic fibers are pre-styled and are excellent style holders, but they lack styling options.

Choose a high-quality wig or a patch that is durable and more natural-looking. Though hair accessories' primary purpose is to conceal hair loss and add volume and length, you cannot compromise on their look. When you wear them, they should look just like your natural hair, and nobody should know you are wearing a wig or a patch.
How to Care a Hair Wig and a Hair Patch
                                                                Maintain a wig and a hair patch
Maintenance and care are crucial for a Human Hair Wig and patch, just like your natural hair. Human hair products cost much more than synthetic ones, but they are worth it. You can spend a couple of bucks on restoring your appearance and looks. However, if you don't maintain them correctly, you will have to pay a lot more than usual. A proper maintenance and care routine can make them lustrous, shiny, and healthy. Prominently, the right care tips make wigs and patches last longer. Here are three essential tips to take care of wigs and patches:  
Tip 1: Keeping them clean (washing and conditioning) 
Natural strands are supplemented with moisture and oils by the scalp, but the wig and patch lack those supplements. They can become dry, frizzy, and fragile within a short duration. So, you should wash the wig and the patch with sulfate and alcohol-free shampoo. It is also crucial to condition them a shiny-luscious look.
Tip 2: Don't wash them!
This tip contradicts the first tip if you look at the titles, but let's get the idea. A wig and a patch don't get the natural oil supply from the scalp like your natural hair, so washing them frequently strips moisture from the strands resulting in frizzy, damaged hair. That is why you should not wash your wigs and patch too often; experts recommend only cleaning them after every fifteen to twenty days for a regular user. 
Tip 3: Keep them on a mannequin head after removing them
As soon as you remove the wig or the hair patch, it would help if you casually put them elsewhere. It would be best if you placed them on a mannequin head because it holds the shape of a wig or a hair patch. If you have to wear them the next day, why put them in a package or a box? Just place them over the mannequin head, wake up, pick them up, and install them.
Conclusion: Using a hair topper is the swiftest way to cover small patches of the bald scalp or thinned hair, while a wig can protect the scalp fully without leaving any area exposed. Apart from their differences, a wig and a hair patch come in various types. The principle difference is the type of hair; human hair or synthetic hair products. If you go deeper, wigs and hair patches can be further categorized based on textures, density, base-size, and lengths. When you look for a wig or a hair patch, you should consider the hair type because you cannot compromise on your look. It would be best if you targeted to achieve a natural look so that no one can notice.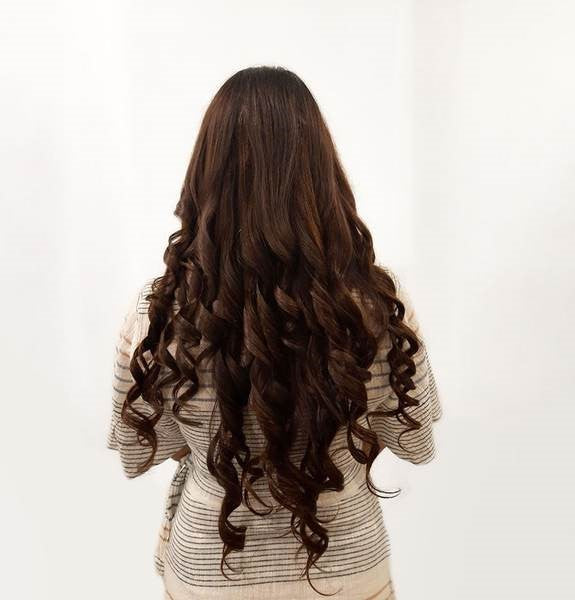 Best Hair Toppers
Excessive hair loss affects your confidence and self-image. You don't want to go out with thin, flat hair on your head. What should you do? Choose a hair topper that can conceal your bald spots. Be...
Read more