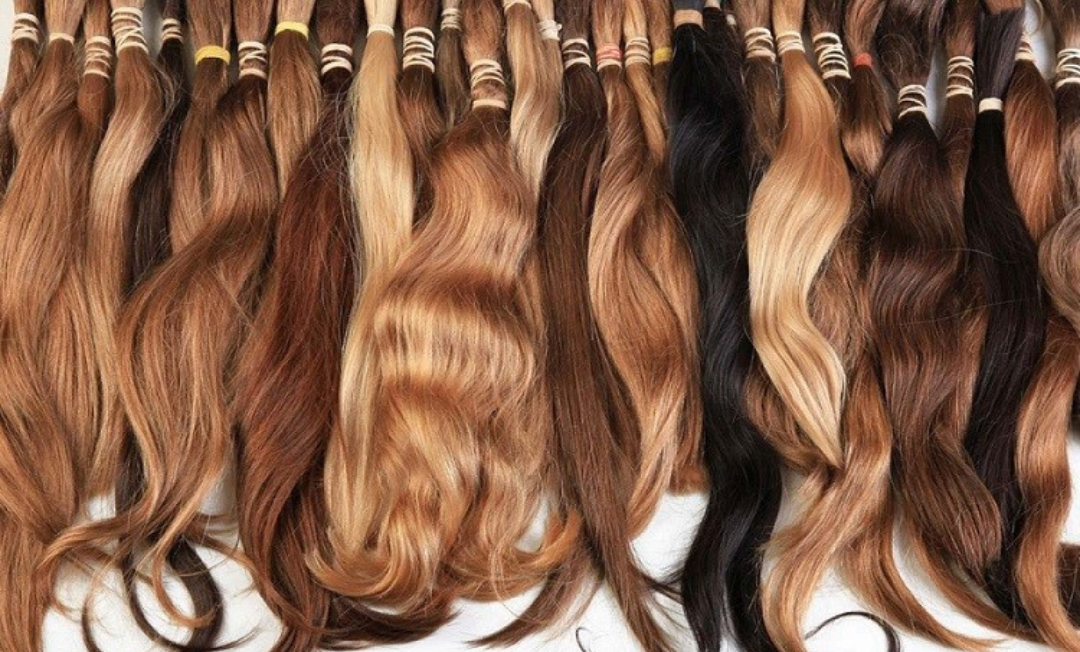 What Makes Diva Divine The No 1 Hair Extension Brand In India
The hair market is one of the most unregulated industries. That means hair enthusiasts won't know where the hair is sourced from & how it reaches their door, or anything in between. That is unless you shop at Diva Divine Hair Extensions & Wigs.
We are one of the few hair brands in the market that is completely transparent about how we source and manufacture hair extensions before it reaches your doors. In a nutshell, Diva Divine is the perfect way to enjoy guilt-free Remy temple hair.
But that's not all.
Diva Divine understands that different people have different hair needs. So, as hair experts, it only makes sense that we have something for everyone.
Are you intrigued? So, grab your snack as we break down everything we offer and more!
Our Hair
As briefly mentioned earlier, our extensions are made from ethically sourced temple Remy hair. We exclusively employ 100% Remy hair hand-picked from the best batches. Furthermore, our extensions, wigs, and toppers have not been artificially processed.
What We Offer
Quality Hair Extensions
We are still the number 1 brand in India because we offer hand-crafted 100% human hair extensions with quality, usability, and durability in mind. Since the start, we have been dedicated to offering the greatest hair extensions, wigs, and toppers.
All of our hair extensions are crafted to perfection. We use a special steam process to achieve the natural-looking curly, wavy, straight textures. We don't utilize chemicals to achieve texture, luster, or style.
At Diva Divine, we offer clip-in hair extensions, wigs, and hair toppers that are tangle-free and easy to maintain.
Professionally-Only Products & Training
One feature that distinguishes us from the competition is that we cater to end customers and professionals. Diva Divine offers several professional-only hair products which you can order via the phone. Once the order is placed and confirmed, we are ready to ship them.
Diva Divine provides thorough on-site training for you and your entire team at your salon!
Hair Care Essentials
What's a brand with hair care products, right? At Diva Divine, we offer hair care products and accessories designed exclusively for our hair extensions. From shampoos and conditioners to hair serum and loop hair brushes, we've them all!
You can even find a collection of handpicked Walker Tape products to make wigs and custom topper installation easier, safer, and quicker.
Aside from the premium quality hair extensions, we offer extensions in various lengths and colors to meet everyone's styling needs. Our color pallet is unmatchable. We have everything from natural colors to blonde tones and everything in between. We also offer custom balayage hair colors for our clip-in hair extensions.
Our Collection
Customizable, versatile, and volumizing extensions
At Diva Divine, we offer a wide range of clip-in human hair extensions, bangs, wigs, and toppers made completely with ethically-sourced human hair. These extensions are ready-to-wear; each set has different-sized wefts and instantly adds length and volume to your hair.
We understand that different people have varying hair needs. Some require length, while others require volume or both! Here are some of the clip-in extensions, bangs, wigs, and toppers we offer:
10 Piece Clip-In Set
10 Piece Clip-In Set
Our 10 Piece Clip-In Set in straight texture is a cult favorite. It adds stunning length and volume to your hair within minutes. This product is great for ladies looking for damage-free ways to make their hairstyle stand out.
You can slim down the 10 Piece Clip-In Set portion by using only a few pieces for different parts of your head.
Luxe 10 Piece Clip-In Set
The Luxe Set!
The Luxe 10 Piece Clip-In Set offers more hair than our 10 Piece Set and is great for anyone looking for glamorous volume. The Luxe Set blends seamlessly with straight and slightly wavy natural hair. Since the extensions are made with 100% human hair, you can heat-style the straight Clip-In Set to achieve the desired look.
Tapered 10 Piece Clip-In Extension
Bringing you good hair days for decades
The Tapered 10 Piece Clip-In Set is a great option for women currently flaunting long hairstyles with tapered ends. You don't need to worry about trimming the 100% human hair extensions or your natural hair to achieve that seamlessly blended style.
5 Clip Ear-To-Ear Volumizer
Volumizing your hair with 1 hairpiece!
Our 5 Clip Ear-To-Ear Volumizer is a go-to hair extension among ladies of various ages who desires longer and fuller hair without using a lot of extensions. The single-piece extension will instantly provide the desired volume and length.
Thanks to the versatility of this Volumizer, you can straighten or curl the Straight and Wavy texture to get the look you've always wanted!
6 Clip Hair Extension
State-of-the-art hair extension
The extension boasts 9 interlinked wefts with 6 high-quality clips and creates a honeycomb pattern. Also known as the fishnet hair extension, the 6 Clip Hair Extension blends effortlessly and provides the ultimate fuller look in minutes.
So, whether you desire a bone-straight hairstyle or breathtaking waves or curls, our 6 Clip Hair Extension is the product for it.
4 Clip V-Shape Clip-In Extension
Ease of use and durable
For ladies who wish to increase volume fast and effortlessly, we also provide 4 Clip V-Shape Clip-In Extensions. Because of how the hair extension is designed, you can draw part of your natural hair out of the V-shaped incision to make blending smoother and more seamless. The 4 clips are placed strategically to ensure stability throughout the day.
Clip-In Ponytail Extension
The hair that makes all your updos look better
At Diva Divine, we understand the high demand for thick, long, and luscious ponytail hairstyles. After all, you can sport ponytail and bun hairstyles for any occasion or with any outfit! Our 3-clip Ponytail Extension is the perfect product to have in your arsenal!
2 Clip Side Patch
Add volume where needed
If you need a little extra volume on the sides of your head, our 2 Clip Side Patch Hair Extension is ideal. Lift the side of your hair and insert the Side Patch Extension—you'll have additional volume in just a minute or two!
Clip-In Hilites
Hilites that will highlight your style
We understand that bleaching and dyeing natural hair can leave it dull, brittle, and lackluster, so we created a line of vibrant extensions for ladies of all ages. Clip-In Hilites is a safe and fun way to experience colored hairstyles without dyeing your hair. The easy-to-install clips make adding colors to your hair in seconds possible!
Fringe With Side Bangs
One of our virgin hair clip-in bangs
Our Fringe With Side Bangs offers a gorgeous look by framing your face. This clip-in fringe has one clip that provides a sturdy hold while the 100% Remy hair extension blends seamlessly with the rest of your hair.
We also offer the Classic Fringe and Fringe Without Side Bangs in 9 inches and a natural shade. All of our Remy clip-in bangs are easy to install, remove, and maintain, and you can heat-style them to your liking!
Lace Front Wig
Wavy Lace Front Wig
Aside from clip-in extensions and bangs, we also have a line of lace front human hair wigs. Whether you want to conceal hair thinning, styling versatility or something to make heads turn, our lace front wigs are the units for you. Both our Straight and Wavy Lace Front Wigs are available in various lengths to make your styling dreams a reality.  The lace front human hair wigs mirror a natural-looking hairline, and the hand-knotted lace offers parting versatility. 
Machine Made Wig
Easy to install wig
Our state-of-the-art Machine-Made Wigs add length and thickness instantly. Our Machine-Made Wigs offer the benefits of our lace front wigs while being incredibly easy to install and remove.
Synthetic Wig
IndiGo Wig
We have been the official wig supplier to IndiGo flight attendants since 2010. Our IndiGo Wig's heat-resistant fibers make it a popular choice for ladies of all ages, especially on hot summer days. Synthetic Wigs, like our Machine-Made Wigs, is simple to put on and take off. It does not necessitate using clips, tapes, or glue to install them.
Invisible Parting Topper 2.5x5
Swiss lace human hair topper
Our Invisible Parting Topper seamlessly covers the desired area and is incredibly easy to install and remove. The base is made with Swiss lace that offers free parting. The 5 clips maintain a strong hold on the hair without restricting the movement of your hair.  We offer the same topper in larger sizes to fit different hair needs.
Lady Top Head Patch
The incredible monofilament hair topper
The Lady Top Head Patch with a monofilament base resembles one of our human hair wigs. It offers more coverage and is ideal for ladies experiencing greater hair loss or just want more hair to work with!
Lady Top Flower Cloth Construction
5x5 Lady Top Topper
The Lady Top Hair Topper is similar to the one above and is made of 100% Remy human hair that you can color and heat-style to your preference. Our Lady Top Flower Cloth Construction comes in 5x5 and 8x7, and depending on your style, we also offer customization.
Our Locations
The number one hair extension store in India
We are the only hair brand with stores in 4 major cities across India. You can find our boutiques in Mumbai, Delhi (West and South), Bangalore, and Hyderabad. Besides catering to customers and professionals in these 4 cities, we also deliver our products across India and offer worldwide shipping.
We offer our customer's hair extension, wig, and hair topper services. Our team of expert hair professionals offers consultation to new hair extension users and installation and customization services to our clients of all ages.
Our company goals and objectives and our continuous effort to provide high-quality hair extensions to our clients make us India's number 1 hair brand. Using ethically-sourced Remy temple hair, being transparent, and offering top-tier customer service are what sets us apart from the rest.