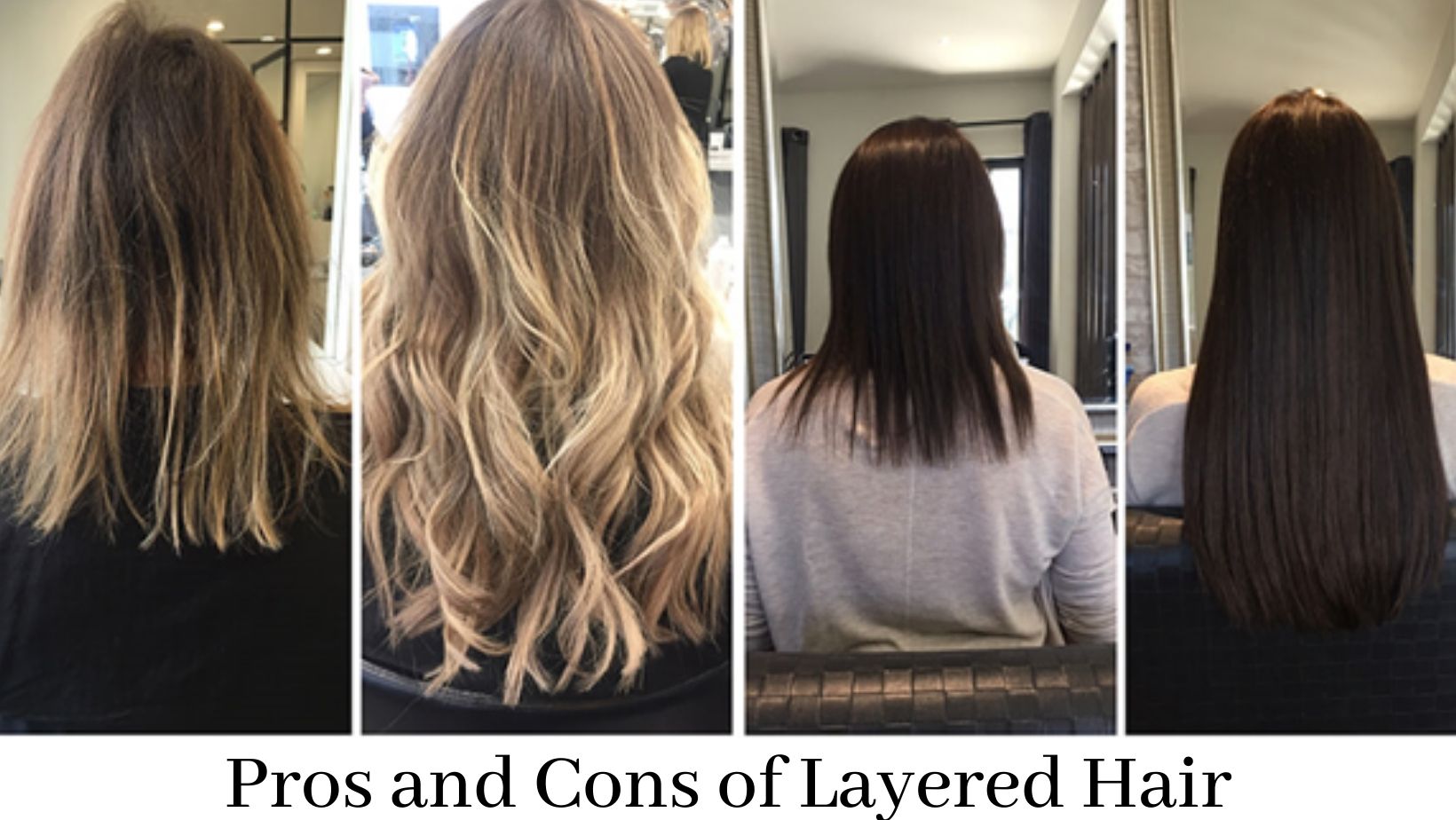 6 Pros And Cons That No One Will Tell You About Layered Hair
Hairstyle is one of the crucial factors that reflect your personality. To enhance your charisma and look, you need to have the right hairstyle that best defines you. It would be best to do a little research before going for a haircut, as this could save you from regret or heartbreak later. Also, consulting a professional hairstylist will help you know if your hair type and face shape would result in a great look or not. 
If you are contemplating having a modern hairstyle, then you should consider getting layered hair. First things first, there are certain factors that determine the outcome of a layered hairstyle. Your hair texture, density, and pattern can make or break your final look. Layering on thin and straight hair looks wispy or straggly. However, if done right, layering can help add volume and impart balance to the eternity of hair. It has been said that hair that is thick, coarse, and wavy is likely to look good in layering. To clear the air, let's dig deeper into the pros and cons of having a layered hairstyle.
 Pros Of Layered Hair
Pros Of Layered Hair
Add Volume and Create Movement
If you have naturally thin, straight, and fine strands, a layered haircut will do the justice for you. It will not only add volume to your hair but also flatter your face. The purpose of layering is to equate the volume and move the volume from where it is not required to the place it needs to be. Layering removes or balances the bulk in the hair. It certainly helps remove the tendency of hair to form a triangle shape on the head. If you are considering giving a more vibrant look to your hair along with plenty of movement, layered hairstyles should make for the perfect choice. 
Layers Never Fail To Impress 
Layered haircuts are acknowledged for their versatility. You can use this haircut to slim, lengthen, and shorten your face shape. Layers are perfect for bringing life to dull hair and give fresh wow-worthy locks to you. It makes your hair look more manageable, so you don't have to deal with wimpy tresses. Layered hair seamlessly enhances your facial features and hides facial flaws. This haircut certainly brings attention to a strong jaw bone and helps camouflage flaws like scars, dark patches, or wrinkles, etc.
Imparts Balance To The Entirety Of Hair
One of the prominent benefits of layering is that it tends to remove extra weight on bulky hair, thereby shortening the drying time. Layering not only sheds unwanted weight and makes your hair more manageable but also adds dimension to your hair. Single length curtain hair doesn't give dimension to your hair. Layered haircuts frame your face beautifully and make people fall in love with your look. Layers also add free-flowing sexy movement to your hair. Layered hair is just perfect! It easily complements all hair textures and face shapes. 
Cons of Layered Hair
Cons of Layered Hair
Layers Ask for High Upkeep and Cost
Layers often call for more styling products, frequent salon visits, and time to keep them in their perfect shape. People with perfectly wavy locks are exceptions as they can fearlessly roll out of bed while wearing layers flawlessly. Sadly, most of us have to deal with a round brush and blow dryers to keep layers seamless. Layered hair also needs to be regularly trimmed to keep it in a healthy state.
Delayed Grow-out Time
Prolonged grow-out time is a common problem faced by people with layered hair. On average, hair grows by half-inch per month, but when your hair is of different lengths, it takes time for short layers to catch up with the rest. It may seem easy but chopping all your hair to match the shortest layers isn't the ideal solution. You also don't want to get stuck with the bobby pins and ponytails to make your hair look seamless until your next haircut. However, layered hair doesn't look so bad that you need to resort to weird hide away way outs.
Challenge to Tie Back 
It's a harsh truth that layers make it difficult to be tied in a ponytail and making braids seem impossible. No one would want to get into the irritating task of securing short layers that tend to fall out of rubber bands and clips. If you are a woman who prefers a simple updo, then you should keep your layers long enough to tie them back into your ponytail.
The Bottom Line
Every haircut has its pros and cons. It's recommended that you must do your share of research before jumping straight to the salon chair. Whether you consider angled or concave layers or go for round or convex layering, having layered hair can be both daunting and flattering. On the one hand, layered hair comes with lots of pros; for instance, layers make thin hair look thicker and thick hair heavy, easier to brush out, offer more movement to the hair, and frame your face to hide flaws. While on the other hand, layers require high maintenance, prolonged grow-out time, styling limitations, and extra inconvenience take a toll.