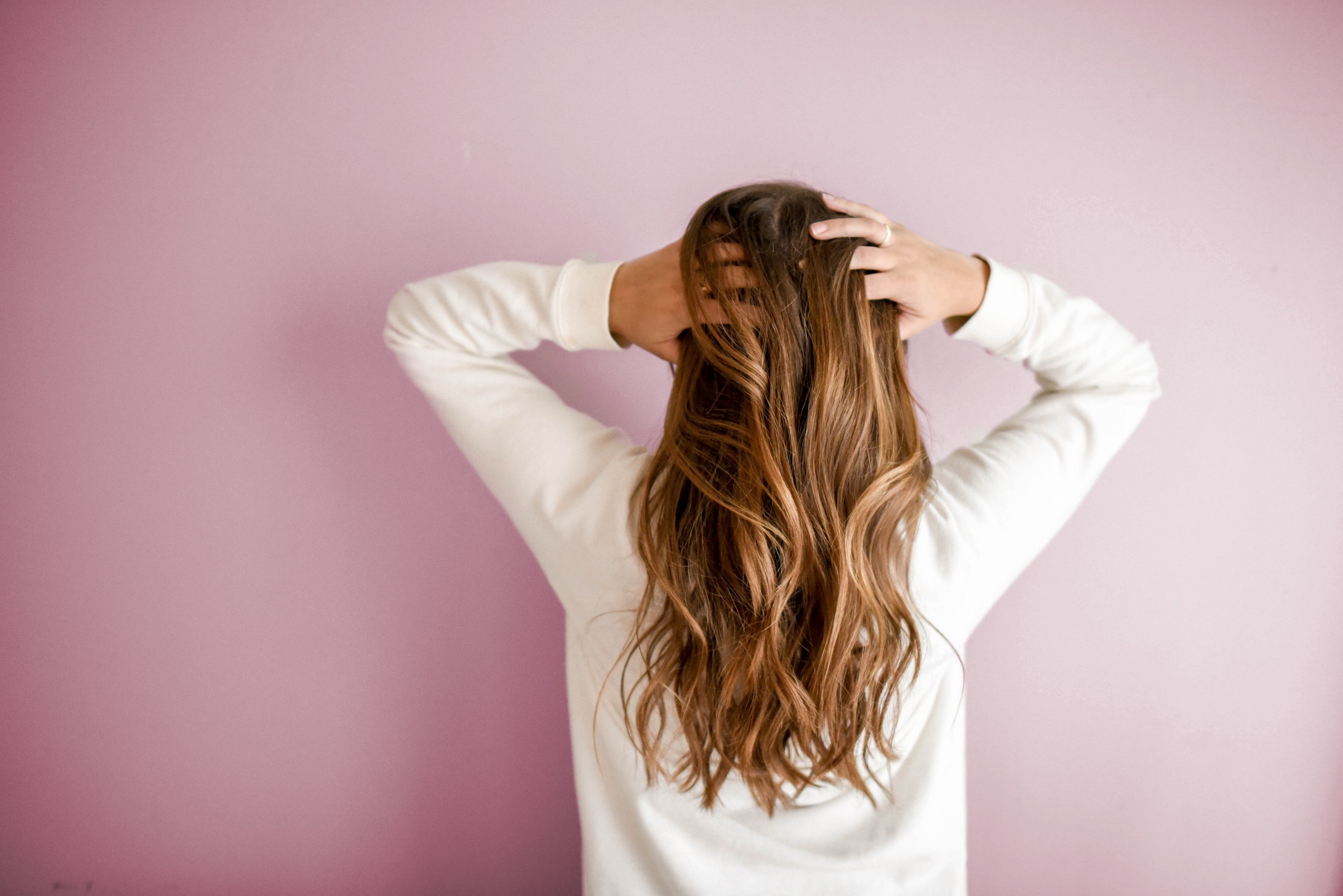 How To Blend Diva Divine Hair Extensions With Straight Hair
Long and healthy hair makes you cynosure of all eyes. Hair Extensions are possibly the easiest way to add volume, length, thickness, and sometimes color to your natural hair. But what if your hair looks like a messy affair even after installing your favorite human hair extensions? You would probably end up looking like the creepy 80's girl with mullet hair. Buying a great quality set of hair extensions does help ensure a seamless blend, but you may worsen the matter without knowing the correct installation technique. 
It goes without saying that the longer the hair is, the easier it gets to blend hair extensions with your hair. However, when it comes to short and thinner hair, Tape in extensions are a better deal. They lay flawlessly flat to your head and don't tug your natural hair, leaving them virtually undetectable. If you have straight hair, you're likely to put more focus on roots while fitting your extensions whereas if you've layered hair, your focus will remain on the end part of your hair. Keep on reading to unveil how to blend hair extensions to suit your hair type. 
Simple Techniques To Blend Hair Extensions With Different Straight Hair Styles
Simple Techniques To Blend Hair Extensions 
Blending Straight Hair With Extensions
Straight hair easily blends with hair extensions as they come straightened already. You need not take much pain in making them flawlessly blended with your clip in hair extensions. The roots of straight hair may act as a hurdle in the installation process, but with proper care and technique, you can get stunning results.
Hair Extension Blending Technique For Long Straight Hair
Kick off the extension installation process by dividing your hair into rows from the back of your neck to the front of your ears. Tease your hair working from back to front. Doing this will give instant body to your hair while helping you to hide extensions too. Now clip your set of human hair extensions and smooth over the top by gently brushing the upper part of your head. Brush your clip in hair extensions and hair together to blend them flawlessly. Add hair protectant spray to get the desired sleek look.
Hair Extension Blending Technique For Straight Hair Layers
A layered hairstyle is perfect for those aiming to give a great sense of hair movement and frame their face beautifully. But blending layered hair can feel frustrating. To integrate your natural layered locks with hair extensions, you can either put them as usual and trim their ends to match your layers or try creating new layers with hair extensions. To get this:
Start by parting the top layer of your hairline and tie it before making a snake braid with the remaining hair.

Pick the hair from the top left side and start creating a three-strand braid moving towards the right.

Add more hair to your braid from the row that heads back towards the left side.

Keep on doing this back and forth action to get to the nape of your neck.

Secure the leftover strands with the help of pins back into place.
This way, you have created shelves to secure your hair extensions onto that, thereby offering you a seamless look matching layer. 
Hair Extension Blending Technique For Short Hair
When you have short hair, you need more coverage and volume. The best way to camouflage extensions is to blend them with your short hair to make them look like layers. Ensure that your hair is about four inches long to get the best grip from your clip-ins. It will enable you to have some hair on the top layer, which helps cover the clips and appear natural.  Secure the clips in a way that lays flat against your head. Better to leave about an inch of space to avoid giving yourself a headache. The primary benefit of attaching the bottom part first is that you'll always have layers to hide the mess if you mess up at this point. Evenly divide your hair and keep on adding more rows of clip-ins. Ensure you use a steady hand to continue installing the extensions correctly.
Pro Tip: Leave some layers of hair on the top and sides to blend the human hair extensions and hide the visible clips. 
Know The Amount of Extensions You Need In The Process
Know The Amount of Extensions You Need In The Process
Whether you have thick or thin hair or long or short hair, you need to buy the proper amount of extensions to get heavenly hair in an instant. The perfect one-and-done solution to fuller and thicker hair is to purchase hair extensions of superior quality and enough quantity. If you've layered hair, buy two sets of clip-in extensions for yourself. Use the second set for short hair to get the perfect layers.  If you've mid-length hair, you can consider buying one set of Clip in hair extensions of 14"  and the other of 18" or 20". Though the size and quantity of extensions entirely depend on what length you're aiming for, either way, the more you have them, the better will be the outcome.
Finishing Touch For The Perfect Smooth Hair
Finishing Touch For The Perfect Smooth Hair
It's vital to keep your hair extensions smooth and tangle-free. Adding moisturizing and nourishing spray to your hair accessory kit can help protect extensions against wear and tear. You can use serum or argan oil (if you have split ends) to seamlessly blend obstinate strands into long hair. Always remember to apply hair care products a little away from the roots; otherwise, your hair will appear greasy. When using oil or serum to your hair, start putting products on the midshaft and gradually brush fingers down towards the roots. 
The Bottom Line
Hair extensions are a great way to get those envious long and shiny locks. Buying quality hair extensions isn't the done deal. What's even more important is to make them blend naturally with your hair. It only needs to follow these thumb rules to have a natural blend so that no one will ever know your secret that you are wearing them.