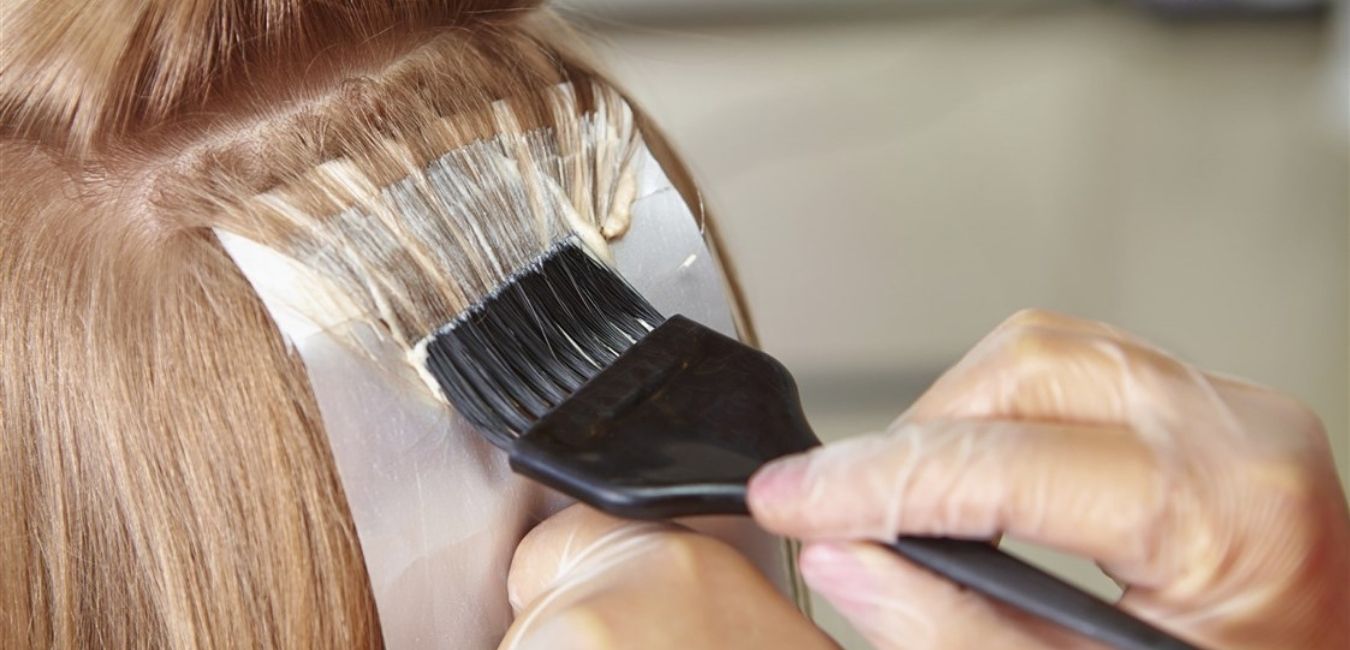 7 Most Common Questions About Hair Highlights
Highlights are multicolored streaks with a contrasting base color. A stripe, often known as a highlight in the hair, is created by coloring out tiny strips of hair.
The colored sections are then covered with foils, so the dye does not dry out or come in contact with the base color. 
There are various techniques for dyeing your hair, and highlights are a popular choice. The purpose of highlights is to imitate the impact of the sun on your hair. Who wouldn't want the flawless, gleaming, sun-kissed look? Highlights do just that without worrying about sun damage. No one wants damaged hair in the pursuit of beautiful, voluminous, trendy hair.
Take a look at the 7 most common questions about hair highlights and the different types of highlights.
7 Most Common Questions About Hair Highlights 
Check out these 7 burning questions about highlights
Highlights are perfect for women who are looking to upgrade their hair game. Hair highlighting raises a slew of queries and misunderstandings. We have answered 7 of the most frequently asked questions concerning hair highlights.
Check these questions out if you are thinking about getting highlights or hair streaks done. 
1. How Long Do Highlights Last? 
Although hair growth rate differs from person to person, highlights last up to three months and need to be retouched every four to eight weeks. 
Can Highlights Be Removed?
Yes, highlights can be removed with two methods; bleaching or coloring the highlighted strands. 
Coloring your highlights with hair color is the simplest way to get rid of highlights. Make sure to choose a hue that complements your skin tone. When the color fades, you'll need to reapply it.
Will The Color Fade With Every Wash?
Washing your hair less frequently will help retain the color. Switch to dry shampoos instead of washing your colored mane. Violet shampoos are the best way to keep your highlights from becoming brassy. 
Make sure you wait at least 48 hours before washing your hair after getting highlights done, so the color penetrates the hair follicles. 
Can You Swim With Highlights?
You can swim with highlights, but ensure that you wait a week. Following hair treatments, your hair becomes dry and prone to breakage, and swimming in chlorinated water causes chemical reactions that cause your hair color to fade or change its hue.
Pro Tip: Dampen your hair with tap water before dipping in the pool and put  
on a deep conditioner after swimming. 
2. How Long Does The Process Take?
The highlighting process can take between 2-4 hours, depending on your hair type, length, and what type of highlights you are getting. 
The duration of getting highlights also depends from salon to salon, so be sure to carve out a few hours for your highlight appointment. 
3. Are Highlights Bad For You?
All hair treatments that include chemicals and bleach are bad for your hair. The damage depends on the number of highlights and whether your highlight colors are subtle or strong. 
Highlight colors like platinum blonde damage your hair by removing hair pigments because of the bleach. Clip-in Hilites' are safer and better alternatives to highlights because your hair won't be bleached or color-treated. 
4. What's The Difference Between Foil And Cap Technique?
The foil technique entails the colorist weaving sections of hair together and taking alternative strands from each section before laying them over the foil. 
The color is then applied using a brush, and the foil is folded to prevent the color from drying. Foils are great because they allow the precise placement of highlights. This technique is gentle on the hair and causes minimal irritation to the scalp and edges. 
With the cap technique, the colorist will apply highlights using a perforated cap over the head. The colorist will then use a hook tool to pull strands of hair through the cap. The strands are then colored to achieve the desired look. 
For a subtle look, your colorist will pull a few strands through the cap, and chunky strands will be dyed for a dramatic look. 
So, regardless of which technique you ask, you will get the same vivid, beautifully spread highlights all over your head. 
5. Are Highlights Different From Lowlights?
Highlights are the perfect way to enrich and enhance your natural color. Highlight colors are a few shades lighter than your natural hair hue.
The colors range from lighter brown hues to blonde for brunettes, and for blonde-haired women, the highlight colors range from bright blonde to platinum. Highlights are done to brighten your base color or to add depth and movement. 
In lowlights, darker shades are applied throughout your hair. This coloring procedure provides depth and contrast to the hair, making it ideal for women with fine hair who want their locks to appear thicker.
Lowlights are perfect for women with light brown or blonde hair and do not work for dark hair colors. 
Colored clip-in streaks come in various colors and will help you achieve both highlights and lowlights looks. Clip-in Hair Streaks do not cause damage to your hair and can be installed and removed within seconds.
6. Is Highlight Better Than Full Color?
Full color is the process of either darkening or lightening your entire natural hair, provides a one-dimensional look, and can be done at home. Dyeing is ideal for women with short hair, and remember that you will need to re-dye after four to eight weeks.
As mentioned earlier, highlights add depth and volume to your hair. Highlights last up to three months, and they come in various styles, including balayage and chunking.
Hair highlights are popular because you get unlimited styling options and provide a fuller look. Compared to full color, which can be done at home, highlights are expensive. 
So, if you are looking for a one-dimensional color, then the full-color process is better, and if you want multi-toned colors, then you should choose highlights. 
7. Are Highlights Permanent?
Highlights are not permanent; rather, they are semi-permanent since the colored hair streaks fade as your hair grows. The colorful strands, on the other hand, are permanent because they have been bleached.
Different Types Of Highlights 
When it comes to highlights, there are numerous options, and some of the most popular highlights that are currently on-trend are included here. 
Full Highlights
Blonde full highlights
A full highlight is a process of highlighting all the sections of your hair. A full highlight offers a dramatic and multidimensional look. 
With a full highlight, you will achieve a consistent and full look. 
Partial Highlights 
Partial highlights in blonde
As the name suggests, partial highlights only cover specific sections of your hair. This type of highlight provides texture and depth to the hair. 
Dimensional Highlights 
Add depth to your hair with contrasting colors
Dimensional highlights add dimension throughout the hair with contrasting lighter and darker shades. This type of highlight can be achieved through balayage, color melting, and ombre coloring techniques. 
Babylights 
Experiment with sun-kissed hairstyles with babylights
Babylights offer a subtle sun-kissed and natural look. Babylights are ideal for women with thin hair and are applied by coloring small sections of hair. 
Peekaboo Highlights 
Peekaboo Highlights 
Peekaboo highlights are done inside of your hair. With peekaboo highlights, you can choose from a variety of colors, including bright, vibrant hues.

And there you have it, the seven most common questions surrounding hair highlights. Diva Divine offers Clip-In Hilites in numerous colors that won't damage your hair while you flaunt stunning highlight hairstyles. So, get your hands on highlights of your choice and stay abreast of the latest fashion sense with Diva Divine!