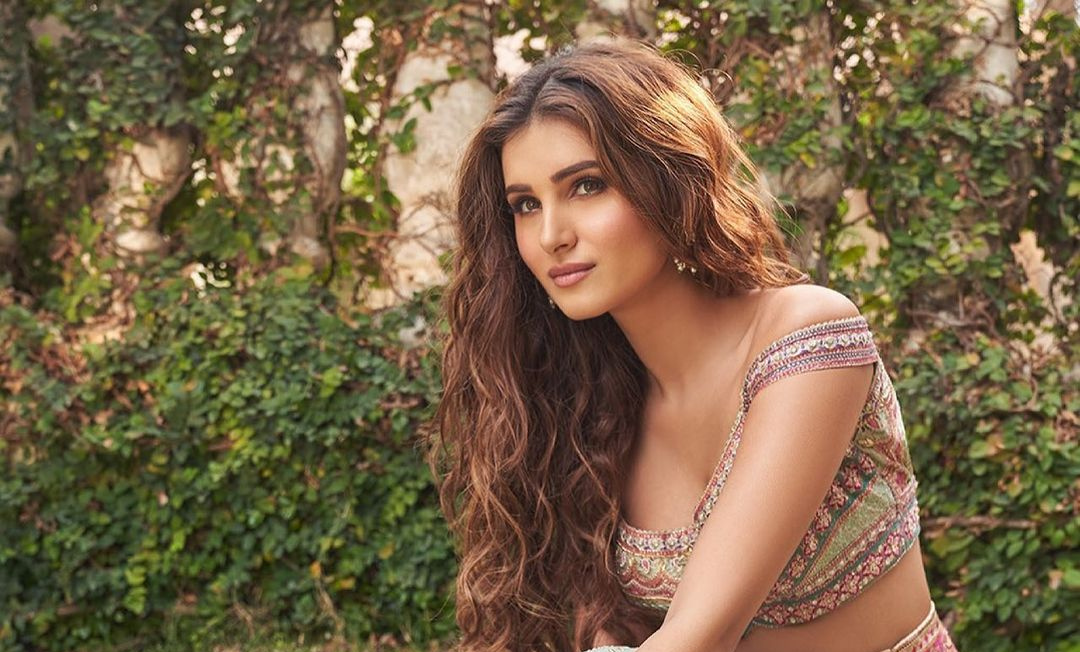 Fool-Proof Hairstyles With Diva Divine Hair Extensions And Wigs
Did you know that changing your hairstyle is as simple as using hair extensions or a lace front wig? Human hair extensions and wigs are quite convenient since they allow you to get the desired style in a matter of minutes.
Everyone likes to change their look, and we believe it is critical to style your mane in a way that accentuates and refreshes your look without seeing your hairdresser. That's why our collection of virgin hair extensions and wigs are the best tools to flaunt gorgeous, fool-proof hairstyles in style.
Scroll down to discover the hairstyles now!
Beautiful Beach Waves With Clip-In Extensions
Effortless and voluminous beach waves with Diva Divine extensions
Nothing screams beautiful hair like a voluminous beach waves hairstyle with Diva Divine Clip-In Extensions. The hairdo adds volume to your mane and instantly transforms it. Master the exciting and messy beach waves hairstyle in no time with our clip-ins!
Another factor contributing to the hairstyle's appeal is that it works well with medium and long hair. There are several methods for making beautiful, messy beach waves. You can get the ideal voluminous beach waves in no time using a curler.
Sonam Kapoor's Side-Parted Curly Style
Side-parted curls for days
As the heat drops, it's time to integrate the big hairstyle with spiraling curls. You can see most of the celebs sporting this look for a fun and casual brunch often. The side part accentuates your facial features, while the curls make the hairstyle bigger and better.
Side part and curl Diva Divine's lace front wig using a small barrel curler. Spritz heat protectant and start a few inches away from the roots and curl until you reach the ends.
Pro Tip: Use a bit of French Argan Oil from our Hair Care Essentails to give your curls a bit of luster and oomph!
The Modern Half-Up, Half-Down With Clip-Ins
Elevate your half-up game with clip-in extensions!
Who said a half-up, half-down hairstyle needs to be in a ponytail? This modern half-up, half-down hairstyle is easily achievable with a set of our 10 Piece Clip-In Set. There are no intricate designs; in fact, the hairstyle is so simple and stunning that it should be a crime!
Install the 10 Piece Clip-In Set and create a crisscross to achieve that half-up, half-down style. Use a curler to create loose and defined spirals. Pair this stunning style with a traditional or a modern dress with embroideries. 
It is a fool-proof hairstyle that will make you the center of attention regardless of the event!
A Bold Bouffant Ponytail Style
Bold, breathtaking, and beautiful
Well, there's nothing more chic and more breathtaking than a bouffant ponytail hairstyle. If you're afraid about not being able to achieve the style with your natural hair, don't be; we've got you covered. Our Clip-In Ponytail is the perfect tool to flaunt this bouffant ponytail style. You will achieve a ton of volume, and you can choose from our hair extension color palette.
The two clips and the comb provide a firm hold, and you can heat-style our virgin hair ponytail to recreate the gorgeous waves in the picture above.
Center-part your hair and backcomb your hair with a paddle brush. Gather and tie it into a ponytail and install our Clip-In Ponytail Extension for that added thickness and length, of course. To complete the look, grab your curling wand and create gorgeous waves.
Shoulder-Length Flirty Waves Hairstyle
Flirty and chic
Are you looking for a simple, easy-to-achieve hairstyle to make you stand out? Well, look no further than this shoulder-length flirty waves hairstyle. The waves have just enough volume and won't outshine your make-up or your 'fit.
The subtle side part adds a free-spirited and flirty vibe, and if you pair the look with a bright dress, you will be hard to miss! It is the perfect hairstyle to sport with our Ear-To-Ear Volumizer– you will get the perfect coverage and volume in one hairpiece!
The Old Bollywood S-Waves
The timeless hairstyle
This S-wave hairstyle pays homage to vintage Bollywood, and the gorgeous hairdo has attracted many celebrity fans.
Use our 6 Clip-In Hair Extension to recreate the classic hairstyle. The key is to choose a subtle side part and tuck one side behind your ear. 
The timeless hairstyle looks breathtaking with an off-shoulder gown, and keep the accessories to a minimum to let the hair shine.
Intricate Bun Hairstyle With Ponytail Extension
Casual, chic, and relaxed bun hairstyle
Our ponytail extension allows you to flaunt several hairstyles, including this gorgeous and intricate bun hairstyle. It is the perfect look you can sport for work and even a laid-back casual outing with your friends. Wear this intricate bun hairstyle to achieve an edgy and feminine style. This bun with a ponytail extension illustrates that you don't need pricey hair accessories to steal the look.
Pair the look with a comfy, oversized sweater or something traditional, and watch the gorgeous bun transform your appearance and boost your confidence!
Hair extensions and wigs allow you to elevate your appearance at any moment! Alternate between different styles to keep your extensions and wigs looking fresh.
Begin customizing your hair right now with our virgin hair extensions and wigs.