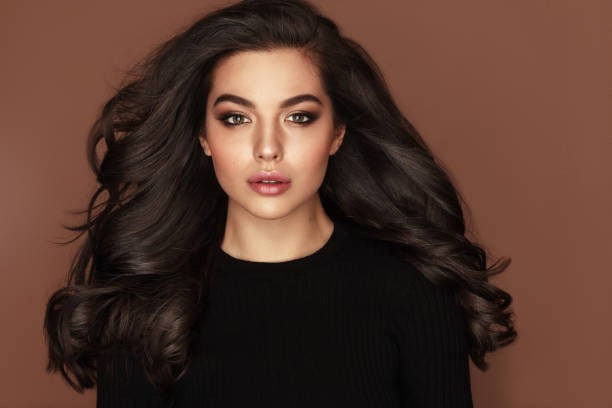 Reasons Why Tape-In Hair Extensions Are the Best for Summer
Summer is the best season for beach parties, holidays, swimming, outdoor activities, and camping. As a result, most people choose light clothing and footwear to keep their body temperature cool. Now, let's talk about your hair for summer days.  Choosing an appropriate hair extension for a specific season and occasion can be overwhelming since many options are available in the market. You might probably go with the most trendy one, but you should understand that all Hair Extensions don't work the same in all seasons.

For summer, tape-in hair extensions are considered the best. Beat summer's heat and humidity with tape-in hair extensions. They are great because the polyurethane keeps it secured and does not weigh down your hair. They are the easiest way to mellow out! So, keep tape-in hair extensions in your closet to use this summer.
What are Tape-In Hair Extensions?
                                                                        Tape hair extensions
As the name suggests, they come with pre-taped wefts that are typically made of medical-grade adhesive. Like other hair extensions, they are made of real human hair, Remy hair, and synthetic fiber. 100% Remy human hair is the best option for a natural look and feel. Since the hair is collected from a single donor, cuticles are arranged in the same direction. This is why Remy human hair extensions are tangle-free.
Six reasons why tape-ins are the best for summer
Tape-in hair extensions are considered the best for summer by many hair extension experts and users. These six reasons will make you believe why they are the best hair extensions for this season:
Easy to use

And Remove
                                       Tape Hair Extensions Easy To Apply
It takes about an hour to wear tape extensions, and that's for a whole head. The hair is attached to inch-long super sticky strips. Small patches of natural hair are sandwiched between two of these strips after the stylist peels off the adhesive cover. It might seem simple enough, but the positioning is crucial to achieve a polished finish, so leave it to a professional stylist. Removing them is even quicker; it may take only about half an hour. The tape bonds are soaked in a solution that loosens the adhesive; then the extensions are gently removed. After that, what you need is a shampoo to wash away the solution completely.
Blends in easily

                                                                                    They blend in easily with natural hair
Remy human hair extensions are ideal for enhancing the elegance of your hair in summer. Invisibility is particularly important when wearing hair extensions during this season. Tapes are undetectable, and they blend seamlessly with your hair because the tape lays flat on the head. We don't always get time to style our hair while going out. If you are wearing tape extensions, then you don't have to worry about your hair. These hair extensions are undetectable even if they are wet or dry.
Comfortable and lightweight
They are much lighter than clip-in and other hair extensions because they aren't as bulky as them. Therefore, tape-ins are ideal for summer and ensure a high level of comfort in hot weather. You can wear them all day long to achieve various hairstyle without any discomfort. The tapes are typically lightweight and do not put much weight on your scalp, and they amplify your look. They are the perfect option during summer because they ensure that your hair is moisturized without putting much weight. The lightweight feature also guarantees that the extension doesn't pull your hair.
They are water and sweat-resistant
                                                                  They are water and sweat-resistant
Tape hair extensions are suitable for summer and outdoor activities. You can do any physical exercise and fun activities without losing the appeal of your amazing hair. When the temperature and humidity increase, your extension will not even flinch! Although you can't stop sweating in summer, tape extensions can withstand the sweat, as they are sweatproof!
Another problem with summer is unpredictable precipitation. It starts pouring rain and hail at any moment. So, it would be a mess if you are wearing other extensions, but with tape extensions, you don't have to worry about your hair. Regardless of the weather, be it sunshine or rain, they still retain their perfect luster.
You can use it throughout the summer
Tape-in hair extensions can last up to three months, exactly the whole summer months (June, July, and August). You can cut down the number of salon visits by using them. Tape-ins will take just one visit to a salon, right before the summer season, and then it will stay secured on your head for all summer days.
Easy to maintain
                                                                         They are low-maintenance
Tape-in hair extensions are easy to maintain; seriously, there is nothing to do for three months once you wear them! Honestly, some people even forget that they have extensions on their heads. However, the low maintenance only applies to a high-quality human hair extension. To enjoy your summer days without tending to your hair, you will need a high-quality human hair extension. Since the extension is worn daily (even when you sleep), they will easily deteriorate if the quality is poor. So, use higher-quality brands when purchasing tape extensions; they do not shed or tangle.
You Can Reuse Them
Tape-in hair extensions can be worn several times a year. Remove the tape, clean the hair extension, replace the tape, and wear it again. However, keep in mind that reusing it is only possible if the tape-in extension is of high quality. Low quality extensions tend to tangle and break when used for a few weeks.
Conclusion: Tape-in hair extensions are widely recommended during summer for several reasons. Since an extension needs little maintenance, it allows you to be free and participate in outdoor activities without worrying about your hair. However, high quality is the key in terms of the extension's durability and comfort.  Although tape-in extensions are the best for summer, you will have a tough time maintaining low-quality ones. So, always choose a higher quality tape-in hair extension for summer.