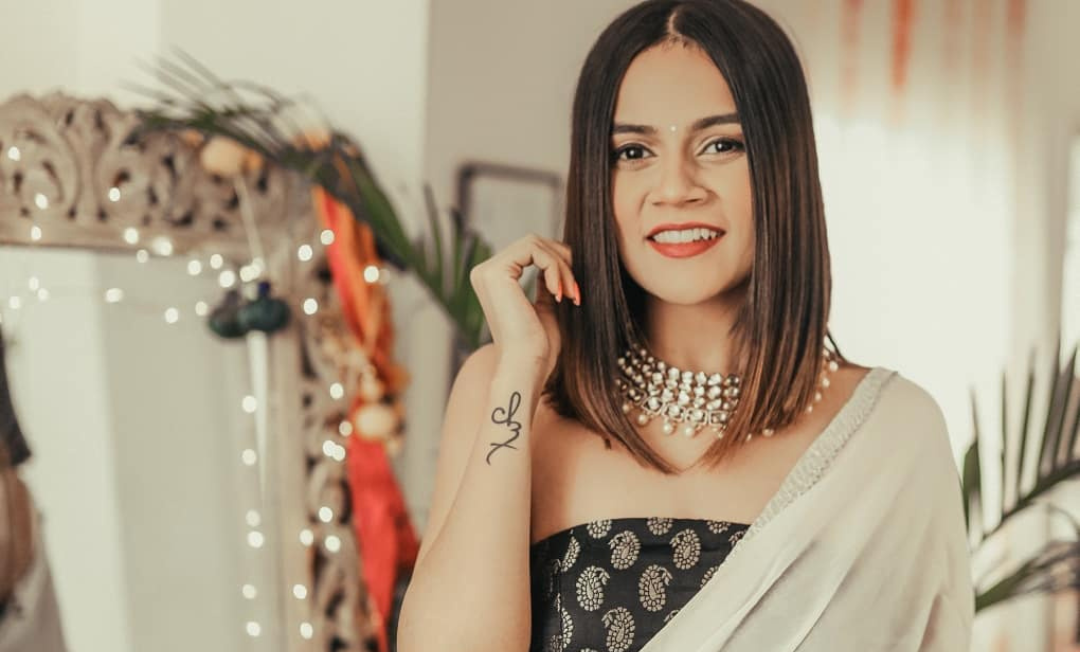 Recreate These 10 Komal Pandey Looks With Diva Divine Extensions
Komal Pandey is an Indian influencer, fashion blogger, and YouTuber with a combined following of over 2.85 million! With her unique styling ability, she slays everything from hair and makeup to groundbreaking clothing! Komal's clothes and hairstyles captivate everyone.
The fashion blogger has made a name for herself as the most sought-after influencer on social media and even received the award for being the most stylish blogger in 2016. So, let's dive into the top 10 hairstyles sported by the fashion icon Komal Pandey, which you can easily recreate with Diva Divine Hair Extensions!
Hairstyles By Komal Pandey with Diva Divine Extensions
#1  Sophisticated Shoulder-Length Ombre Hairstyle
The shoulder-length ombre style
The first on our list is this center-parted shoulder-length hairstyle Komal wore with a hint of blonde ombre. The hairstyle alone is simple and exudes elegance, but it looks even better with the lace bralette and high-waisted trousers with a matt-toned blazer, as seen in the picture.
You can flaunt this shoulder-length style with Diva Divine's Tapered 10 Piece Clip-In Set in one of their blonde tones. The 10 piece offers a ton of volume and you can even heat-style to add your twist to the style.
#2  Face-FramingTendrils
Face-framing curly tendrils
The bob hairstyle icon went for an updo with face-framing tendrils, and we are here for it! The fresh up-do and the face-framing curls frame her face so elegantly, and Komal's makeup ties the entire look together. Recreating Komal's hairstyle has never been easier! Use Fringe With Side Bangs and use a curler to create stylish tendrils as seen in the picture!
#3 Inverted Bob Hairstyle With One Side Tucked
The inverted bob style
The one-side tucked inverted bob is another spectacular hairstyle donned by everybody's favorite influencer! The hairstyle is so chic and simple that you can wear it with western, ethnic outfits, or a blend of both.
Highlight your hair to add glitz and pizzazz to your Komal Panday-inspired style. Alternatively, try light brown or blonde Clip-In Highlights for Sunday brunches to complement your look!
#4 The Pulled-Back Bun Style
The sleek bun hairstyle
As much as we love cascading hairstyles, there's something charming about a neat pulled-back bun hairstyle. This sleek bun hairstyle is fantastic for everyday use, but if you're going to a formal occasion, add a lovely flower to the bun. Contour your face, accentuate your eyes and finish this beautiful hairstyle with lipstick. Use a bun or Clip-In Ponytail Extension to achieve immense volume and show up looking like the most popular Fashion Icon!
Must Buys For You!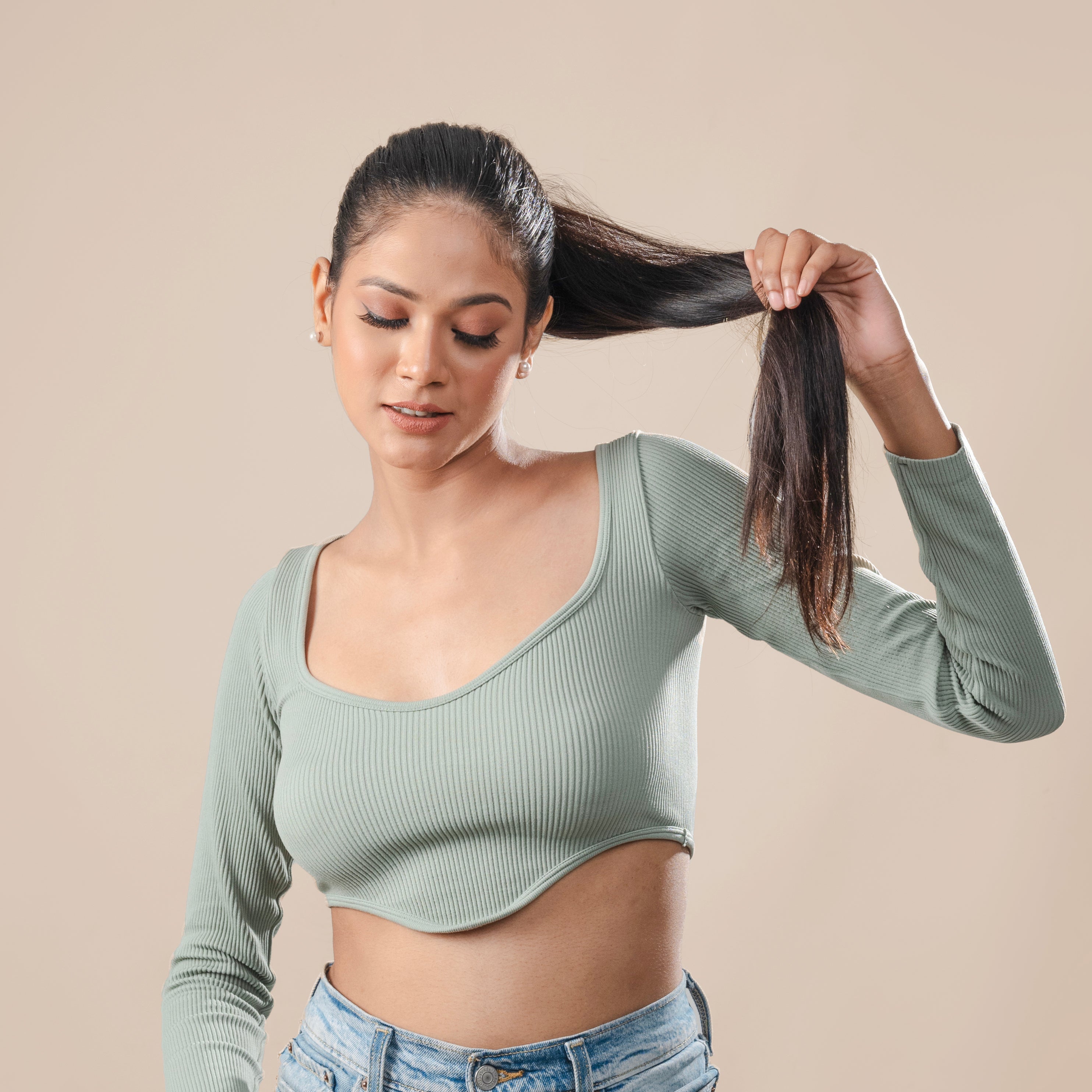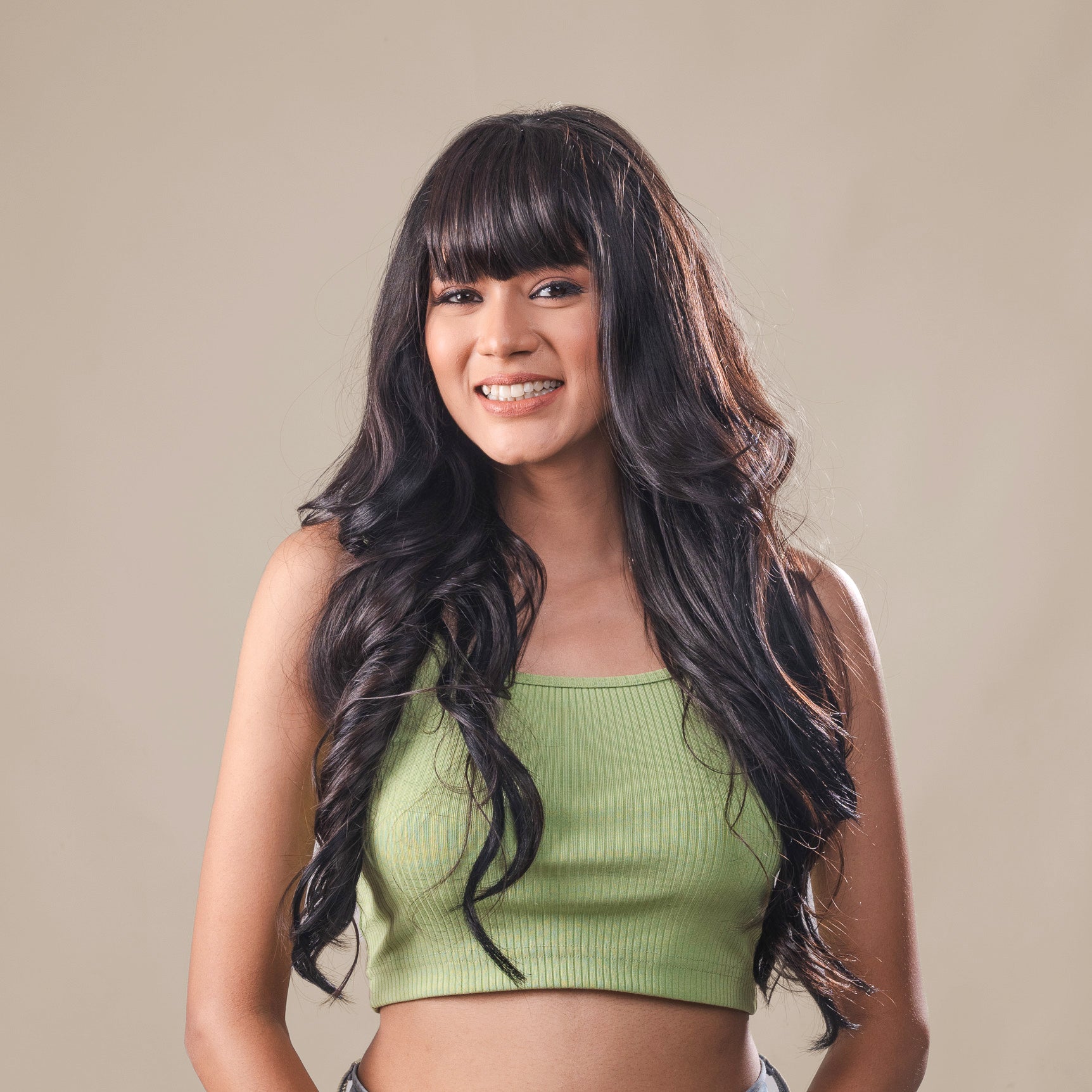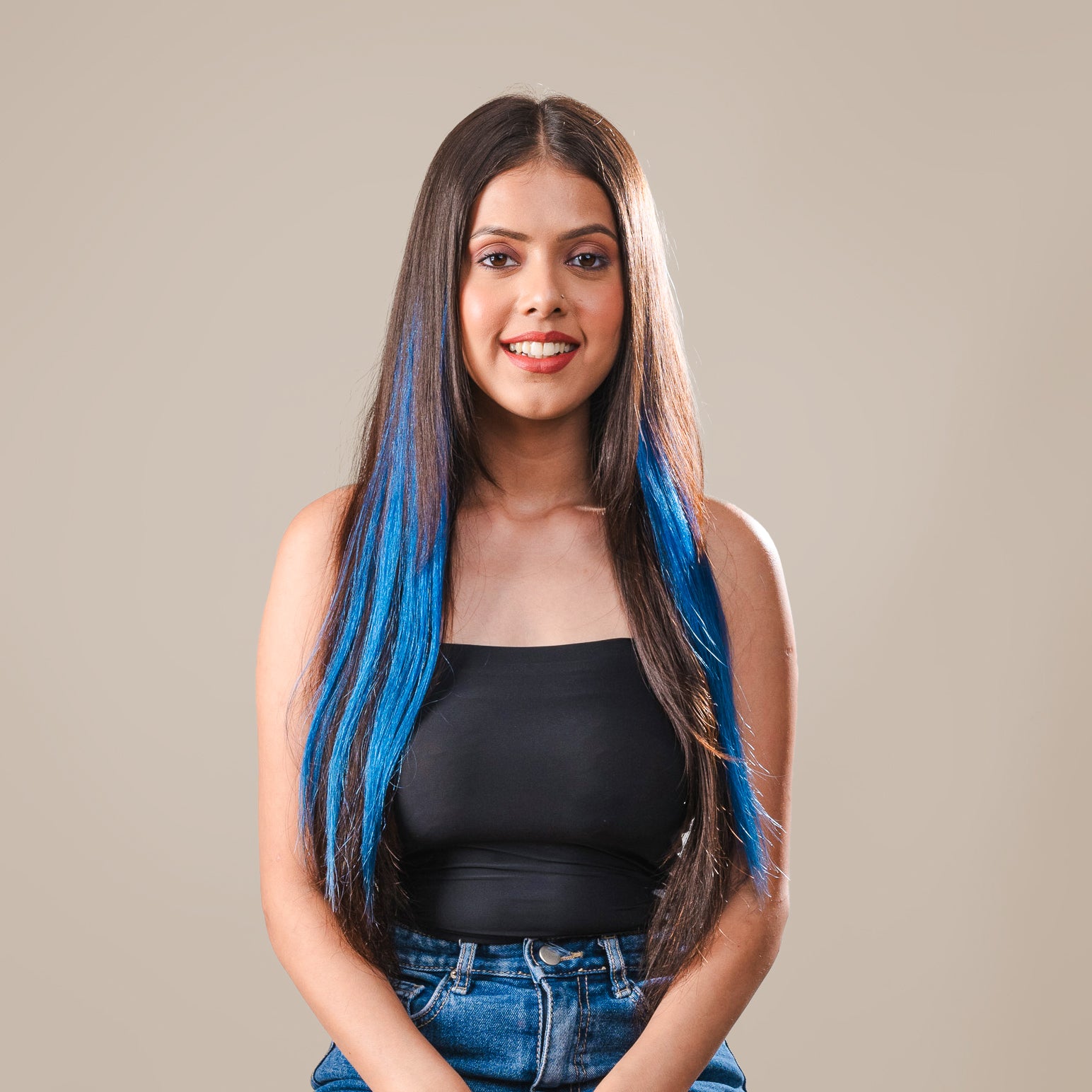 #5 Long Layered Hairstyle With Bangs
Long layered hairstyle with bangs
This long layered hairstyle with bangs is a beautiful hairstyle with light brown hair color. You can recreate this hairstyle using Classic Clip-In Fringe by Diva Divine if you don't want to commit to bangs. It is a great low-maintenance hairstyle ideal for work or while building your brand!
#6 The Pinned Bob Hairstyle
A classy and elegant hairstyle
Komal Pandey demonstrates that bob-length hair, like long hair, can be done in various ways. The center-parted and pinned bob hairstyle provides a youthful and elegant appearance. It's the ideal summer hairstyle since it keeps all of your hair out of your face.
The hairstyle goes great with numerous outfits like a long sleeve crop top, statement-making earrings for a night out, a mini dress with high heels, or as shown here with a floral summerish saree for your brunch date!
To maintain the chic and simple appeal, use Diva Divine's 5-Clip Ear-To-Ear Volumizer to make your pinned style stand out! You can choose from a number of colors and lengths for a seamless result.
#7 Long Braided Ponytail Style
Long braided ponytail
If you are looking for some hair and outfit inspo for a formal event that will take everyone's breath away, this is it! No wonder she was titled Cosmo's Best Fashion Influencer! Just look at how beautiful the hairstyle is and how she has played with hair accessories to accentuate the overall look.
This is another instance where she strayed from her iconic bob hairstyles and went for something different. The sleek and polished base and the long braided ponytail are accessorized with flowers and jewelry. You can easily recreate this long ponytail hairstyle using the best Clip-In Ponytail Hair Extension from Diva Divine. the extension will help add length and volume to your hairstyle and you can install it in a jiffy!
Best Diva Divine Products To Buy:
#8 The Slicked-Back Wet Hairstyle
Fresh-faced makeup and wet hairstyle
Next on our list is the sultry silked-back wet hairstyle sported by Komal Pandey a few months ago. Her slicked-back hairstyle radiates an ultra-lux vibe with a hint of chic thanks to her minimal makeup and mustard-colored co-ord set.
Whether you are out for a business meeting or heading out for a light meal with your friends, this ensemble is a phenomenal option for you! Just recreate this look with a Lady Top-Flower Cloth Construction hairpiece. The unit adds incredible volume and blends seamlessly with natural hair. You can even get it professionally customized by Diva Divine's team of experts.
#9 Baby Bangs And Flipped Bob Hairstyle
Baby bangs
If you are unsure how to step up your hair game for your next event, consider this baby bangs and flipped bob hairstyle by Komal– it is just too pretty to pass! The bangs, makeup, and the flower make for a refreshing look, and we cannot stop fawning over it!
Komal looks breathtakingly stunning, and the bangs add a bit of character to her hairstyle. You don't even need to commit to the fringe life! Get Diva's Classic Fringe to achieve this look and accessorize it your way!
#10 The Short Curly Hairstyle
Short, sultry, and curly
This alluring short curly hairstyle by Komal Pandey is a great choice for a night out. The curled strands add dimension and a bit of volume while the bangs frame her face.
Install the 6-Clip Hair Extension to recreate this look and curl the extension. Choose high-waisted flare pants and a crop top, and drape your jacket over your shoulder for the perfect casual meets echelon look!
Conclusion
These are 10 Komal Panday hairstyles you can recreate with Diva Divine Hair Extensions. You can wear all the hairstyles above with traditional and western outfits for any occasion and outing! With Clip-In Hilites, Bangs, Ponytail Extensions to Lady Tops, you can easily recreate all of the aforementioned hairstyles at home.
So don't miss a chance and create your own version of these hairstyles inspired by Komal Pandey with Diva Divine hair extensions and wigs for women to slay your next party/event!