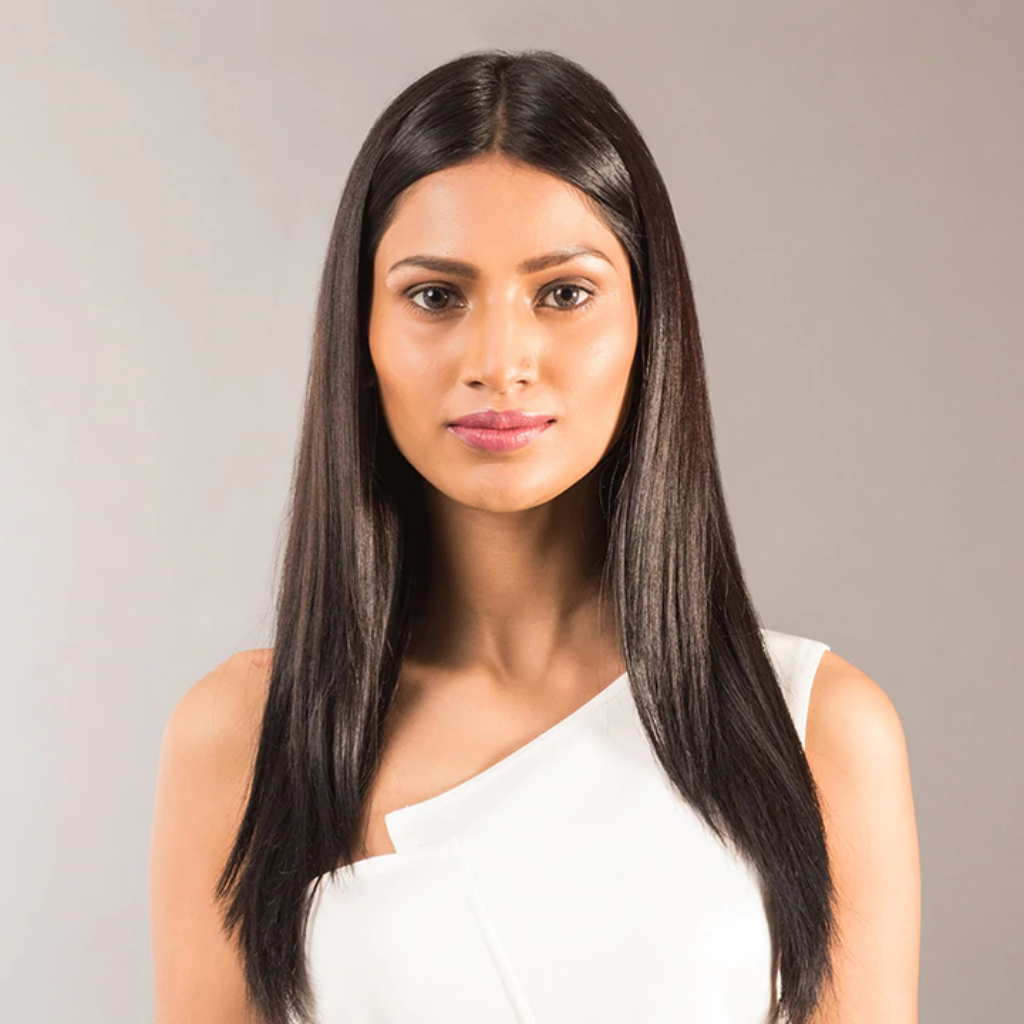 Why Should You Revive your Look with Human Hair Toppers ?
Hair toppers are now creating a buzz in the hair market. It has proven to remain a favorite among many women who wish to change their look instantly, disguise baldness, or add volume to thinning hair. But, contemplating their popularity, what exactly are hair toppers?
Diva Divine Most Selling Hair Toppers
[product]invisible-parting-topper,lady-top-monofilament-5x5,4x4-topper[/product]
Many individuals confuse hair toppers with wigs or extensions. A hair topper is a hairpiece that covers only the front/top/crown of the head. It is also known as a half-wig, top piece, or wiglet. Human hair toppers are the greatest type of hair toppers. They are made of 100% human hair, can be styled, dyed, washed, and are easy to install.
It's no surprise that it has managed to get a seat, and we will tell you why it deserves to remain with the following benefits.
#1 Natural Appearance
Human Hair Topper For Natural Look
Human hair toppers behave the same way as human hair does. Hair toppers can disguise bald spots (if you have any) and add volume and length to your hair, even if you don't have any. Human hair topper is made to blend in with your natural hair and give you a natural appearance.
#2 Lightweight
Clip-in Human Hair Toppers
Many women prefer a hair topper since it is lighter and easier to wear. While toppers are available in various volume levels, colors, and styles, they are a pleasant alternative to a full wig. It's convenient because it doesn't take up much room in your handbag either.
#3 Convenient
Hair Toppers Easy Installation & Removal
Hair toppers are simple to wear & care for. Human hair toppers are made to blend in with your natural hair, so you won't need to use a wig cap or go through any more processes beyond a simple clip-and-go. You can use heat styling tools to produce curls & waves or color your hair to your heart's desire.
#4 Protective
Easy Parting With Human Hair Toppers
A hair topper will protect your natural hair while promoting growth. These hair toppers are worn on your head and prevent your natural hair from tangling or pulling. Finely handmade caps from silk, lace, and other lightweight fabrics for a breathable solution that enables your scalp to chill. You can use hair toppers to keep your hair protected while it grows.
Many people assume that hair toppers are only used to conceal baldness, but this is an outdated notion. The latest bad-boy in the hair industry is the human hair toppers, who are beating every hairpiece out of the ring, or should we say the HAIR-RING?
Where Can We Get The Best Human Hair Toppers?
Diva Divine has been India's leading hair shop since 2008, selling a carefully curated collection of high-grade hair toppers made of 100 percent Remy human hair & many other hair pieces. They provide a wide range of best-in-class hair types, styles, colors, and cap texture combinations. You'll find the perfect hairpiece for your hair type, needs, and lifestyle, or get one customized at Diva Divine.
Here are the top 2 human hair toppers from Diva Divine:
#1. Invisible Parting Topper:
The Diva Divine invisible parting topper features a Swiss lace basis and a free parting that efficiently covers the required area. It's simple to use, and you may section your hair the way you desire. It includes 5 clips to keep your hair in place while enabling you to move freely.
#2. Lady Top Head Topper:
The Diva divine lady top-monofilament human hair topper adds instant volume to your hair while completely blending in. Because it is handmade, the base melds well with the scalp, giving it a natural appearance. This hair topper is easy to apply and remove, saving you a lot of time. You may color or style it.
Conclusion
Diva Divine is a renowned manufacturer of high-quality human hair toppers, purchasing your hair topper from them is an excellent investment. Visit the diva divine for the most comprehensive selection of human hair toppers and other hair items.