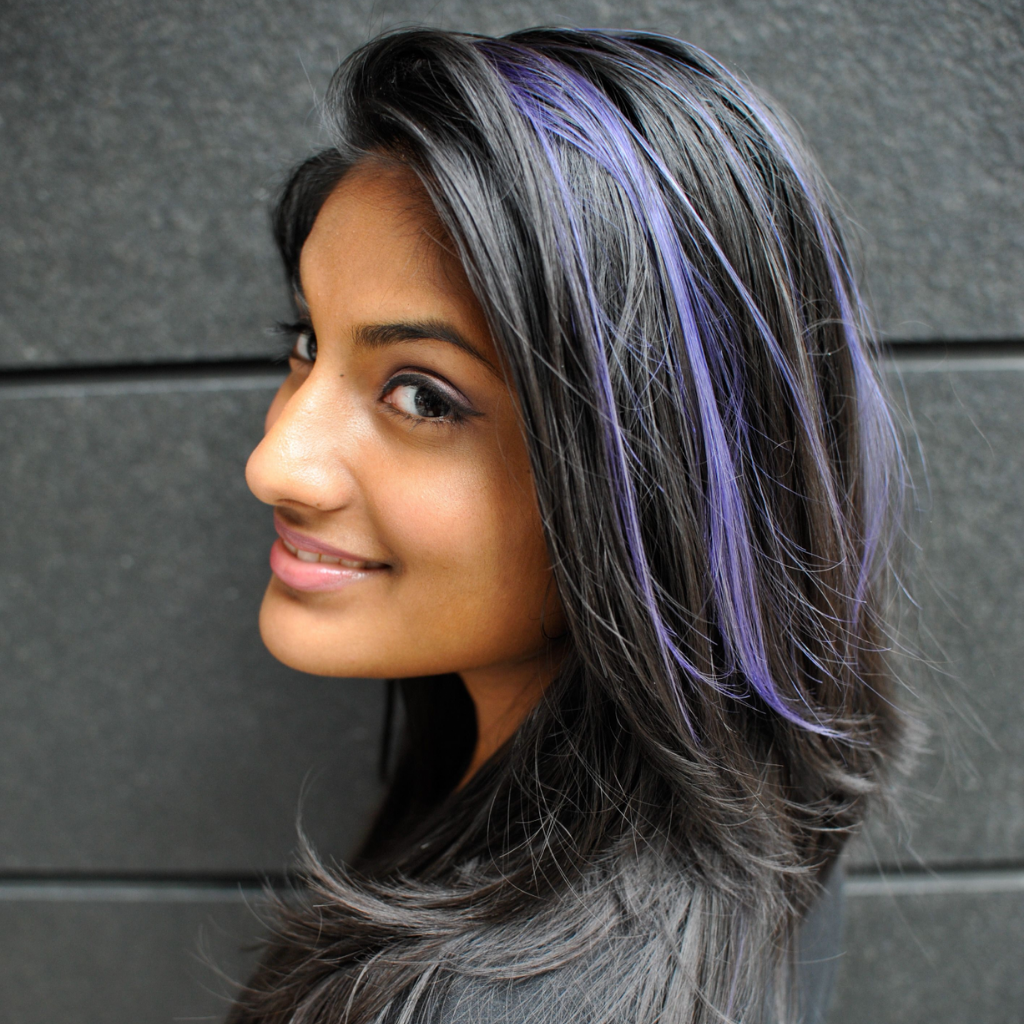 Why Clip-in Hilites Are The Most Loved Extensions By Indian Women?
Hair color highlights bring out your cheekbones and narrow your face, in addition to making you the center of attention.Through highlights, you will achieve depth and volume to your hair.
They are a terrific way for you to get started with colors. Ladies of all ages are getting highlights to add a tinge of color. However, dyeing your luscious natural hair is detrimental, and damages are irreversible!
When you use bleaches and dyes, the chemicals cause your hair to lose luster and become brittle. Yikes! That being said, there is an alternative solution that is damage-free; colored hair extensions!
Colored clip-in extensions are all the rage right now, and if you look closely, you will notice even your favorite celebs are wearing them. So, continue reading to learn why colored hair extensions are the best alternative.
#1 No Damage And Commitment Free
Damage-free colored hair extensions
Colored extensions, different forms, and clip-ins are the most popular ones! If you wear colored clip-in hair extensions, you don't need to worry about damaging your hair at all.
You will also love the ability to install and remove your colored hair extensions as and when you'd like.You can go from one look to another in seconds with colored clip-ins!
#2 Colored Extensions Boost Confidence
Your hair plays a big role in how you feel, and when you look good, you feel good. Colored extensions boost your confidence instantly while adding length and volume to your hair.
#3 Colored Hair Extensions Are Easy To Style
Easy to style and install
When it comes to colored hair extensions, you should always go with 100% human hair. With colored extensions, you can use heat styling tools to create the perfect look.
You can even get extra sleep because styling colored extensions are easy! And installing colored extensions is pain-free, and you can blend them seamlessly with your natural hair!
Diva Divine Most Selling Products
[product]clip-n-go-hilities,5-clip-ear-to-ear-volumizer,luxe-10-piece-clip-in-set-straight-160g[/product]
#4 Endless Hairstyles With Colored Extensions
Endless styling options
Want to change your hairstyle to kill the monotony without altering your gorgeous hair? You can achieve numerous chic hairstyles with colored hair extensions.
Since you have the option to wear multiple extensions at once, you will never have a dull moment with them! You can install the extensions near the temple to frame your face or place them throughout to experiment with different looks.
#5 Multiple Options To Choose From
Whether you want to represent the bright Holi colors on your hair or experiment with hues, you can find colored hair extensions in multiple colors, lengths, and even textures!
You can get colored hair extensions that will make you glow with numerous options!
#6 Colored Hair Extensions Are Easy To Maintain
As you know, taking care of color-treated hair is demanding and strenuous. You need to use specific hair care products to maintain the color, get it retouched as your hair grows, and do everything in your power to prevent your hair from the inevitable damage.
With colored hair extensions, you don't need to worry about all that. You won't even have to spend a penny because it's that easy to care for colored extensions. You can continue the same routine which you follow for your colored extensions. Plus, you only need to wash your extensions once every 20 wears.
#7 Colored Hair Extensions Last Longer
If you choose colored human hair extensions, then you can rest assured that these beautiful pieces will last you for a very long time.
Dyeing your hair is not only harmful and damaging, but it will also begin to look haggard as your natural hair grows. But with clip-in colored extensions, it is not an issue.
Conclusion
As mentioned earlier, the extensions are free of damage and commitment; why wait any longer? Get the most beautiful collection of colored human hair extensions and make jaws drop with every style!
You can visit one of Diva Divine's hair store or shop for colored hair extensions online. Their Hilites are easy to install, blend, and style as they are made with 100% human hair!