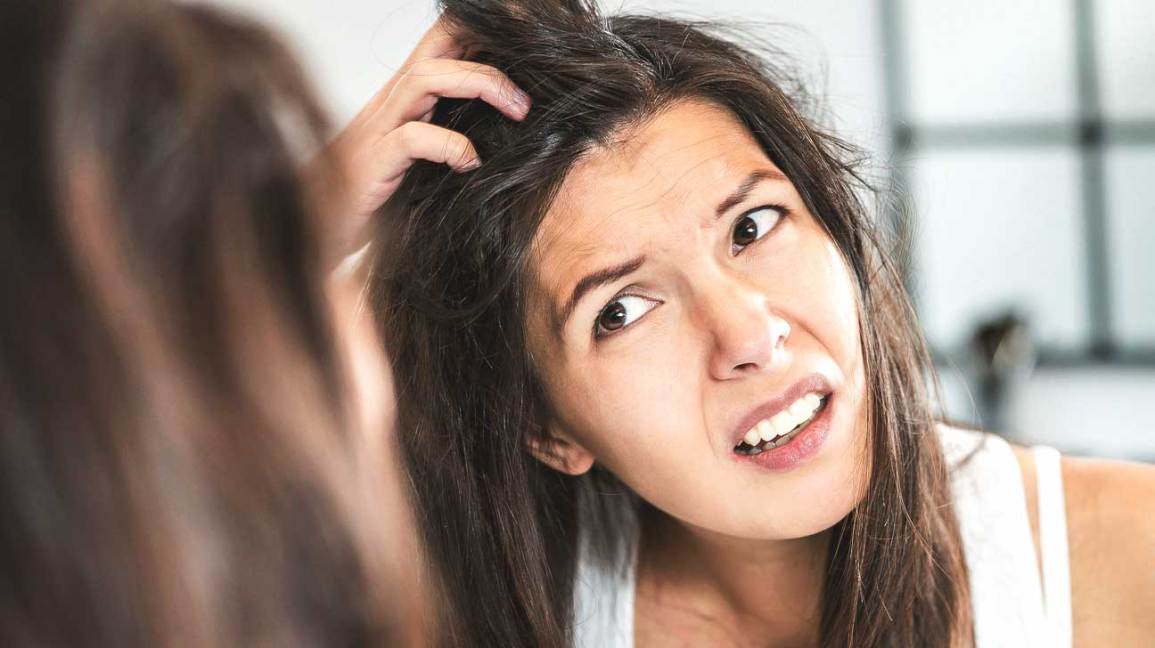 The Synthetic Hair Nightmare! What You Need To Know
Synthetic hair is exactly what its name suggests. Synthetic hair are made from polymer-based artificial fibers designed to look and feel as natural as human hair. And if you're looking for convenience, synthetic hair is right for you. However, It's safe to say that synthetic hair comes second to virgin human hair. 
Managing, styling, and maintaining synthetic hair healthy and flourishing can be challenging. Previously, Synthetic hair extensions had a bad reputation for damaging the scalp and natural hair. Synthetic hair looks unnatural and plastic, and it is difficult to blend them with your hair, making you look odd.
Why Should You Defy Synthetic Hair
#1. Determining The Quality Of Synthetic Hair Is Difficult 
Determining synthetic hair quality is impossible
Determining the quality of synthetic hair is practically impossible.The only thing to go by is the synthetic hair price but don't let that tempt you into making hasty purchase decisions. When it comes to human hair, the quality and kind of hair used are very apparent. Such attributes do not apply to synthetic hair. 
#2. Damage Your Hair And Skin 
Low-quality synthetic fibers can ruin your best hair days
Synthetic hair is made up of plastic fibers that are designed to look like real hair strands. What's more? The materials manufacturers use to make these hair in the first place are a thing to consider. The most common materials used are monofilament fibers, acrylic, and polyester, and these materials can be of varying quality. But the real danger lies in low-grade materials, which can cause severe damage to your scalp and hair.
Studies show that these low-quality materials can inflict irritation to your skin and cause cancer. Sounds terrifying, right? Wigs and extensions come into direct contact with your scalp and skin! They're all over your face and neck. And we don't think it's healthy to have such low-quality materials around these or any other areas. 
#3. Synthetic Hair is Inflammable 
Synthetic Hair is Inflammable
The worst part of synthetic hair is yet to be revealed. Synthetic hair is highly flammable and non-resistant to heat. If you're a woman who relies on heat styling tools for transforming your look, we highly recommend using human hair wigs and extensions. Consider what might happen if your synthetic extensions (which are blended with your natural hair) melt ! You might lose all of your hair or have to cut it to get rid of that burnt mess.
If you aren't convinced yet, we recommend using the best synthetic hair that withstands heat tools to a certain extent. Ensure that you apply a heat protectant to shield your hair from thermal damages. However, not using hot tools is the safest bet to style your hair, since heat is one of the major factors that cause hair nightmares. 
#4. Can Cause Scalp Irritation
 Synthetic hair is a no-no for sensitive scalp
Here's a hot take: the skin on the scalp is super sensitive! Why? Because, unlike other areas of the body, hair completely covers it and protects it from external agents. Many girls get rashes and irritation from using a strong shampoo, so imagine what low-quality synthetic materials can do. Avoid wearing synthetic extensions or wigs if you have a sensitive scalp.
#5. Can Lead to Bacterial and Fungal Growth
Can Lead to Bacterial and Fungal Growth
Synthetic extensions, particularly wigs, are less breathable than virgin human hair extensions. The scalp eventually becomes extremely warm and moist - causing adverse effects like bacterial and fungal infections. Not to mention the dirt that accumulates as a result of all the sweating. Since synthetic wigs cover the entire top of your head, you are highly likely to catch these inflections happen
#6. Synthetic Hair Tangles Easily 
Combating hair tangles with synthetic hair is difficult
If your natural tresses entangle with hair extensions, the only option is to cut the hair. And that is  something you don't want to go through. So, to avoid all of the risks associated with synthetic hair, invest in high-quality human hair extensions or wigs and treat yourself with the best look.
How To Care For Synthetic Hair?
Keep your synthetic hair flawless
Besides the more clear yet major synthetic hair nightmares, synthetic hair has made significant progress in recent years. Synthetic hair is much more affordable and the quickest way to install and remove hair extensions. The best part about synthetic hair is that, unlike human hair, it is weather resistant. What's most important is to get in a good hair care routine to ensure your synthetic hair lasts for a good amount of time without damaging your natural hair and scalp.
A good cleansing routine can help extend the life of your synthetic hair. Here are a few tips that you can use to make your synthetic hair last as long as possible.
#1. Keep Your Synthetic Hair Clean 

Use a sulfate and alcohol free shampoo
Normally, we would lather, rinse, and wash our hair to keep it clean. On the other hand, synthetic hair has different properties than human hair and calls for different hair care treatments. It is recommended to use a shampoo designed specifically for synthetic hair or else you can also use shampoos designed for cleaning synthetic wigs on your hair extensions. If you can't find a shampoo for synthetic hair, a mild shampoo will do the job.
#2. Use A Wide-Toothed Comb To Remove Tangles
      Treat your hair gently 
A comb with wide teeth will not snap hair as much as a comb with smaller teeth will. Gently comb the tangles out from the tip and work your way up to the roots. This will put as little strain on your synthetic hair and scalp as possible. It doesn't matter how often you brush your hair as long as you're gentle with it. However, we recommend brushing your hair in the morning, before going to bed, and before and after washing.
#3. Deep-Conditioning Treatment 
Deep-Conditioning Treatment 
Deep conditioning your synthetic hair is an essential part of your hair care routine because it keeps it hydrated and lustrous. It's fine to skip shampooing your hair for a few days, but you should never skip the conditioner. To put this practice into effect, establish a weekly deep-conditioning routine for your hair. 
Conditioners are labeled by type. So the front of the bottle will say moisturizing, volumizing, or detangling. Make sure you purchase a detangling conditioner to add some sheen while keeping it tangle-free.  
#4. Bin Your Heat Styling Tools

Avoid heat styling tools on synthetic hair
Using too much heat on synthetic hair can lead to thermal damage. They can brittle and develop frizzy hair. No matter how many conditioning treatments you use, you can never repair them once the extensions are damaged. If you use tools to treat your hair, make sure you use them correctly.  
The Bottom Line
Synthetic hair is one of the most prevalent types of hair extensions and wigs today. Although they are subjected to various factors causing hair damage, you can combat it by developing a good hair care routine. Follow these tried-and-true tips to keep bad synthetic hair days at bay. Now that you know how to care for synthetic hair extensions and wigs, set forth and get the best out of your synthetic hair.