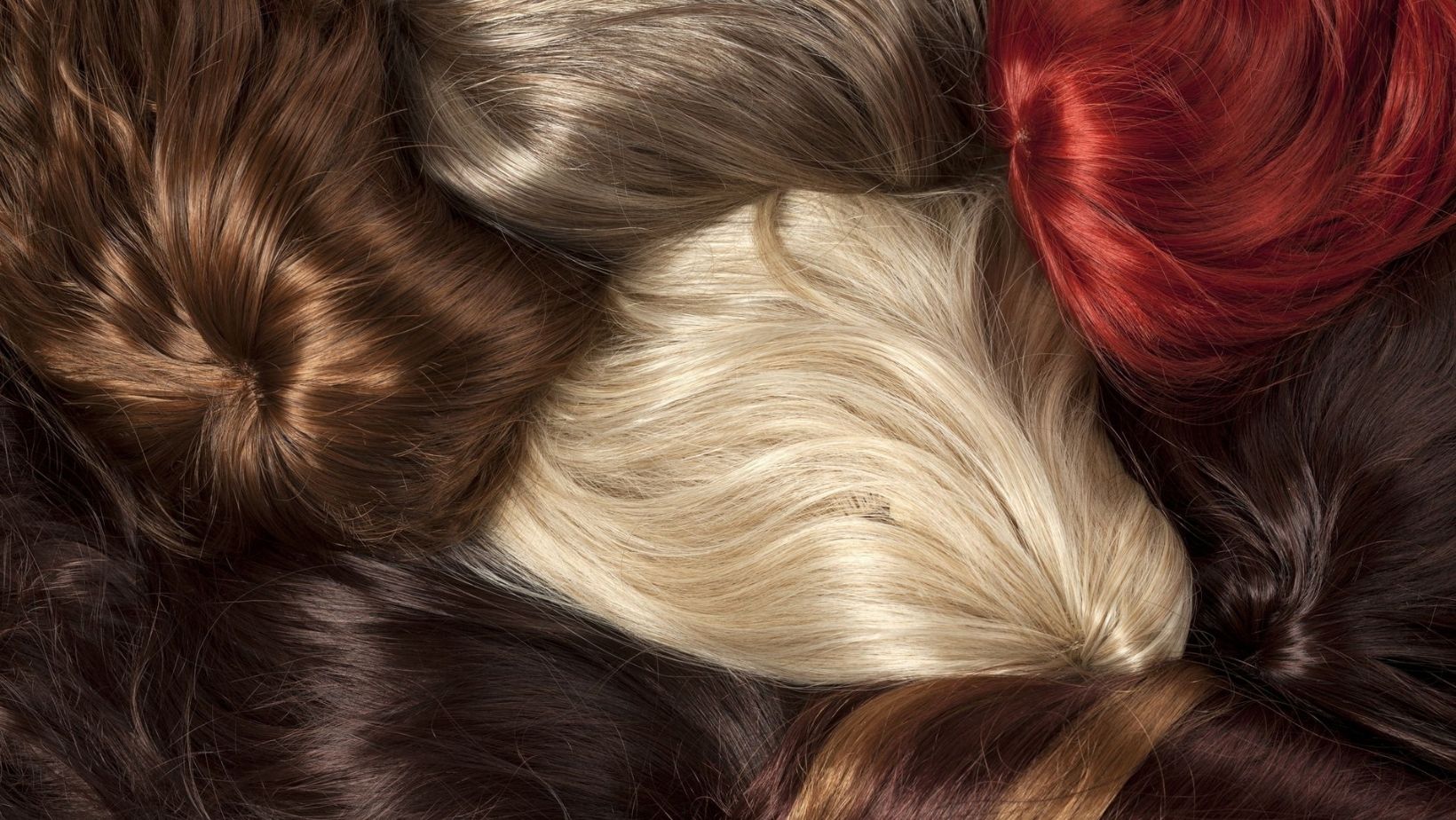 Things to Consider Before Buying Hair Toppers
There are different types of wigs; however, they all have the same purpose- to hide thinning hair and add length and volume to it. Women often get frustrated while looking for hair toppers since they come in many names, shapes, and sizes. Shopping for the best hair toppers might make you feel like a lost pirate in search of buried treasures. Firstly, let's understand hair toppers:
What Are Hair Toppers?
Fundamental Benefits Of Hair Toppers
Hair toppers are used to cover bald areas or thinning hair. They also aid in enhancing hair volume and concealing fine hair. Toppers for the crown and top of the head are fantastic for enhancing coverage. They blend well with your natural hair while they allow you to flaunt your own. The best human hair toppers will have the same tone and texture as your natural hair.
You may pick from a wide range of hair toppers in a variety of tones, textures, and sizes, and you can easily clip them without any additional cost or expert assistance.
Many factors must be considered before you buy a topper. Here are some:
Don't Sleep With Your Topper On
Remove Your Topper Before Going To Sleep
Hair toppers are completely harmless to your natural hair; however, they should not be worn while sleeping; this is because they will reduce stress on your natural hair and promote healthy hair.
Every woman wants to buy the best human hair toppers. For this, be cautious since low-quality Hair Clips and toppers might hurt your hair and scalp. It truly does. Poor quality hair clips and parts are common in low-quality hair toppers, causing your hair and scalp to be strained, tugged, and damaged. If hair clip-ins aren't removed while they're not in use, they might cause a headache.
Installation & Styling
Visible Benefit Of The Best Human Hair Toppers
Clipping in a hair topper is simple and quick, and you don't need an expert's help to accomplish it. The topper holds your hair in place if you clip it near to your hair roots. If you style the hair topper the same way as the rest of your hair, it will blend with it naturally. 
Trying it on a mannequin head is the best way to have it styled exactly the way you want it.
Hair should be sprinkled with water, carefully combed through, and dried. Hair may be curled or straightened as desired, and it can be clipped on your head to style as you would like.
Diva Divine is the place for the best human hair topper in India. It has provided step-by-step instructions for various hair kinds. Check it out here.
The Topper Should Cover The Desired Area
The Topper Should Cover The Desired Area
When looking for a topper, one of the most critical factors to consider is coverage. 
Examine the area where you are losing hair and check if the size of the selected topper can cover it.
Texture & Hair Type
Texture & Hair Type
When choosing the best human hair toppers, you should always consider your hair texture and type. For the most authentic look, seek a hair topper with a texture suitable to your hair. 
This is important as there are synthetic and human hair toppers available in the market. While Synthetic Toppers cannot be styled, you can easily heat-style human hair toppers the way you want. Diva Divine's hair toppers can be heat-styled to achieve the texture of your natural hair while they seamlessly blend with it.
Matching Hair Color
The more your hair topper matches your hair color, the more natural it will appear. You can contact a professional hairstylist to help you get the perfect color match for your human hair topper.
Overall Effectiveness
It is important to get high-quality hair toppers to achieve a realistic appearance and last long. It might be difficult to determine if a topper is of good quality. 
To ensure that you acquire a high-quality topper, shop from reputable wig retailers like Diva Divine; they have the best human hair toppers created by the experts.
So ladies, consider the above pointers while you choose your favorite hair topper. These will help you find the perfect hair topper! Here are some tips for you if you are looking to buy a hair topper online:
Finding The Best Human Hair Toppers Online
Get Your Topper From The Comfort Of Your Own Home
Keep the following things in mind while selecting human hair toppers online. However, it's always best to pay a visit to the store if you want to check out more options first-hand. Here are some tips you can consider:
Check The Length And Size Of Your Topper
Before you buy a topper online, make sure you are checking its length and size. It is important to do so, as companies offer a variety of lengths and sizes, and picking the wrong one will only increase your waiting time due to returns and exchanges.
Buy From A Trustworthy Website
Pick your hair topper from a trustworthy website. Many fake websites deliver low-quality toppers at sky-high prices. Diva Divine offers premium quality human hair toppers that blend well with your hair and are cost-effective.
Here are some advantages of buying hair toppers online:
Advantages Of Buying Hair Toppers Online
Diva Divine Your Go-To Store For Hair Toppers
More Alternatives
Because the internet is a vast space, there are naturally many more options to pick from when buying human hair toppers online. This enables you to locate what you're looking for rather than settle for "what is offered."
Quality Products At Discounted Prices
The online market doesn't only offer you quality products but introduces handsome discounts that prove to be big-time money savers! Keep looking for discounts while shopping for hair toppers.
Shop from the Comfort of Your Own Home
Shopping from home can save you a lot of travel time and expenses, while a range of quality Extensions are delivered right at your doorstep.
Shop At Your Pace
When you shop online, there is no pressure to buy, so you can move at your own pace and take your time to find the perfect human hair topper.
Do Your Research
Shopping online allows you to conduct your research and determine the sort of topper you require, as well as compare different options.
Ease of Repurchasing 
Because you know exactly what kind, brand, and color topper you bought when you buy online, re-purchasing is as simple as it gets.
Conclusion
Hair toppers can give you the most natural look if they are of good quality and made of human hair. Diva Divine offers you Quality Hair Toppers, hair extensions, and wigs both offline and online for your convenience. Check out the website and pick your favorite topper right away!