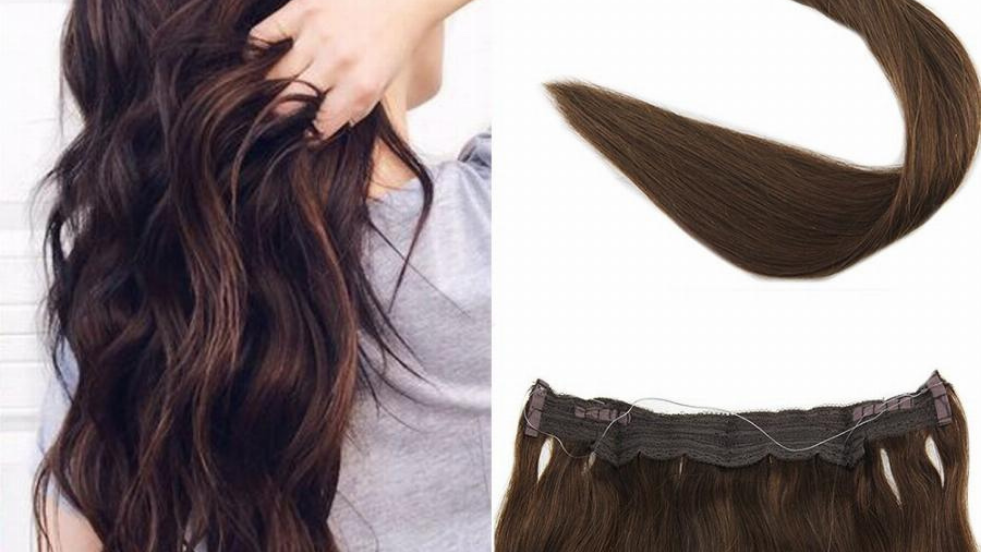 Why Clip-In Extensions Are The Right Choice
Ladies and gents, we all know how tough it is to keep your hair long and healthy. Clip-In Hair extensions, fortunately, can help us overcome that problem in a matter of minutes.
Clip-in extensions are unquestionably the most popular because they make care and maintenance so much easier. The durability and instant hair transformations are two of the many reasons why Clip-ins are so popular.
So, if you've been cautious on whether or not to buy a pair of clip-in hair extensions, this blog will give you the confidence you need to make the best decision!
Key Features of Clip-In Hair Extensions
1. Conceals Hair Issues
There are many reasons why we change our appearance or require new trends. That's where clip-in hair extensions come in handy. Clip-ins are can easily cover up hair issues.
Do you have hair loss, or is your hair growing out? Clip-in hair extensions can help you obtain long hair again without interfering with hair growth. Need to fix a terrible haircut? Clip-in extensions can easily conceal it.
2. Live Life in Color
Do you want to change your look with highlights without fully committing to the look and damaging your hair? The answer is clip-in hair extensions.
Clip-in hair extensions allow you to experiment with your hair without sacrificing the hair quality. There are clip-ins available in almost any color. You can easily switch the hair color to your mood.
3.Instant Voluminous Tresses
Clip-in extensions will help you regain the hair volume you want. Say goodbye to thinning hair with clip-in extensions. You can add instant hair volume for everyday use or just for special occasions with clip-ins.

Must Buy Clip In Hair Extensions
[product]10-piece-clip-in-set,luxe-10-piece-clip-in-set-straight-160g,6-clip-partial-wig-1b[/product]
4. Low Maintenance & High Effect
With clip-in extensions, you can skip visiting salons for having your extensions moved, re-done, and so on.
Keep your clip-ins in the hair extension storage bag when not in use, and then clip them in when you want to take your hair to the next level in only a few seconds!
Premium clip-in extensions will last 6+ months with proper maintenance. While they are an investment, they are well worth it because you will get so much usage from each pair!
5. Clip-Ins are Damage Free
Types and application procedures are important when it comes to hair extensions. Some extensions can cause hair damage but not clip-ins. Clip-in hair extensions are incredibly popular because they cause no damage to your hair. Clip-ins are lightweight because you simply clip them on like regular hair clips.
Since you can easily take out the clip-ins, the amount of tugging and strain on the scalp is reduced. Rest certain that clip-in extensions will not detract from your natural hair but rather enhance it!
Conclusion
Clip-in hair extensions allow us to transform our look dramatically. It is a simple, quick, and safe approach to achieve long, thick hair in a matter of minutes.
This means you can just take the wefts and clip them into your hair without any additional cost, time, or professional assistance unless you wish. Clip-in extensions are the ideal answer for individuals who want thicker, longer hair right away, without the bother, long-term commitment, or high cost.
Curious to know where you can find the best clip-in extensions? Try Diva Divine.
Diva Divine has a diverse collection of clip-in hair extensions made entirely of human hair. These commitment-free extensions can easily last anywhere from 6 months to a year with proper care. Get your hands on Diva Divine's clip-on extensions right away!