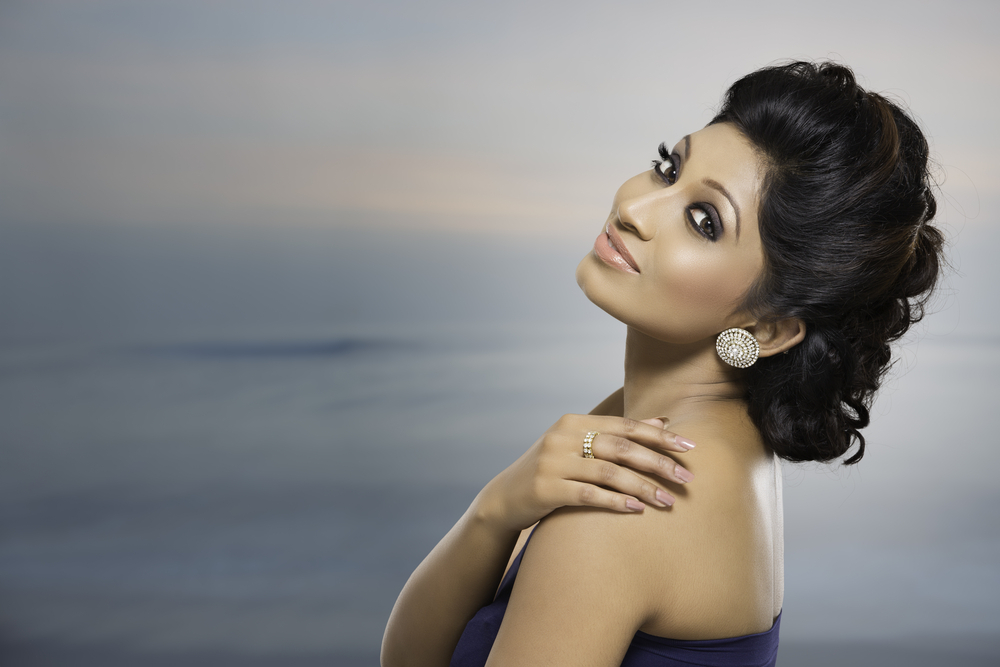 Beginners Guide: How To Select High-Quality Hair Wigs
Your hair is a crucial part of your identity. When you know your hair looks perfect, you feel beautiful and confident. In today's day and age, most women who follow fashion closely are obsessed with changing their appearances quite frequently. They may want to look playful one day and sober the next. What better way to look different than adorning yourself with different hairstyles using stunning Hair Wigs without damaging or altering your natural hair? Undeniably, there's no match to wigs! You can wear them for fun, fashion, convenience, or for medical reasons.
Whether you want to hide your receding hairline, thinning hair, and pattern baldness, wigs offer cutting edge, no surgery, and no drugs hair enhancing solution for everyone. Wigs are nearly indistinguishable in appearance. You probably do not know that even your neighbours and colleagues wear Human Hair Wigs. There is a broad spectrum of wigs available in the market that it gets challenging to narrow down styles and shortlist ones that will work perfectly for you.
Choosing a wig comes with various options: lace front, Synthetic, Human Hair wigs, Machine Made Wigs, and these options look overwhelming. You can pick wigs of different lengths, textures, styles, colours, and capsizes.
If you're unclear about selecting the best quality hair wigs, hop on and read along, as our beginners' guide will debunk all your confusions and myths related to wigs.
Learn Basics: Know Your Head Size & Face Shape

Before exploring wig styles and textures, it's essential to know your head size and face shape. Finding a wig that perfectly suits you may eat your time, but you can easily find a wig that will level up your style game and beauty regime with the proper guidance.
Head Size Matters
                                                           Measure Your Head Size To Confirm The Capsize
Wigs come in various sizes. To find that perfect wig, you need to know your head's circumference, which will help you determine the right size for other hair accessories like closures and bundles. Measuring the head size is easy. Measure your head's circumference from your hairline's front, then along the backside of your neck, and behind the ears.
Note that wig size varies from brand to brand. You will find wig sizes starting from ultra-petite that lie in between 19-20 inches. The next wig size (commonly known as small-cap fitting) fit heads from 20 to 21 inches. Up next is the most commonly worn wig size that includes a head measuring 21 to 22.5 inches. The large size of wigs is for the head sizes with the circumference between 22.5 to 24 inches.
                                           Wigs Complementing Face Shape

Wigs help accentuate your appearance and highlight your natural features. Here are some general thumb rules that you must follow to buy a wig that enhances your face shape.
Tip # 1
If you have a round shape face, you can consider buying a short pixie wig or a layered short bob. These wigs fare best with round-shaped faces and highlight their collarbone.
Tip # 2
If you have a heart-shaped face, then you can consider buying a shoulder-length wig that has a swoop bang. Eyes framed with a swooping bang look fabulous on a heart-shaped face.
Tip # 3
If you have an oval-shaped face and short hair, you can consider buying a shaggy bob or a long bob wig. If you have long hair, you can buy a wig that holds layered curls or body waves.
Tip # 4
If you have a square-shaped face, then you must buy a wig that helps soften your jawline. For instance, a longer, angled bob with shoulder-length and subtle layers will work best for you.
Know The Wig Types
Once you get familiar with the different wig cover designs' different styles, you can quickly determine which one is best for you.
Human Hair wigs
                                                 Human Hair Wigs For Natural Look And Feel

Real/natural/human hair wigs are crafted from human hair that looks, smell, and feel just like your own hair. These wigs are more expensive compared to Synthetic Wigs as they look natural. You can restyle them much like your own hair after cleaning them. Human hair wigs can be styled as desired, and you can also apply colour or bleach to them. These wigs have a longer life span and could last up to a year.
Synthetic Hair Wigs
                                                          Cost Effective Wigs Allow For Versatility

Synthetic Hair Wigs are crafted from artificial fibers to deliver an entire look and feel similar to natural human hair. These wigs are economical and require little upkeep, and can still transform your appearance for good.
Animal Hair Wigs
                                                                   Durable, Long Lasting & Less Expensive Wigs
As the name suggests,
Animal hair wigs
typically use hairs of cows, goats, yaks, horses, buffalos, etc. Animal hair wigs are a perfect alternative to less expensive human hair wigs.
Traditional Cap Wigs
                                                 Reliable and Convenient Wig Option
These wigs do not have a hat per se but have a cap-like design made of lines on rows of hair wefts. You can find both Machine Made Wigs and hand-stitched weft caps or double weft hats.
Lace Front Wigs
                                                          Lightweight and Comfortable to wear
Lace front wigs offer a natural hairline look. These wigs have lace only at the front of the fraction of the unit and have a wide remainder wherein clips are sewed to hold the wig in place. 
Lace frontal wigs are bound to your skin using skin-safe adhesives or glue. These wigs are a little expensive than standard wigs but are worth investing in as they are a lot more durable than regular wigs.
Monofilament Wigs
                                                           Ideal Wigs For Sensitive Scalps

Monofilament wigs offer the illusion that your scalp naturally emerges from the hair. In these types of wigs, one monofilament is sewn, which once sewn cannot be reversed. Monofilament wigs are a little more expensive than standard wigs.
Pick Your Hair Grade Wisely
                                                         Perfect Wig Makes For Perfect Look


When shortlisting your wig, ensure to consider its composition and structuring. Wigs come in various variants of hair. You can choose from human hair, Remy human hair, synthetic hair, and heat-friendly synthetic hair. Let's have a quick look at them to know which one to choose in different situations.
Human Hair
Human Hair is very durable hair that offers the most natural look and feel. This hair can last over a year if maintained properly. This form of hair presents great styling versatility but requires more care after washing.
Premium & Remy Human Hair
Remy hair is the highest quality hair available in the market. This kind of hair tangles less as hair cuticles kept running in a uniform direction. It is unprocessed human hair that is very healthy, shiny, soft, and ultimately high in quality.
Synthetic Hair
Good quality synthetic hair offers an indistinguishable look, and it feels like human hair.
You cannot use hot tools on synthetic hair, and there's limited styling versatility. They are less durable than human hair and require little upkeep. You can quickly wear them right out of the box without worrying about them getting damaged.
Heat Friendly Synthetic Hair
As the name suggests, you can use hot tools on this kind of hair. Heat friendly synthetic hair can be more challenging to style than human hair, but it offers more styling versatility. You need to take special care of it to avoid tangling. It can last up to 3 months with proper care.
Embrace Your Style
                                                              Choose Wig Style As Per Your Skin Tone and Face shape
When it comes to finding a wig on a style basis, it becomes crucial to shortlist the one that perfectly suits your skin tone, face shape, and use. Wigs can be classified based on length and style. You can buy wigs for any length and style you want. Typically, you will find long, medium, and short hair wigs in the market. Long hair wigs carry hair that drops below the shoulders.

Medium hair wigs carry hair that drops down to the shoulders, and short hair wigs have hair that doesn't touch the shoulders. If you want to experiment with different hairstyles, then you can shortlist wigs on that basis also. You will find Bob style wig, Layered hair wig, Pixie hairstyle wig, Shag hairstyle wig, Curly and Wavy hair wig, Straight hair wig, and Wigs with bangs. You see, wigs give you so many new hairstyles to flaunt.
Ready to Dazzle
                                                             Finally, The Diva Is Ready To Dazzle
Finding a perfect wig is not as complicated as solving a math question. The process may seem intimidating at first, but you will easily select your perfect piece with the right guidance. There's much more than just picking your favourite colour, so follow this wig buyer's guide for beginners to learn more about the fun process of discovering wig facts such as hair grade, capsize, face shape, and head size.