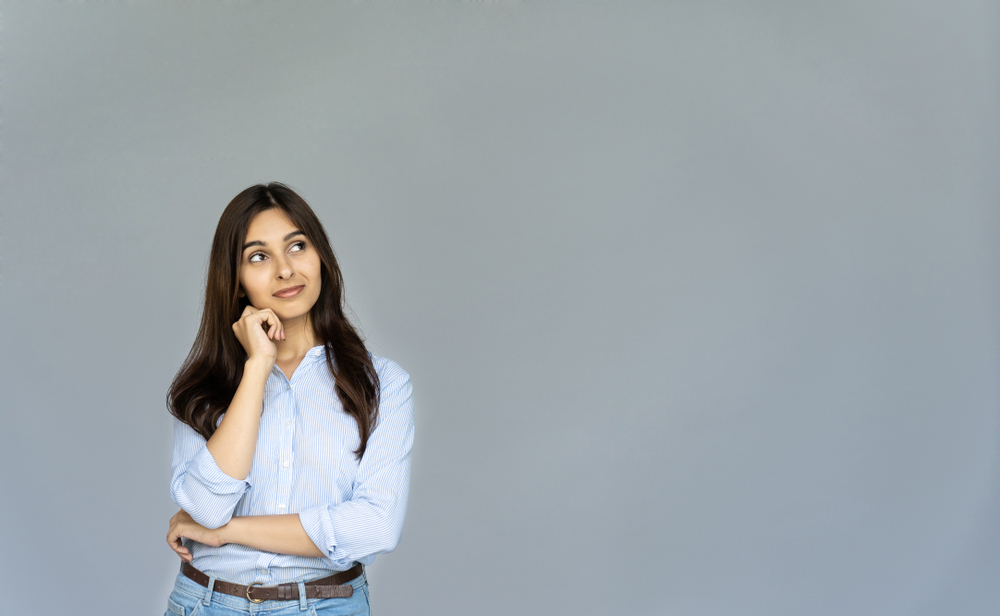 Things To Remember Before Getting Weave Hair Extensions
Long and beautiful hair is something that every woman desires and deserves to have. Unfortunately, not all of us are blessed with these kinds of thicker, fuller, and voluminous hair. Instead of waiting for your strands to grow naturally, jazz your way to long and stunning full bodied locks with hair extensions. They give instant makeover to your hair by adding lots of volume and body to them. Hair extensions are a cool way to enhance your look. Whether you want a playful fringe for the day or want to show off a sexy ponytail, deceive using hair extensions.
Before diving deep into the ocean of hair extensions, you must know that you have a wealth of options to try. Clip-ins, fusion, tape-ins, weaves, micro-link and pre-bonded hair extensions are some of the popular extensions that you can use to camouflage your look.

If you are someone who loves wearing different hairstyles, then weave hair extensions is what you need! Whether you want your hair to look curly, straight, long or short, weave hair extensions have got you covered. They're pragmatic, stylish, and add thickness to your hair. Never worn weave extensions? Don't sweat it.
Here's everything you need to know before getting weave hair extensions done.
Know What You Wear
                                                                         Know What You Wear
It's vital for you to know everything about weave hair extensions before you eventually reach the salon chair. Widely popular among women, weave hair extensions are seamless and permanent, as these extensions are literally sewn into your hair so that they don't come off by any chance. They are also known as sew in or braided hair extensions. You can transform your curly hair into flowing locks by mere sewing in weave hair extensions. Once you are being sewn in, you are good to go and treat them just like natural hair. You have the liberty to wash, dry, curl or even dye or colour them (just like you do with natural hair).
Weave Extension Applications
                                                                          Weave Extension Applications
Using a thread and needle, the wefts of these extensions are sewn into the braid or cornrows of a client's hair. Human hair weave extensions work well with thick hair as their tight application method puts strain on your scalp and makes it uncomfortable for you. This is why it is predominantly used for people with thick hair. Sew in hair extensions come in various textures, colours,and shades. However, before jumping to conclusion of choosing them, you should know about their pros and cons

Weave Hair Extensions Require Maintenance
                                                 Weave Hair Extensions Require Maintenance

Whether you opt for curly hair weave or straight human hair weave, these extensions last longer if maintained properly. Avoid over styling weave hair as this may loosen up the braids.  Brushing your hair from root to tip and washing them at regular intervals won't affect your hair negatively. You can even do shampooing, curling, and blow drying. You can blend these extensions with any hair and still find them bouncy and tangle resistant.

Take Good Care Of Your Natural Hair
                                                                         Take Good Care Of Your Natural Hair
Hair weaves offer you versatility to pick just about any style or colour you like, but don't forget to care for your own tresses under a weave. Ensure your natural hair is healthy and robust. Remember, weave hair will be gone one day, but you'll have your lovely natural hair for life long. So, nourish them with proper care. Even though your hair remains hidden under extensions, ensure your scalp is as its best.
It's recommended that you should cleanse hair regularly using a cleanser with a nozzle. To further strengthen your hair, concentrate the oil on your scalp and massage it gently with the balls of your fingertips. Hair oiling is an excellent treatment to combat flakes. Sticking to jojoba or argan oil is best, but you must go with a kind of hydrator that works best for you. For weave hair extensions, invest in an applicator bottle that has a nozzle tip.
Note: You should avoid applying conditioner near attachments and hair roots. It may increase the chances of attachments getting slipped and the hair extensions to falling out.
Sew-in Isn't Always Protective
                                                                 Styling Your Natural Hair While Still Wearing Weave
Weaves require a lot of time and care. If you are someone who would avoid heat styling your natural hair while still wearing a weave, then you must go for hair bundles that seamlessly go with your hair's natural texture. This allows you to braid your leave out and undo it later, versus applying hot tools. It's undeniably true that you need to spend more time finessing leave-out to match your extensions. Don't forget to wash hair bundles before you install them. Even better, if you can invest in a hooded hair dryer!
Good Extensions Ask For Money
                                                                    Good Extensions Ask For Money
Long flowing flocks come with a hefty price tag. The cost of a hair extension primarily depends on two factors; the quality of sew in or braided extensions and your stylist charges. Prices also vary on the method, amount, and length of weave hair extension you decide to have. If you are planning to have Human hair weave in place, then get ready to shed more money. Human hair weave extensions are expensive for a reason.They last longer and can also be chemically ( and heat treated.
No DIY, Please!
                                                                                  No DIY, Please!
Professionally applied hair extensions seamlessly match your natural hair. A salon professional will guide you through the best extensions that go with your face shape. Choosing a DIY trick could potentially damage your hair or end up with incorrectly applied extensions. Your salon stylist will also make sure that weft hair extensions are applied safely. Your hairstylist will also ask for the followup visits. Follow up visits normally happen every 5 weeks.  Your salon professional will likely provide you with tips and tricks to maintain weave hair bundles for long lasting results. You need a weave expert to find the weave hair matching to your hair type, colour, cuticle, shape, and thickness.
You will also need expert assistance in removing hair extensions. It's strictly recommended that you shouldn't attempt removing them at home. Otherwise, you could end up damaging your hair rather than attempting to do something good.
Go for Ethically Sourced And Quality Hair Wefts
                                                                 Go for Ethically Sourced And Quality Hair Wefts

When it comes to shortlisting your hair extension provider, the options seem countless and overwhelming. Every brand claims to provide something unique and interesting. But, don't run behind blindly, Take your time, do your research and ensure the brand you finally shortlist, use ethically sourced hair. Before you part with your hard earned money and time, ensure you deal with a licensed professional. Talking in terms of the hair itself, always bank upon Remy hair. They are sourced from real human hair and are unprocessed. Remy hair comes with an intact cuticle layer which makes them healthy and of very high quality. When mixed with your natural hair, Remy hair offers strands that are softer and shiner.

The Bottom Line
Weave hair extensions are an incredible alternative to add volume and length to your hair without damaging hair or breaking the bank in the process. These hair extensions are for you if:
You are ready to let weave hair extensions in place for a maximum of 6 weeks.

You don't want to empty your pockets and still desire to have bouncy, light, and manageable hair.

You are looking for the easiest and the most harmless way to extend your hair. As the entire gear only affects the hair it is attached to.

You want to perform all the physical activities including swimming and sleeping without damaging your hair.

You are someone seeking complete freedom of making any hair style.

You have coarse and thick hair, though they can be worn on all types of hair.

You want to protect your hair from everyday damage including daily brushing and flat irons.
Now that you know what exactly you have to do before getting extensions done, book an appointment in your favorite Hair Salon, and get those gorgeous locks ameliorate your looks. If you are dreaming about entering Rapunzel territory, rely on our trusty guide and get the hair of your dreams right away!