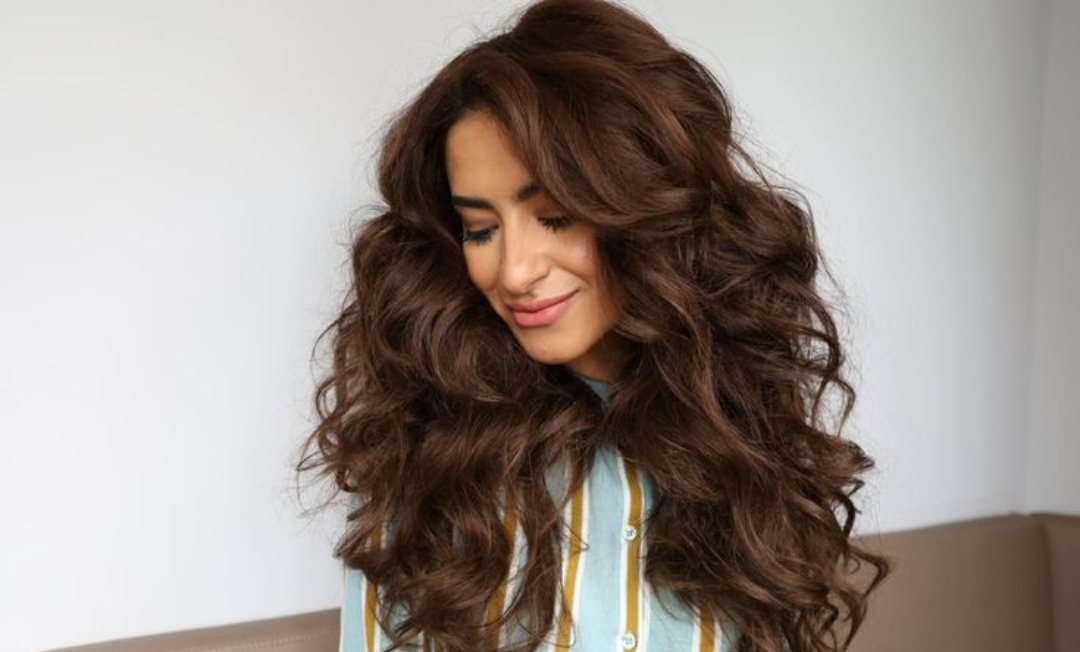 New To Wearing A Wig? Here Are The Tips To Ace It!
Wearing wigs was once frowned upon, but most people don't know that hair wigs for women have been around for centuries. Even the royals used wigs and hairpieces to experiment with various hairstyles or boost their appearance.
Hair wigs have evolved from hierarchy symbols to forms of self-expression over time. Today, our favorite celebrities frequently use wigs to instantly change their appearance. In recent years, wigs have become a popular fad for those looking for a low-maintenance routine or who don't want to destroy their natural hair with heat and color.
The world of wigs is undeniably interesting, but deciding which ones to buy, how to install and maintain them, and so on can be stressful.
Types Of Wigs
The different types of wigs
Let's first start with the basics. There are a few different types of wigs on the market, from synthetic and human hair wigs to various cap construction like lace front and machine-made wigs. It's all about the purpose, what you will use the wig for, and versatility. These two elements will determine the pricing.
Synthetic Wigs
As the name suggests, synthetic wigs are made using artificial fibers. Synthetic strands, nylon, and acrylic go through several chemical treatments to mimic the look and feel of real hair. They are inexpensive, low-maintenance, and ideal if you are going to only wear them a few times.
Human Hair Wigs
Human hair wigs are made using real hair for the most natural-looking results. These wigs are far more versatile and durable.
Lace Front Wigs
Lace front wigs are typically made with human hair. The strands are hand-tied on a piece of sheer lace that spans from ear to ear. These wigs provide the illusion of a natural hairline and offer multiple parting options.
Machine-Made Wigs
Machine-made hair wigs are made without a lace foundation. These wigs are made completely of breathable fabric with an adjustable band at the back to secure them. Machine-made wigs are an excellent choice for ladies who have sensitive scalps or are allergic to wig tapes and glues. The cap construction of machine-made wigs provides an illusion of fuller and thicker hair.
Full Lace Wigs
Full lace wigs are comprised of human hair and have a sheer lace foundation that covers the entire unit. Since these wigs are made entirely of lace, they require a bit of customization to truly capitalize on the versatility and natural look.
Ace The Art Of Installing A Wig
Flaunt thick and lustrous styles with these tips!
If you wear wigs frequently, you should master the technique of wig installation; after all, you can cut your time spent styling your hair in half! Continue reading to learn how to install a wig like a pro with these tips.
Prep Your Wig And Your Hair
Whether you have a fresh new hair wig or it has been stored in a bag for a long time, the first thing you should do before putting it on is to grab it from the bottom and shake it.
Take a comb and brush your hair back (with caution if you're working with a full or lace front wig). It will help restore the fullness of your wig.
Next, prep your hair. Detangle with a wide tooth comb and slick your hair back, ensuring every strand is pushed back. Use a wig grip band if necessary. Split your hair into two halves and braid if you have long hair. Crisscross the braids and pin them flat against your head using bobby pins.
Putting Your Hair Wig On
Grab your hair wig, place your thumbs on the sizers (the edges of the adjustable strap), and put the wig on. Tuck loose strands inside the wig and carefully push your wig back to your natural hairline. Hold the sides of your wig to move it around and adjust it. Secure the hair wig using the adjustable strap at the back of the unit.
When putting on a lace front hair wig, cut the extra lace after the wig is in place. We recommend seeking expert assistance if you are unsure about cutting the lace.
Pro Tip: You can customize and add wig clips to make the installation quicker and easier.
Styling Your Human Hair Wig
Once you install and secure your human hair wig, it's time to style it. Use your fingers and push the strands around before deciding on a hairstyle. After you've decided on the style, use a wig comb, brush your hair back, and a straightener or a curler to heat-style the unit.
These are the only tips you need to ace the installation of hair wigs. The steps above work for both lace front and machine-made hair wigs.
Shop from our collection of 100% natural human hair wigs today. We also customize hair wigs to fit your style. Go ahead and get the desired celebrity look with our wigs!