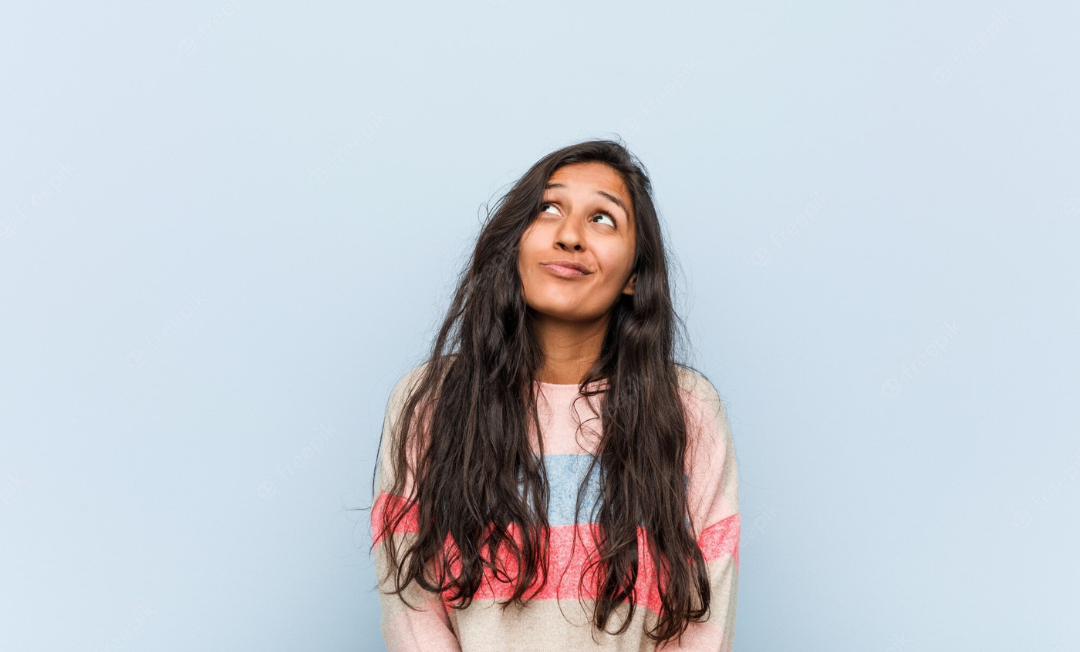 Easy And Incredible Hacks For Voluminous Hair
When it concerns our skincare routine, we spend money to preserve the glow, but the weird fact is that many neglects to treat and maintain the scalp and hair with the same care. Many will use old generic shampoo and conditioner and expose their hair to everyday heat styling without a second thought.
It's the year 2022, and it's time to start caring for your gorgeous hair because, let's be honest, on a good hair day, you feel like you're able to take on the world, and that is the drive you need to keep up with your hair.
So, if you're tired of dealing with lifeless hair and fringe plastered to your brow, our quick and fabulous tips for voluminous hair is the article for you.
Build The Illusion Of Volume
Back-comb and switch the parting
This is one of Bollywood hair stylists' signature tricks. All you need to do is experiment with different hair styling.
Explore A New Part
Rather than splitting your hair in the middle, try zigzag parts or a side part, or style it without any part. These simple aesthetic tricks will maintain your roots on their toes and make your hairstyles appear fuller.
Pro Tip: If your hair is extremely limp and wild, use a hairspray or try to alter the parting while it is still damp.
Try A Bouffant
Even if you weren't born with thick hair, you could mimic it by becoming a skilled teaser. Back-brushing the roots is another relatively quick and simple approach to creating soft volume on thin hair. The best approach to add volume to your hairstyle is to spike it up from the roots.
You should do the bouffant approach on freshly washed and blow-dried hair.
Split your hair into three sections, beginning at the nape and working your way up to the crown.
Carefully back-comb your hair in sections.
Let the remaining hair fall to conceal the working area, and spritz additional hair products to hold and finish the look.
Get Volume While You Sleep
Get volume with a topknot
This truly is a #lazygirl hack. Twist your damp hair into a loose topknot and fasten it with a scrunchie or a low-tension hair tie. Remove the scrunchie in the morning and style your hair with voluptuous natural volume!
Note: Ensure you're not tying your hair too tightly, as this can cause a sore scalp and make styling your hair uncomfortable.
Ride The Waves
Lob with loose waves
This is one of the most popular hacks. It's no secret that wavy and curly hairstyles enhance your beauty and dramatically add volume to thin and limp hair. With this hack, you will slay two birds with one stone: look stunning while flaunting thick hair! Use a curling iron or go old-school with hair rollers to accomplish the look.
Get The Right Cut
Get the right haircut for thin hair
Many hairdressers acknowledge that short and medium haircuts are best for thin and fine hair since they make it appear thicker and fuller. Not to mention, these haircuts are easy to style and maintain! So, if you need help deciding between length and fullness, approach your hairstylist for a haircut session.
Use A Clip-In Volumizer
The ear-to-ear volumizer
We understand that women with thin hair often cannot wear clip-ins because the roots aren't strong enough to hold the weight of the extensions. That's why our one-piece clip-in volumizer is a fantastic option.
The extension is lightweight, reducing stress on naturally thin hair yet providing volume from ear to ear. Diva Divine offers the volumizer in many lengths and colors to women throughout India.
Brighten Up Your Thin Hair
Highlights to achieve a fuller look
Strokes of color can give your hair a fuller appearance, much like eyeliner can help your eyes appear bigger and more active. With thin hair, a colorist can paint volume using highlights or lowlights.
Colorists utilize 3-6 distinct hues from the same color pallet to achieve smooth, harmonic transitions and a spectacular visual impact. Highlights work best on dark and brown hair when the hair is one or two shades lighter than the natural hue.
Stop Over-Washing Your Hair
Don't over wash your thin hair
Regardless of your hair type, you should stop over-washing your hair. Washing it regularly affects the scalp's biome. In general, your hair maintains a pH balance of 4.5- 5. However, repeated shampooing will peel the protective coating from your hair and subject it to environmental damage. The procedure causes further damage to naturally thin hair, severely weakening it.
Stop Overloading Thin Hair With Products
Don't overload your thin hair
More hair care treatments do not equal more advantages because they cause product build-up and damage your hair and scalp health. The build-up also makes the scalp itchy as it begins to mix oil and dirt.
Overloading your hair with hair products will also weigh down your thin hair and make thin hair limper.
Add Scalp Care To Your Hair Routine
Scalp care for better hair
In the end, your hair will inevitably suffer if your scalp isn't healthy. Lack of scalp care results in oily, limp hair as product build-up, dead skin, and oil mix to cause chaos. Scrubbing is the quickest hack to encourage a healthy scalp, and you should do it once to twice each month. Exfoliating your scalp and removing any build-up will encourage a rush of oxygen and optimum blood flow. Another way to care for your scalp is with a good massage.
Want to add a ton of volume to your limp hair? You can pull off the hair you've eagerly been waiting for with one of the hacks above. There are several ways to volumize your thin hair, from using highlights to extensions!
Shop from our collection of volumizing one-piece hair extensions to add volume to your hair instantly! We even offer a multitude of colors to make blending easier for you! Shop now to flaunt volume-packed hairstyles ASAP!