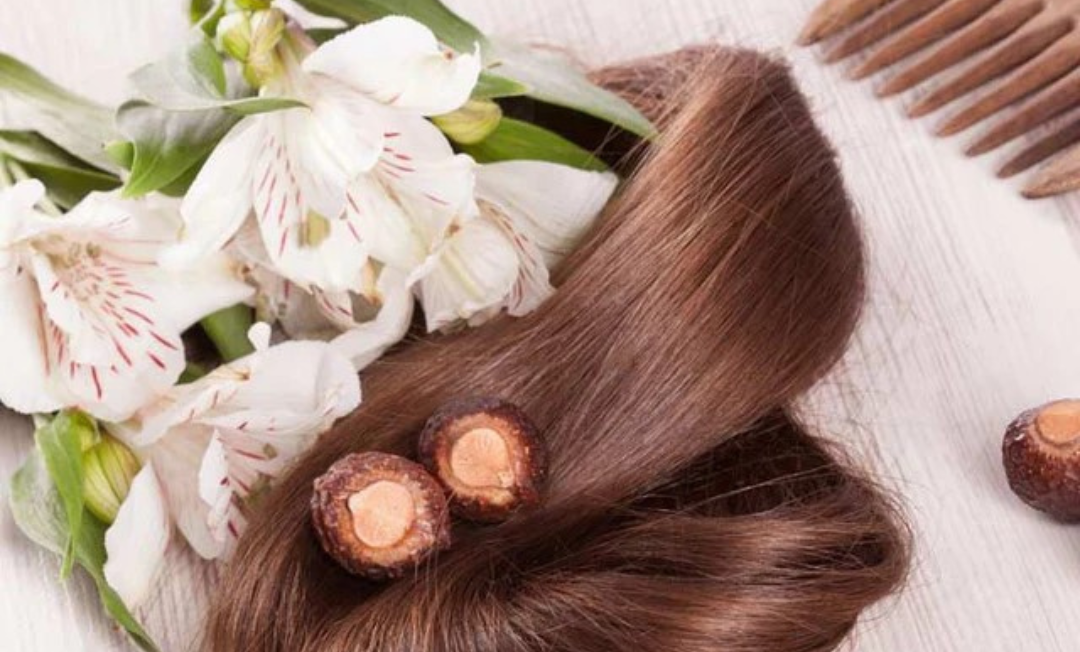 Styling & Maintaining Luxe 10-Piece Clip-In Set
Human hair extensions are a terrific way to add length and thickness or change your look for a new season or occasion. They provide versatility, although improper maintenance can result in matted hair, dull strands, and, worse, irreparable damage to your natural hair.
While hair extensions do not sprout from your scalp, they require maintenance. After all, you paid for them, and their versatility is unrivaled!
Today, we will take you through the best ways to style and maintain your Luxe 10-Piece Clip-In Set at home like a pro! The following guide will help you wear the gorgeous Luxe Set for years to come!
3 Ways To Style Your Diva Divine Luxe 10-Piece Clip-In
Our Luxe 10-Piece Clip-In Set is a cult favorite. Whether you want to temporarily add breathtaking volume and length or experiment with something new, this is the perfect hair extension. The extension is thicker and offers more dimension. It's also available in different lengths and colors!
Wear the 10-Piece Set together for volume or separate pieces to enhance volume where needed.
3 ways to style your hair with our Luxe Clip-In Set!


#1 Thick Curls With Luxe 10-Piece Clip-In Set
 Thick curls with Luxe 10-Piece Extension
Have long hair but wish it had a bit extra oomph? One of the simplest methods to add thickness is a 10-piece set of volumizing clip-in hair extensions that blend well for truly thick hair. When paired with curly hair, you'll have an Instagram-worthy hairstyle.
Follow these steps to get the look:
Prep your Diva Divine Luxe 10-Piece Clip-In Set. De-tangle and apply a heat protectant.
Tease and prep your natural hair.
Curl your hair with a curling iron before installing the clip-in extensions. Wrap your hair over the barrel while holding it vertically, and curl the sections away from your face.
Install the 10-Piece Clip-In Set and curl the extensions like you did your natural hair.
Once you're done, gently separate the curls, blending the extensions with your natural hair. Complete the look by spritzing a styling spray.
#2 The Timeless Ponytail
The timeless ponytail style
This ponytail has remained a classic for a reason. It is a great way to polish your look. This ponytail hair is chic and voluminous and has gorgeous loose waves that enhance your appearance.
Follow these steps to get the look with Luxe Clip-In Set:
Take a section of your hair from ear to ear and clip it away.
Take a 2-3 inch section below and secure it into a ponytail.
Grab the 3-clip extension and install it around the ponytail.
Next, use the 2-clip extension and wrap it around the previous clip-in.
Finally, grab two of the 1-clip extension and place them over the last clip-in extension. The goal is to increase the volume of your ponytail hairstyle.
Tease the rest of your natural hair and tie it into a ponytail.
Take a section of hair and wrap it around to conceal the hair tie.
Use a heat protectant and create waves with some of the sections. Run your fingers through the waves to achieve an effortless look.
#3 Beautiful Beach Waves
Beautiful beach waves
There's no denying that the length of your hair chips into how stunning your beach waves look. Our Luxe Clip-In Set is the perfect extension to achieve the most beautiful beach waves hairstyle. The Luxe extension adds a ton of thickness and looks, and the long lengths allow you to enhance your look.
Follow these steps to get the look with Luxe Clip-In Set:
Prep your natural hair and your Luxe 10-Piece Clip-In Set. De-tangle from the ends and set the clip-ins aside.
Section your hair and begin installing the extensions. Tease the roots before installing them to enhance the volume at the roots.
Once the installation is complete, apply a heat protectant.
Grab your curling wand and create beach waves in sections. Curl the sections away from the face. This will help keep hair away from your face while still flaunting that voluminous beach waves style.
Seal the look with a style holding spray.
Maintaining Luxe 10-Piece Clip-In Set
5 tips to maintain Luxe 10-Piece Clip-Ins
 As mentioned previously, our Luxe 10-Piece Clip-In Set is a favorite among women looking to temporarily change their style. They can get dry and frizzy from regular use and external causes such as dirt, pollution, product build-up, and more.
Since our clip-ins play a huge role in a woman's life and boost their confidence, it's only right to learn how to maintain them properly. Here are some techniques to keep your Luxe Extensions looking fresh while increasing longevity!
Tip #1: Washing The Luxe Extension
Extensions can soak up your hair's natural oil and become stiff and dry with product accumulation. It's important to wash them to retain their quality.
To wash your Luxe Extensions:
Detangle the extensions with a wide-tooth comb. Remember to never brush your extensions while they are wet.
Soak your Luxe 10-Piece Clip-In Set in a sink. Use lukewarm water because hot water will damage the strands.
Apply a gentle shampoo– don't scrub the shampoo; instead, apply it down the length of each weft and rinse thoroughly with water. Afterward, use a moisturizing conditioner to smoothen the extensions.
Apply a deep conditioning treatment twice a month if you use the Luxe Extensions regularly to maintain the luster and quality.
Tip #2: Air-Drying The Extension
You've probably heard it repeatedly, but do not blow-dry your extensions. Many stylists do not recommend blow-drying your extensions. The best way to dry your Luxe 10-Piece Clip-In Set is air-drying– the key to maintaining the extension's softness and quality.
Place the wefts on a clean, dry towel. Wrap them over and gently compress them to remove any extra water. Unfold the towel and allow the extensions to air dry.
Tip #3: Moisturizing The Extension With Quality Hair Products
Remember, it's critical to maintain your extensions with sulfate-free shampoo and conditioner. Sulfate in shampoos and conditioners is one of the reasons for dry, brittle hair and extensions. It dehydrates and makes your hair and extensions fragile.
The extensions require extra TLC to preserve the luster and keep them looking healthy for years. So, when looking for hair care products, go with the ones that are free of chemicals and loaded with moisturizing ingredients.
Moisturize your Luxe Extensions using Diva Divine's line of hair care products. Our products are hand-picked and formulated to work for your natural hair and extensions.
Tip #4: Brushing Your Extension
Brush the Luxe extensions with a wide-tooth comb or our Loop Hair Extension Brush. Start from the ends of the extensions and work upwards to prevent tangles and breakage.
Tip #5: Using A Heat Protectant Before Heat-Styling
Whether you're styling your extensions or natural hair, it's important to use a heat protectant. It acts as a barrier between the heat-styling tool and the strands. The heat protectant keeps the hair soft and lustrous by retaining moisture and preventing frizz while smoothing the cuticles.
By following the maintenance tips, using mild and moisturizing hair care products, and using mindful styling, you will easily increase the lifespan of our Luxe 10-Piece Clip-In Hair Extensions by up to 2 years!