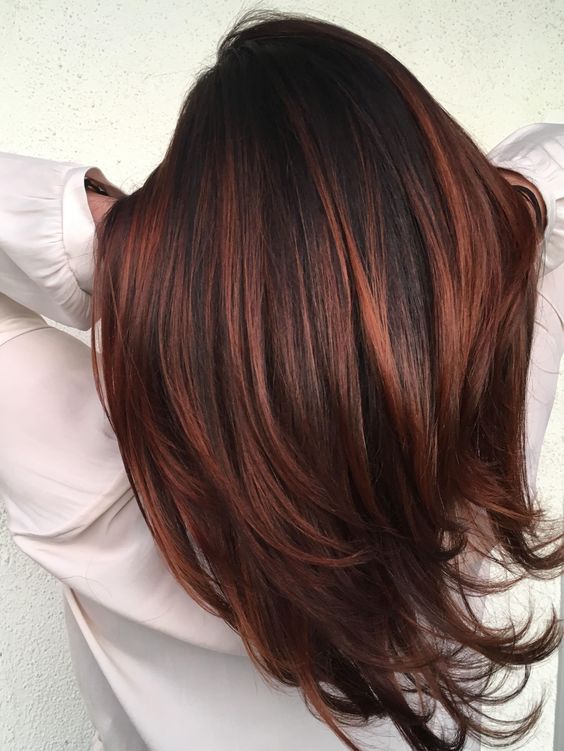 Trendy Haircut That Will Never Go Out Of Style
Hair cutting style for women has evolved over the past few decades. Just like makeup and wardrobe, hair trends are fun to follow. New haircuts and hairstyles come and go, but some have withstood the test of time. The following are the trendy haircuts that have been popular for years.

Here are a list of trendy haircuts that will never go out of style
Pixie Haircuts 
 Pixie cuts were popular in the 50s, and women around the world have been wearing different types of pixies since then. Did you know pixie cuts provide a lot of benefits? Pixies are practical because you save money on products, and you do not need to style it every day. Here are different types of pixie haircuts that will stand the test of time.


A list of trendy pixie cuts


1. A smooth pixie haircut 
 This particular pixie cut involves short hair at the back of your head and sides with longer hair in the front. It is the perfect hair cutting style for women and girls who are always on the go because of school and work. You have the option to choose side-swept bangs with your long layers. A smooth pixie cut is a chic hairstyle that has been worn by both Hollywood and Bollywood female celebrities. You have a lot of options when it comes to styling and coloring your smooth pixie cut.


A smooth pixie hair cut


2. Long layered pixie cut
 Long layered pixie cuts are a great hair cutting style for women with thin and fine hair. This haircut will always remain a favourite amongst women who want stacks of layers because it provides tons of volume.


Long layered pixie haircut to achieve volume
3. Blonde pixie haircut
This is a favourite among American celebrities. Pixies are manageable, and when you add blonde to it, it turns into a whole new look. Depending on how you style this blonde pixie cut, you can achieve an edgy or elegant look.

Blonde pixie cut that is manageable and low maintenance 
4. Pixie cut for older women 
Pixie cuts are chic and stylish, and they are an excellent option for older women. Achieve a fresh and clean look with this haircut.

Look evergreen with this pixie cut 


Long haircuts that won't go out of style
Who doesn't love long luscious hair? Try one of these haircuts for your long locks that will never go out of style.

Here are five beautiful long haircuts that is sure to withstand the test of time 
1. Multi-layered long haircut
Save yourself from the emotionally draining process of cutting your long hair off; instead, trim it to achieve tons of layers. This haircut won't ever go out of style, and you won't regret this haircut. The layers on this haircut provide thickness and volume. This haircut is for long straight hair.
Multi-layered haircut is the perfect cut for long straight hair
2. Short, mid, and long layers for long hair
 This haircut with three different lengths is a trendy cut that will never go out of style. The layers start short then gradually become longer as it reaches the ends. You have a lot of options when it comes to styling this type of haircut. 
Choose a three length haircut the next time you visit your salon and look beautiful
3. Long V-cut with layers
 It is a classic haircut for girls' long hair. The V-cut with layers provides depth, and the shorter layers frame your face. 


A classic hairstyle for girls and women of all ages 
4. Voluminous
layers for long straight hair
 Is your hair so straight it won't hold curls? If that's the case, I suggest this voluminous layered  Hairstyles for your long hair. A few choppy layers help add much-needed volume.


The perfect hair cut to achieve voluminous layers on your long straight hair
5. Long hair with blunt bangs
If you are looking for haircuts for your long straight hair, look no further than blunt bangs. This haircut has been popular since the 70s because of singer Cher. Supermodel Naomi Campbell also looked beautiful with this hair in the 90s, and this haircut is still popular amongst celebrities and women of all races. Style this haircut however you want because the blunt bangs will help frame your face.

Choose this beautiful long hair with blunt bangs to frame your face
Short and medium-length haircuts that will stay in style
 Short haircuts are stylish and provide a fresh and effortless look. Here is a list of trendy short haircuts that will never go out of style.

Here are six gorgeous haircuts for short and medium-length hair that will never go out of style 


1. Short bob in blonde haircut 
 This haircut has blonde from the roots to the tips. A short bob in blonde color offers a modern and elegant look. This haircut helps you look youthful and elegant, and it is great for every occasion.


Choose this fresh short bob haircut in blonde and look elegant 
2. Medium-length messy bob haircut 
The medium-length messy bob haircut looks great in any color. Choose this haircut if you have thin hair because it provides volume. Ask your hairdresser for choppy layers to achieve an effortless look. 

Messy bob haircut for your shoulder length hair 
3. Bob with choppy bangs
 Bob haircuts are famous around the world because of its versatility. You can't go wrong when it comes to a bob haircut with choppy bangs.
 Bob haircut with choppy bangs 
4. Medium-length hair with side-swept bangs
 A side-swept bang on medium length hair is a fun look. It is a hassle-free haircut. The side-swept bangs frame and hide wrinkles at the same time. You have the option to create a center parting with the bangs or let it cover your forehead. It is a stylish haircut that won't be out of style.

Actress Reese Witherspoon's iconic mid-length hair with side-swept bangs
5. Shag haircut
 A shag haircut is versatile, and it looks stunning on women of all ages. A shaggy haircut on shoulder-length hair makes you look vibrant and youthful. The layers from this haircut add a lot of volume, which looks great on women with thick and thin hair. Add bangs on this haircut, and you are good to go.

Look effortlessly stunning with a shaggy haircut 


6. Bob and lob with undercut
Undercuts are trendy, and it allows you to show off your personality. There are different undercut hair cutting designs to choose from; I recommend getting stripped designs on the nape of your neck. This discreet undercut will always be trendy because you have the choice of whether you want to show it off or not. There are so many unique and beautiful hair designs for girls to choose from, so you don't have to worry about looking ordinary.
Bob and long bob haircut with hidden undercut
As mentioned earlier, haircuts have evolved over the years, but these are the trendiest haircuts that will stand the test of time. Choose any of the haircuts mentioned above and look your best, whether it is 2020 or 2080.