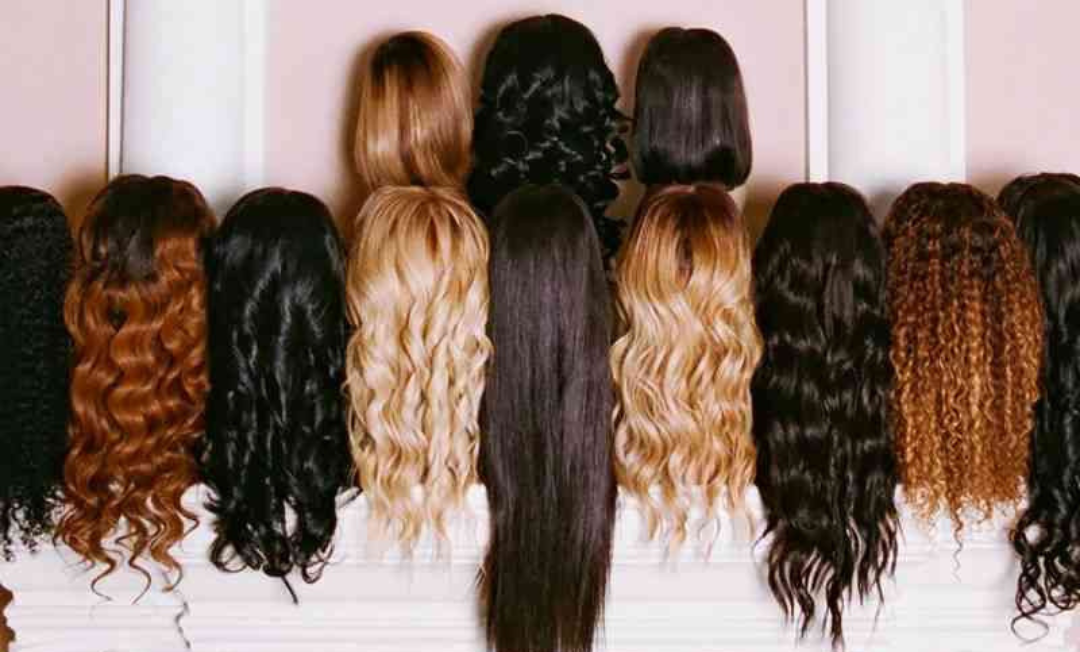 5 Uses Of Wig With Timeline To Make the Most Out Of It
Hair wigs have definitely been a boon in the fashion industry. They are so versatile and have a multi-utility that makes them a perfect companion for the modern and fashionable woman of India today. As interesting and great as they are, they sometimes do feel costly. That is why this blog will tell you how you can use one wig in five different ways along its timeline so that you can make the most out of it.
Create Hairstyle (0-6th Month)
Have hairstyles of your choice
This is the very initial stage of your wig. When it is very fresh, the hair is soft and supple, and they have all the capacity to get twisted and styled in any direction you want. So in this initial stage of six months, you can do any kind of hairstyle you wish for. If you do hairstyles from diva divine hair wigs, you can easily make braids, ponytails, buns, partition hairstyles, updos, and a lot more. The best part of Diva Divine hair wigs is that you can use hair sprays and heat styling on them and they can help you achieve any kind of hairstyle you wish for.
Play the texture (7th-9th Month)
Diva Divine hair wigs are compatible to heat styling
Now, after six months, usually, that hair will start holding a certain shape and at this time, if you stick to one kind of texture, the chances are that your wig will be able to sculpt the hair in that shape for a longer period. So with the help of heat styling, you can either make your hair wavy, curly, or blunt straight and whenever you feel like you want to play around with the texture to switch up your look, you can wear a wig. With the textured hair, your wig will be able to stay in good shape in that particular texture for another 2 to 3 months easily and you can style your wigs differently.
Manipulate the length (10th-13th)
If you buy human hair wigs they can work well with scissors
Almost when you are closer to one year, and you have played a lot with the texture and stuff, there are the chances that just like real hair the hair from the bottom may start having small split ends or fizziness. So in that case you can give them the fancy trim, step cuts, or even make a sharp razor bob cut to your wig. This way, you can also be able to change your look with hair length variations.
Color The Wig (14th-16th Month)
Human hair wigs can fulfill your hair color dreams
The best part about the Diva Divine hair wigs is that though you do any sort of heat styling or use sprays, they respond well to bleaches or color. And in this stage, you can bleach your wig, and give it the color of your dreams. So go crazy! Color it red, or blue, or have a subtle Ombre of your choice. Have a colored hair wig to yourself and then wear it. The additional benefit, you have the new wig in the same wig.
Repurpose (17th Month- Life Expectancy)
One wig can give you multiple benefits
Lastly, this one is applicable to the hair wigs that are installed with tapes or clip-ins. You can trim the wig and use it, particularly for bald patches, to create braids that you can use as colored streaks on even use as hair bangs. So same wig is divided into different small hair things that you can use just to jazz up your luck.
See, it is that easy. If you buy Diva Divine hair wigs, they can manage to look fresh and new for more than two years if you go as per this timeline. The point here to be noted is that this timeline was made as per the assumption that the hair extensions were used almost on daily basis. This timeline can even extend to more months and years if you're wearing it occasionally. So be smart, follow this timeline, and have your Diva Divine hair wigs with you for the longest.